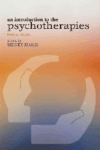 ISBN: 9780198520924
Published:
Availability: Contact Customer Service
Paperback
AU$75.95
NZ$103.99
An Introduction to the Psychotherapies
Fourth Edition
'Psychotherapy' is a nebulous term with widely different connotations. Anyone embarking on training in psychotherapy will find themselves faced with a bewildering range of possible therapies from which to choose. Which treatments are effective? What theories underlie a particular treatment method? What techniques are used in a particular treatment? In what circumstances is a particular treatment appropriate? In what circumstances is it inappropriate?

In the past thirty years, Sidney Bloch's Introduction to the Psychotherapies has established itself as the leading introductory text to the field. In short, accessible chapters by leading practitioners, it outlines the leading therapies, noting for each one the definitions, aims, assessment, and practice, coupled with the essential references. For the 4th edition, the chapters have been extensively revised and updated, taking into account the developments in the 10 years since publication of the 3rd edition. Chapters have been added on research in psychotherapy, cognitive-analytic psychotherapy, the conversational model and psychotherapy with older adults and on a rather different note, a chapter setting the psychotherapies in an historical context.

This book will remain the core text for undergraduate students in psychology, who are considering training in clinical psychology, along with anyone in the fields of mental health and general medicine looking for an accessible overview of this huge and often confusing field.
A new edition of the classic introduction to the psychotherapies
Written and edited by leading practitioners in the field of psychotherapy
Extensively updated throughout with five new chapters
Key Contexts
1: Sidney Bloch & Edwin Harari: An historical context
2: Allen Dyer & Sidney Bloch: Ethical aspects of psychotherapy practice
3: Frank Margison & Anthony Bateman: Research in psychotherapy
4: Jerome D Frank: What is psychotherapy?
Principal Approaches
5: Susan Mizen & Jeremy Holmes: Individual long-term psychotherapy
6: Michael Hobbs: Short-term dynamic therapy
7: Nicholas B Allen: Cognitive psychotherapy
8: Lynne Drummond & Brett Kennedy: Behavioural psychotherapy
9: Cynthia Graham & John Bancroft: Crisis intervention
10: Sidney Bloch: Supportive psychotherapy
11: Mark Aveline: Group psychotherapy
Attempts at Integration
12: Ian Kerr & Anthony Ryle: Cognitive-analytic psychotherapy
13: Russell Meares: The conversational model
Specific Clinical Groups
14: Ricky Emanuel: Child psychotherapy
15: Jane Garner: Psychotherapy with older adults
16: Michael Crowe: Couple psychotherapy
17: John Bancroft: Sex therapy
18: Edwin Harari & Sidney Bloch: Family therapy in the adult psychiatric setting
Edited by Sidney Bloch , Department of Psychiatry, St Vincent's Hospital, University of Melbourne, Victoria, Australia
"From reviews of the previous edition:"
"A welcome primer for the psychotherapy novice. Accessible and exceptionally readable, the authors struck successfully a fine balance between giving enough background to orientate the newcomer to a clear level of understanding, and including too much detail at the expense of readability." - Psychoanalytic Psychotherapy
"An excellent small text which deserves to be widely read I shall urge my trainees to read it." - British Journal of Psychiatry
"This book is strongly recommended to general psychiatrists in training who need t learn about the basic approaches to psychotherapy and to prepare them for their higher examinations." - The Lancet
"Provides an excellent and up-to-date guide to psychotherapy for general practitioners and other members of the primary care team." - Journal of the Royal College of General Practitioners
"This volume has gone far along the road towards providing the ideal initiation." - Irish Journal of Psychotherapy
"This book is likely to retain its place as probably the most satisfactory introduction to the field. The book can be recommended as a first text for psychiatric trainees and others involved in psychotherapy." - Anthony Ryle, Psychiatric Developments
"Provides a fine introduction to the major spheres of psychotherapy. One of the greatest contributions of the book is its blending of the academic and applied facets of psychotherapy in a manner that is understandable to the novice." - Contemporary Psychology