Learning to Teach eBook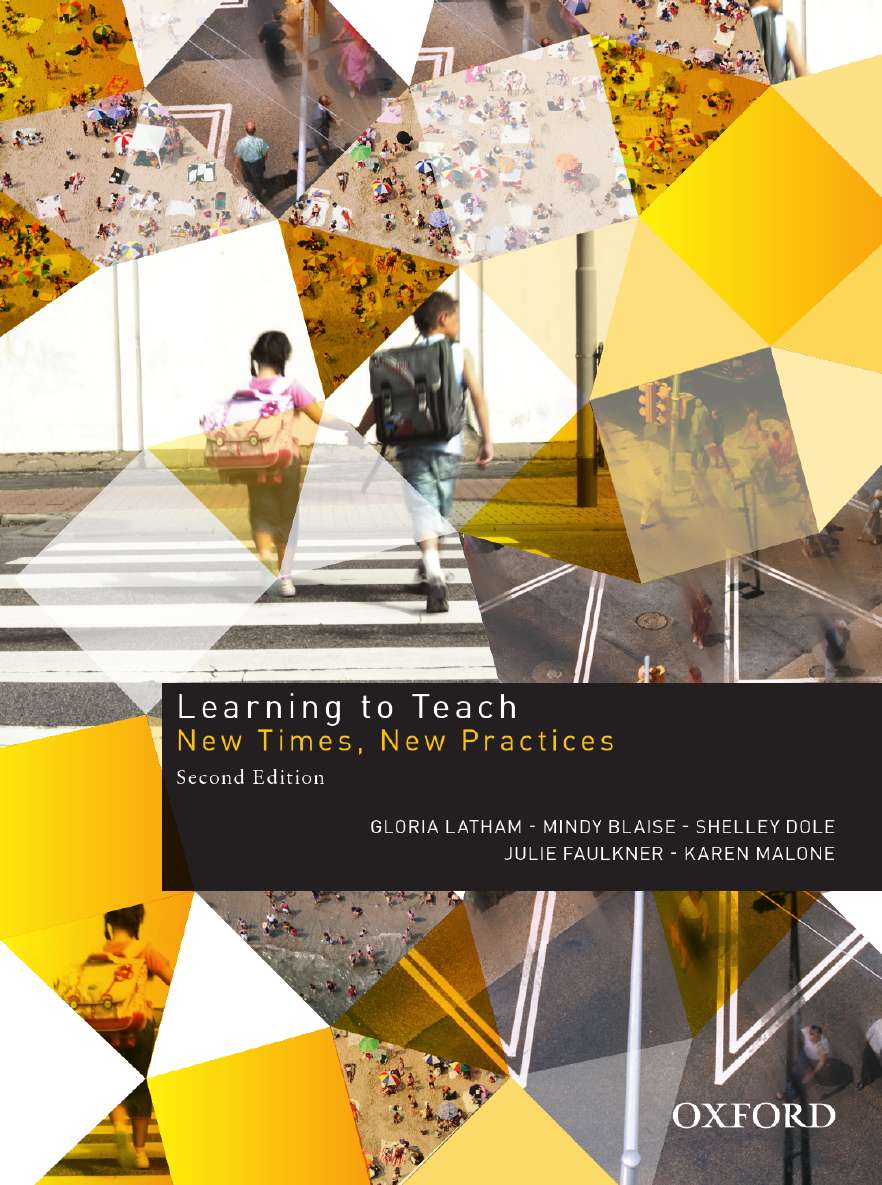 Learning to Teach eBook
| | |
| --- | --- |
| ISBN: | 9780195518771 |
| Binding: | Ebook |
| Published: | 1 Feb 2012 |
| Availability: | Available |
| Series: | |
$67.95 AUD
$77.99 NZD
Add To Cart
Add To Cart
Description
Learning to Teach positions the reader as a first year teacher embarking on their new career. They work with Anna Jones, her class, and the other teachers around the fictional Lathner Primary School to help develop their ability to analyse scenarios, critically reflect on their own assumptions, and develop best teaching practices.

This unique text examines the role of the teacher in fostering thoughtfulness and the ideal conditions for learning, and encourages student to critically reflect upon best practice through the use of learning tools, such as:
Documents from the Lathner Primary School, including journal entries and letters from the school.
'Pause, Reflect, Record' and 'Taking Action' sections to assist students to practice their classroom skills.
Notes from the authors discussing their perspectives and experiences in teaching as they encountered the issues discussed within the text.
New to this Edition
Three new chapters: Preparation and Experience in the Field, Teacher as Learner, and Planning for Learning
Experts with an interest in youth and community such as Stephanie Alexander, John Hattie, Shelley Harwayne and Peter Johnson, have all provided advice for Lathner Primary School, further illustrating how the book content relates to professional practice.
Additional learning and teaching scenarios of classroom practice that readers can interrogate and debate.
Updated theory and references to all chapters in response to current Australian government initiatives
Contents
Introduction
Part 1: Learning about Learners
1. 21st-Century Learners
Karen Malone
2. Young People's Lifeworlds
Karen Malone
Part 2: Learning about Teachers
3. Teacher Identities
Julie Faulkner
4. Worldviews of Teachers
Mindy Blaise
5. Teachers' Theory Making
Mindy Blaise
6. Teacher as Learner
Julie Faulkner
Part 3: Learning about Teaching
7. Preparation and Experiences in the Field
Gloria Latham
8. Classroom Interactions
Gloria Latham
9. Inclusive Practices
Mindy Blaise
10. Teaching with Technology
Shelley Dole
11. Planning for Learning
Karen Malone
12. Assessment for Learning
Gloria Latham
Part 4: Wrapping Up
13. Teaching and Learning in New Times
Karen Malone, Julie Faulkner and Shelley Dole
Epilogue
Bibliography
Index
Authors
Gloria Latham - Honorary Senior Lecturer, Faculty of Education, The University of Sydney
Mindy Blaise - Associate Professor, Hong Kong Institute of Education
Shelley Dole - Associate Professor, The University of Queensland
Julie Faulkner - Senior Lecturer, Faculty of Education, Monash University
Karen Malone - Professor of Education at the University of Western Sydney
Request an inspection copy