Health and Human Behaviour eBook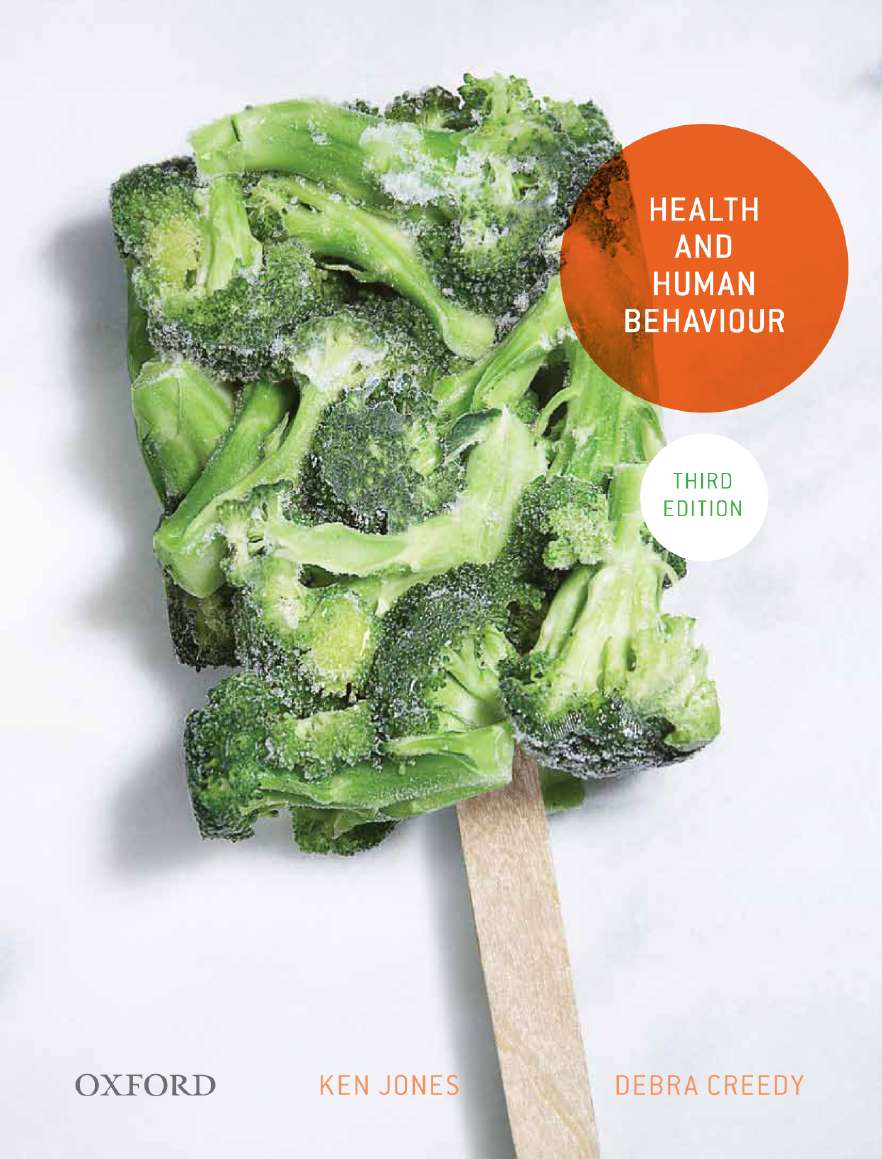 Health and Human Behaviour eBook
| | |
| --- | --- |
| ISBN: | 9780195523928 |
| Binding: | Ebook |
| Published: | 10 Oct 2012 |
| Availability: | Available |
| Series: | |
$89.95 AUD
$102.99 NZD
Add To Cart
Description
The third edition Health and Human Behaviour introduces students in the health professions and biomedical sciences to the different models of thinking around health. Through an examination of psychological, personal and social influences on health, the authors demonstrate that wellness and illness are more than biological states, but are also social and personal events.
Contents
Part 1: Foundations of Health and Behaviour
1. Who is Sick? Defining and Measuring Illness, Disease and Health
2. Childhood and Adolescent Development
3. Adult Development and Ageing
4. Reactions to Illness
5. Understanding Reactions to Chronic Illness
Part 2: Health and Risk Behaviour
6. Understanding Health Behaviour
7. Thinking about Health Behaviour: Cognition and Health
8. How to Change Health Behaviour
9. A Complex Example: Eating, Exercise and Body
Part 3: Psychophysiological Aspects of Health
10. Understanding Mind and Body Interactions
11. A Complex Example: Understanding Pain
12. Stress and Trauma
13. Coping: How to Deal with Stress
Part 4: Factors Affecting Health and Behaviour
14. Social Influences and Inequalities
15. Health Literacy
16. Promoting Health and Preventing Illness
Authors
Ken Jones – Adjunct Associate Professor in the School of Psychology and Psychiatry at Monash University
Debra Creedy – a registered nurse with a PhD in Psychology. She is a Professor of Nursing at Griffith University
Lecturer Resources
The following resources are available for lecturers using Health and Human Behaviour: Third Edition:
Testbank: These questions assess student knowledge (to use as exam questions or for use on an online learning system). This includes 15 MCQs and 5 short answer questions per chapter.
Instructor's Resource Manual: This manual will be used to assist lecturers who have adopted the text for their course. The instructor's manual will be organised by chapter. Each chapter will include:
Tutorial activities: four per chapter, which are designed to initiate discussion and develop students' understanding of theories/concepts outlined in the chapter.
Additional case studies: two per chapter, which can be used for classroom discussion or for assessment purposes.
Extra reading/viewing materials: this will include references to useful articles/further reading material, useful websites, and any appropriate clips/YouTube links
If you would like access to these resources or more information about this title, please contact your Oxford sales representative.
Request an inspection copy