Communication for Health Care Practice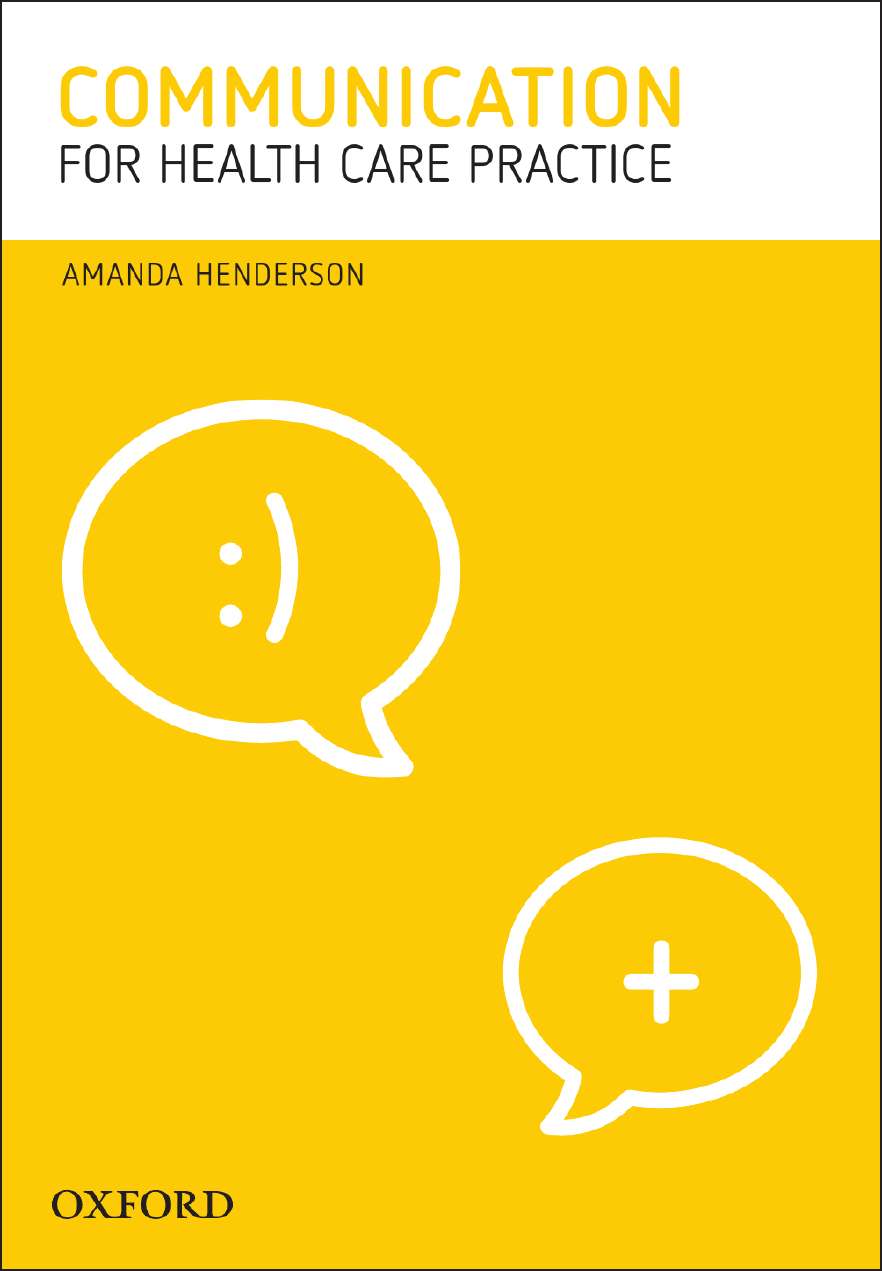 Communication for Health Care Practice
| | |
| --- | --- |
| ISBN: | 9780195596762 |
| Binding: | Paperback |
| Published: | 12 Sep 2018 |
| Availability: | 923 |
| Series: | |
$58.95 AUD
$66.99 NZD
Add To Cart
Request an inspection copy
Description
A guide for Nursing, Midwifery and Health Care students
Communication for Health Care Practice aims to develop useful communication skills so students can become confident communicators in a professional health care setting. It focuses on client-oriented communication strategies that advance client well-being while also developing students' appreciation of the diversity and complexity of communication in health care organisations (including communication with professional and regulatory systems). This concise, contemporary handbook offers practical advice about how to engage and interact in a productive manner. Quality communication leads to better health outcomes and ultimately a positive experience for clients and health professionals.

Key Features:
Learning objectives at the start of each chapter highlight key aspects of the chapter
Key terms explain important terminology such as acronyms and abbreviations
Tips throughout each chapter help students focus on important practice behaviours and how to apply these when on clinical placement
Case scenarios help structure students' thinking and prepare them for deeper reflection
Boxed sections provide snapshots of policy and regulations
'Consolidate your learning' at the end of each chapter offers a range of activities to reinforce the content covered.
Contents
1. The important elements of communication
2. The significance of communication for quality outcomes for clients
3. The stakeholders in health care contexts: Clients, significant others, health professionals, and professional and regulatory agencies
4. How communication is conducted in health care: Modes, scripts and approaches
5. Managing myself for meaningful communication
6. Effective communication with clients, families and significant others
7. Productive communication within and between health professional disciplines and teams, and regulatory bodies
8. Communication for leveraging and leading quality health care outcomes
Authors
Amanda Henderson - Nursing Director, Princess Alexandra Hospital and Professor, Central Queensland University, Australian Learning & Teaching Fellow.
Request an inspection copy