The International Law of Human Rights eBook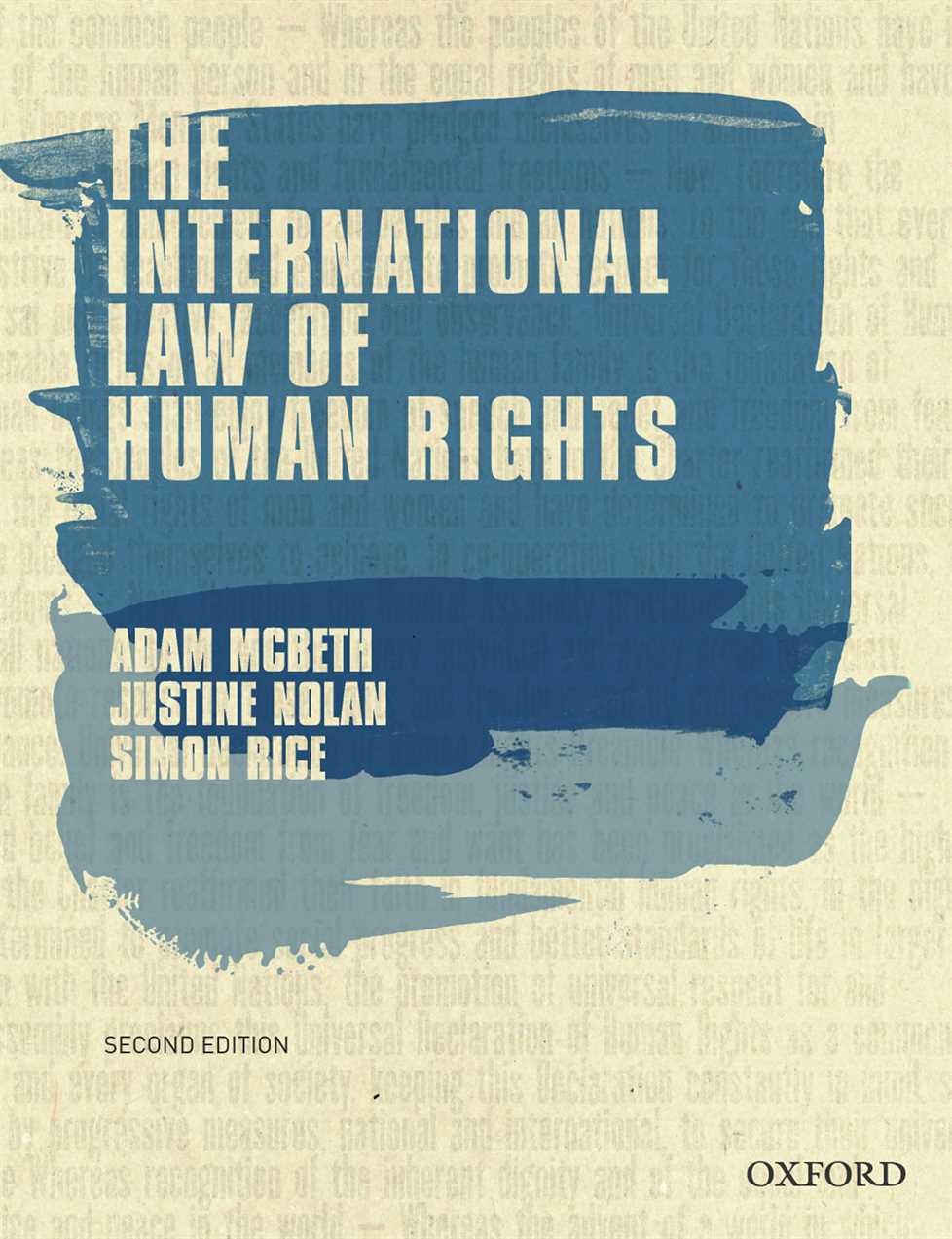 The International Law of Human Rights eBook
| | |
| --- | --- |
| ISBN: | 9780190304256 |
| Binding: | Ebook |
| Published: | 23 Jun 2017 |
| Availability: | Available |
| Series: | |
$105.95 AUD
$121.99 NZD
Add To Cart
Description
The International Law of Human Rights examines the fundamentals of human rights law from the advent of the United Nations Charter through to the challenging contemporary issues facing the human rights regime.

The second edition introduces the intricacies of human rights law and provides up-to-date coverage of human rights issues while exploring emerging areas of human rights law. Expert author commentary illuminates a range of examples while 'Snapshots' throughout the text demonstrate real life decisions, thoroughly covering the scope of human rights law.

This text has been restructured and comprehensively updated throughout to reflect current legislation, cases and international jurisprudence and is the ideal text for students of human rights law.

NEW TO THIS EDITION
New chapter on International Law:

Public international law and the role of state sovereignty
International human rights law as a branch of public international law
The relationship between international law and municipal law

New chapter on Emerging Rights:

Sexual Orientation and Gender Identity rights
Environmental rights
Extra-territorial human rights obligations

Chapters 10, 11 and 13 significantly revised with expanded discussions on:

Armed Conflict
Terrorism and Counter-terrorism
Corporations and human rights
Contents
PART I: INTRODUCING HUMAN RIGHTS
The International Bill of Human Rights
Concepts of 'Human Rights'

PART 2: SUBSTANTIVE RIGHTS
Civil and Political Rights
Economic, social and cultural rights

PART 3: THE INTERNATIONAL HUMAN RIGHTS FRAMEWORK
International Law
The United Nations Charter Bodies
The Human Rights Treaty System
Regional Mechanisms
The Australian Position

PART 4: FOCUS ISSUES IN HUMAN RIGHTS
Human Rights in Armed Conflict
Terrorism and Counter-terrorism
Children
Corporations
Indigenous Peoples
People with Disabilities
Refugees and Stateless Persons
Women
Workers
Emerging Rights
Authors
Adam McBeth - Associate Professor and Deputy Director, Castan Centre for Human Rights Law, Faculty of Law, Monash University and Barrister at the Victorian Bar
Justine Nolan - Associate Professor, Faculty of Law, Associate Dean and Deputy Director, Australian Human Rights Centre, University of New South Wales.
Simon Rice OAM - Professor of Law, College of Law, Australian National University
Sample Pages
Read a sample from The International Law of Human Rights second edition:
Request an inspection copy