Queensland Criminal Law eBook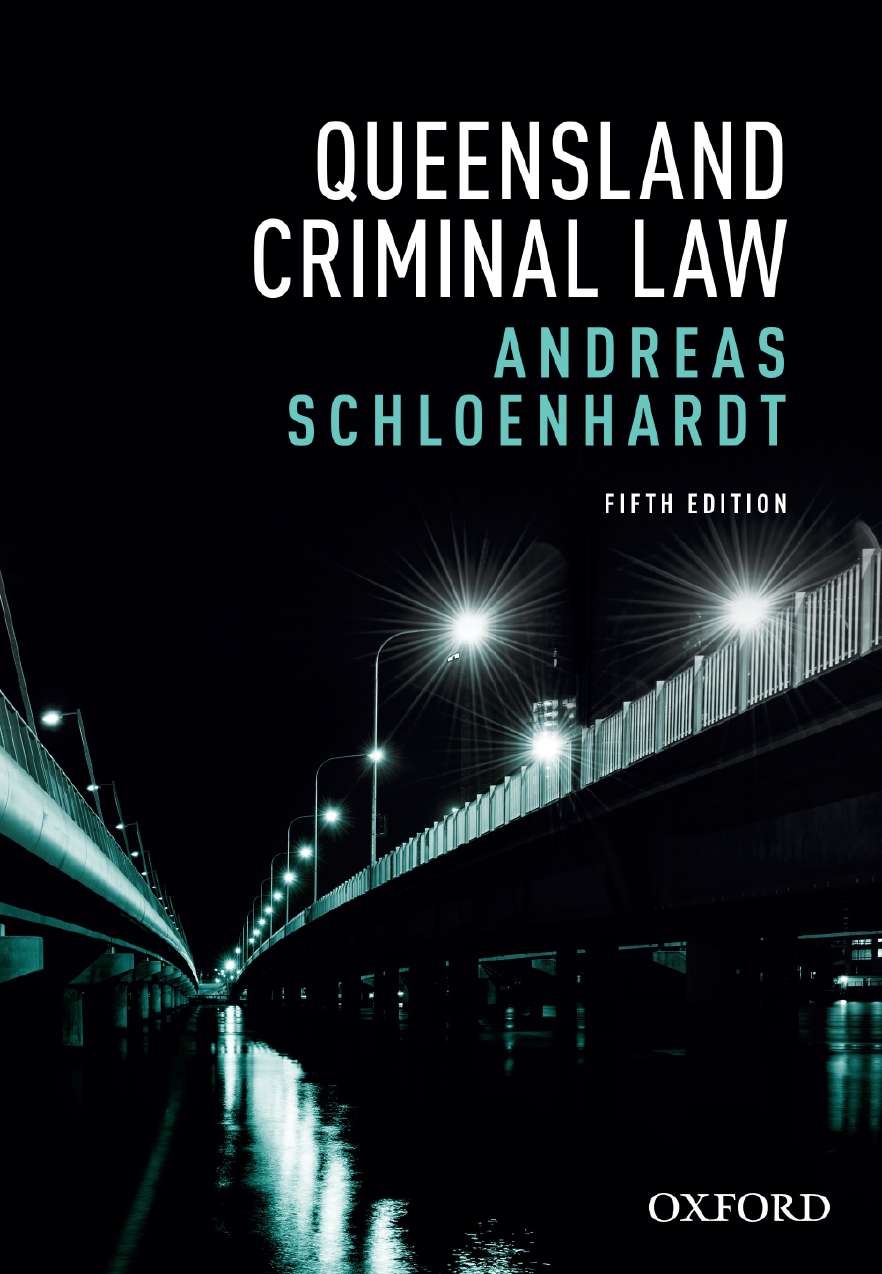 Queensland Criminal Law eBook
| | |
| --- | --- |
| ISBN: | 9780190311551 |
| Binding: | Ebook |
| Published: | 2 Feb 2018 |
| Availability: | Available |
| Series: | |
$130.95 AUD
$150.99 NZD
Add To Cart
Description
Queensland Criminal Law is a comprehensive examination of the principles of criminal law as they relate to the Criminal Code (Qld). It provides a thorough analysis of contemporary criminal justice in Queensland and draws comparisons between relevant developments in common law, federal criminal law, and other jurisdictions.

Throughout this text, students are guided through complex materials and difficult concepts with case matrices, tables and flowcharts, while the four-part structure assists in understanding and systematically establishing criminal liability by moving from questions about jurisdiction and general concepts of criminal law, through to the elements of an offence and possible defences.

The fifth edition of Queensland Criminal Law encourages students to take a critical approach to law and invites them to reflect on their relationship to the law as citizens, students and potential practitioners.

KEY FEATURES OF THIS EDITION
Fully updated with the most current legislation, cases and references, including:

new homicide offences, including unlawful striking causing death
2017 amendments to the prostitution defence
new offences relating to sexual abuse of minors

Case matrices in the Appendix to help students prepare for and answer assessment questions
Tables and flowcharts clarify key points and enable students to visualise many of the complexities of general principles and specific offences
Further reading at the end of each section to direct students towards resources for additional study
Contents
PART 1: GENERAL PRINCIPLES OF CRIMINAL LAW

1. The Meaning of Criminal Law

2. Sources of Criminal Law

3. Subjects of Criminal Law

4. Elements of Criminal Responsibility
PART 2: EXTENSIONS OF CRIMINAL LIABILITY

5. Inchoate Liability

6. Secondary Liability
PART 3: SPECIFIC OFFENCES

7. Homicide

8. Assault and Other Non-fatal Offences against the Person

9. Offences against Liberty

10. Sexual Offences

11. Offences Relating to Property

12. Drug Offences
PART 4: DEFENCES AND RELATED MATTERS

13. Mistake

14. Self-help Defences

15. Provocation and Domestic Violence

16. Mental Impairment

17. Intoxication
BIBLIOGRAPHY
INDEX
Authors
Andreas Schloenhardt - Professor of Criminal Law, TC Beirne School of Law, The University of Queensland
Sample Pages
Read a sample from Queensland Criminal Law 5th edition.
Request an inspection copy