The War with the Ottoman Empire: Volume II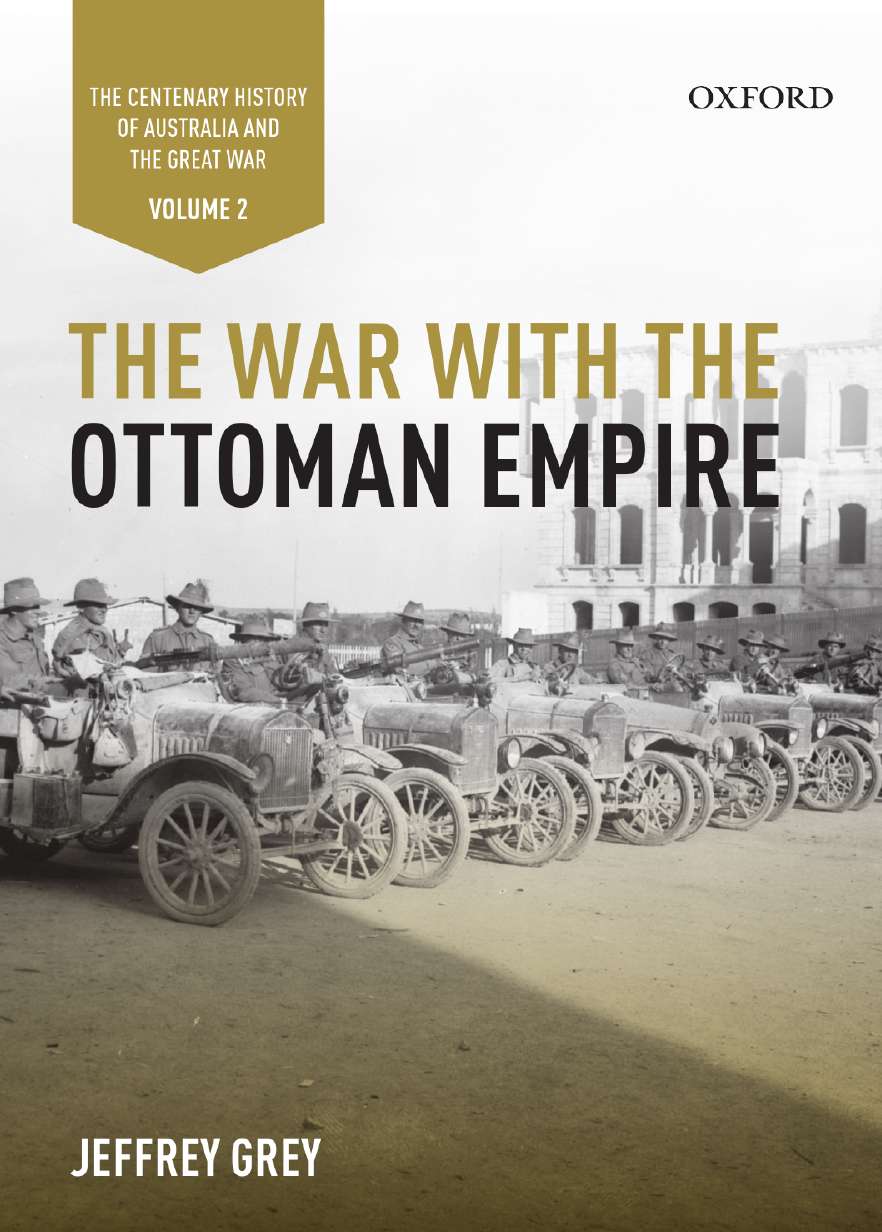 The War with the Ottoman Empire: Volume II
| | |
| --- | --- |
| ISBN: | 9780195576764 |
| Binding: | Hardback |
| Published: | 10 Feb 2015 |
| Availability: | 112 |
| Series: | |
$51.95 AUD
$58.99 NZD
Add To Cart
Description
The war with the Ottoman Empire was a war not only between great empires but about empire and the furthering of European imperial interests, and its aftermath laid the foundations of the modern Middle East. Soldiers from Britain, Australia, New Zealand, India and other parts of the British Empire all fought in various theatres in the Dardanelles, Sinai, Palestine, Syria and Mesopotamia and played an important, though never decisive, role in several of them. The Australian Imperial Force was a relatively small part of a much larger imperial military machine, and without the resources of the British Army and its willingness to expend them in a sustained manner on the various Dominion forces the latter could have achieved little.
This book examines the involvement of Australians in this part of the Great War, but does so in a wider context in order to more fully understand the real importance of these complex events and Australia's part in them.
Drawing on archival records in Australasia, Europe and North America, The War with the Ottoman Empire provides a fresh perspective on Australia's involvement in the Great War and our place in the world as empires shifted.
The Centenary History of Australia and the Great War Series:
Volume 1: Australia and the War in the Air - Available
Volume 3: The War with Germany - Available
Volume 4: The War at Home - Available
Volume 5: The Australian Imperial Force - Available
Contents
Introduction
Rival Empires: 1914 5
The Defence of Egypt: 1914–16 23
The Dardanelles Landings: 1915 44
The Dardanelles to the Evacuation: 1915–16 62
Clearing Sinai: 1915–16 83
Defeat and Stalemate in Southern Palestine: 1917 107
Third Gaza and the Conquest of Jerusalem: 1917 129
Defeat of the Ottomans in Palestine and Syria: 1918 154
Aftermaths 175
Bibliographic Essay
Authors
Jeffrey Grey is a professor of history at UNSW Canberra. The author and editor of many books on Australian and international military history, he sits on a number of scholarly editorial boards in Australia, Britain and the United States.