Australia and the War in the Air: Volume I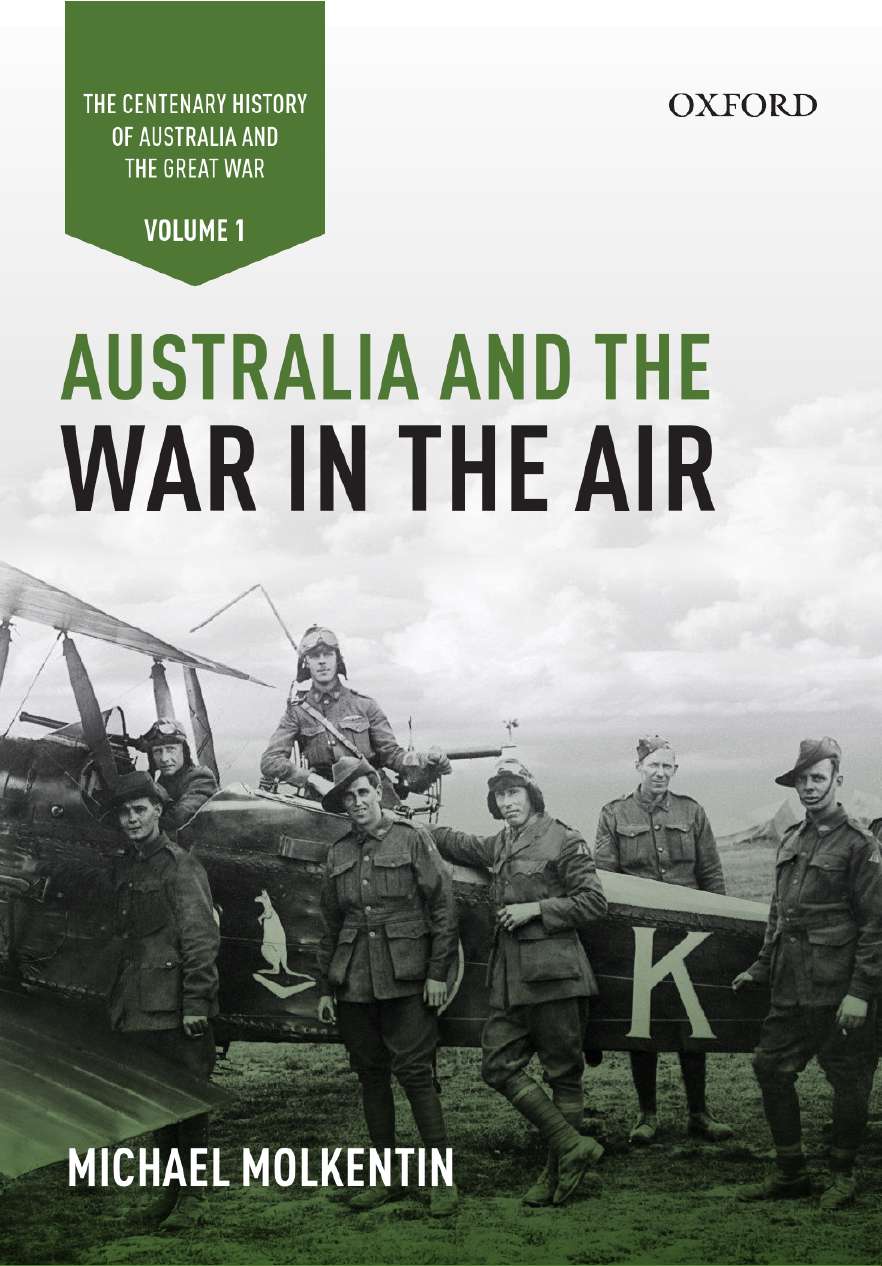 Australia and the War in the Air: Volume I
| | |
| --- | --- |
| ISBN: | 9780195576795 |
| Binding: | Hardback |
| Published: | 14 Oct 2014 |
| Availability: | 53 |
| Series: | |
$51.95 AUD
$58.99 NZD
Add To Cart
Description
The first book in a new series that will explore Australia's role in the Great War.
From the earliest days of the Great War, Australians volunteered to fight in the air – warfare's newest arena, and one that would transform the nature of military operations. In the squadrons of the Australian Flying Corps and with Britain's flying services, Australian airmen fought in campaigns that spanned the length and breadth of the First World War; between 1914-18 they served in the Middle East, the Mediterranean and on the Western Front. By 1919 over 4,000 Australians had served with the empire's flying units. Modest compared to some of the other British dominions, Australia's part had been the most apparent. Whereas the other dominions had opted to provide manpower to serve the general imperial cause in Britain's flying services, the Commonwealth's insistence on a distinctly national contribution ensured recognition for Australia's contribution to the empire's effort in the air.
This book examines Australia's role in history's first major air war. Unlike previous accounts, which focus on the airmen of the Australian Flying Corps in isolation, this study conceives the Australian part as one of an imperial – and international – whole. In addition to using Australian involvement as a case study to analyse the impact air power had on military operations, this study also addresses aspects of organisation, training, administration and command – as well as the imperial politics and strategic issues that contextualised dominion participation in the war.
Drawing on archival records in Australasia, Europe and North America, Australia and the War in the Air provides a fresh perspective on Australia's involvement in the Great War and a revaluation of air power's early influence on warfare.

The Centenary History of Australia and the Great War Series:Volume 2: The War with the Ottoman Empire - Available
Volume 3: The War with Germany - Available
Volume 4: The War at Home - Available
Volume 5: The Australian Imperial Force - Available
Contents
Series Introduction
Preface
1. Origins: Military Aeronautics in Australia, 1908–14
2. Evolution: The Organisation and Administration of Australia's War in the Air, 1914–18
3. Quite the Right Type: Recruitment, Training and Reinforcement of the Australian Flying Corps
4. Crucible: Air War on the Western Front, 1914–16
5. Mesopotamia: The Australian Half Flight's Campaign in the Middle East, 1915
6. War Over the Desert: 1st Squadron and the Egypt–Sinai Campaign, 1916
7. Maelstrom: Australian Airmen on the Western Front, 1917
8. Gaza: The Advance to Jerusalem, 1917
9. The Battle for Air Superiority, 1918: The Western Front
10. Megiddo: The Final Battle in Palestine, 1918
11. Army Cooperation on the Western Front: 3rd Squadron and the Australian Corps in 1918
12. Conclusion: Aftermath and Legacy
Appendix 1: Training Courses in Australia, 1914–18
Appendix 2: AFC Service Squadron Locations
Appendix 3: AFC Fighter Squadron Operational Statistics, July–October 1918
Appendix 4: 3rd Squadron Operational Statistics, 1918
Notes
Bibliographic Essay
Index
Authors
Dr Michael Molkentin is a teacher and historian with an interest in the history of war, empire and aviation. He has a doctorate from the University of New South Wales, and is author of three books and a number of articles. Michael is a Visiting Fellow at the Australian Centre for the Study of Armed Conflict and Society at the University of New South Wales, Canberra. www.michaelmolkentin.com