Maths Plus Australian Curriculum Student and Assessment Book 1 Value Pack, 2020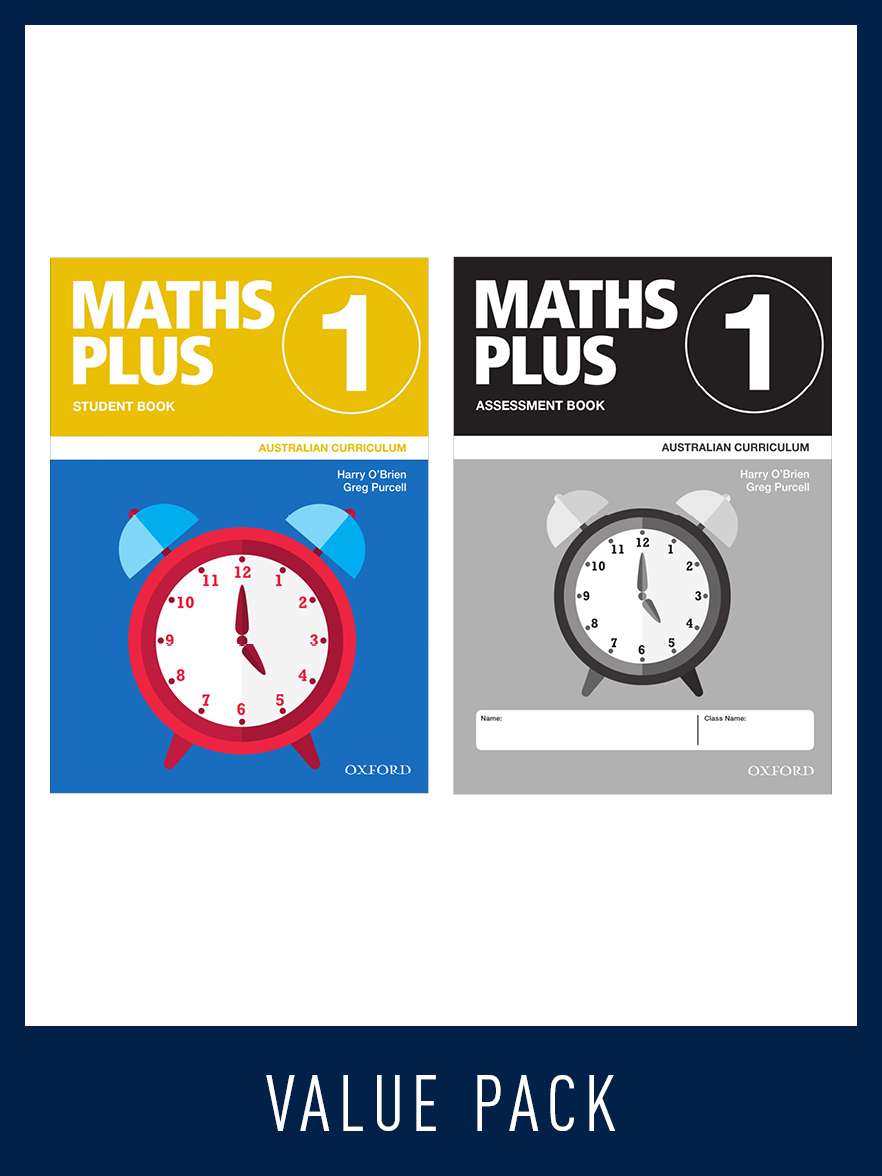 Maths Plus Australian Curriculum Student and Assessment Book 1 Value Pack, 2020
| | |
| --- | --- |
| ISBN: | 9780190027155 |
| Binding: | Value Pack |
| Published: | 9 Aug 2019 |
| Availability: | 0 |
| Series: | |
$24.95 AUD
$28.99 NZD
Add To Cart
Description
An integral part of the Maths Plus Australian Curriculum series, this value pack is the new 2020 edition and contains one Student Book and one Assessment Book for Year 1.

Student Book
The Student Book offers opportunities for spiralled learning and practice, and for students to develop and consolidate skills in understanding, fluency, reasoning and problem-solving.

Assessment Book
The Assessment Book provides teachers with an easily administered, yet comprehensive, post-assessment tool.

Maths Plus series components
The Student and Assessment Books are supported by other key components of the Maths Plus Australian Curriculum series:
Teacher Dashboard
Teacher Books NEW!
Mentals and Homework Books (Years 1–6)
Student Resources
The Maths Plus Student Book includes:
four diagnostic term reviews (Years 1–6) to assess concepts and skills
contextual support and examples
dictionaries (Years 2–6)
answers (Years 2–6)
The Maths Plus Assessment Book:
provides opportunities for teachers to measure student growth
includes short post-tests for each topic
includes a simple marking system that enables easy conversion to percentages.
Teacher Resources
Teacher Dashboard
The Teacher Dashboard provides online access to a wealth of resources such as lesson plans, interactive teaching tools, videos and assessment material.

Teacher Book
The Teacher Book supports the use of the Teacher Dashboard and includes curriculum links, direct instruction, and links to the Teacher Dashboard, Mentals and Homework Books and Advanced Primary Maths.