Oxford Australian Curriculum Atlas + obook assess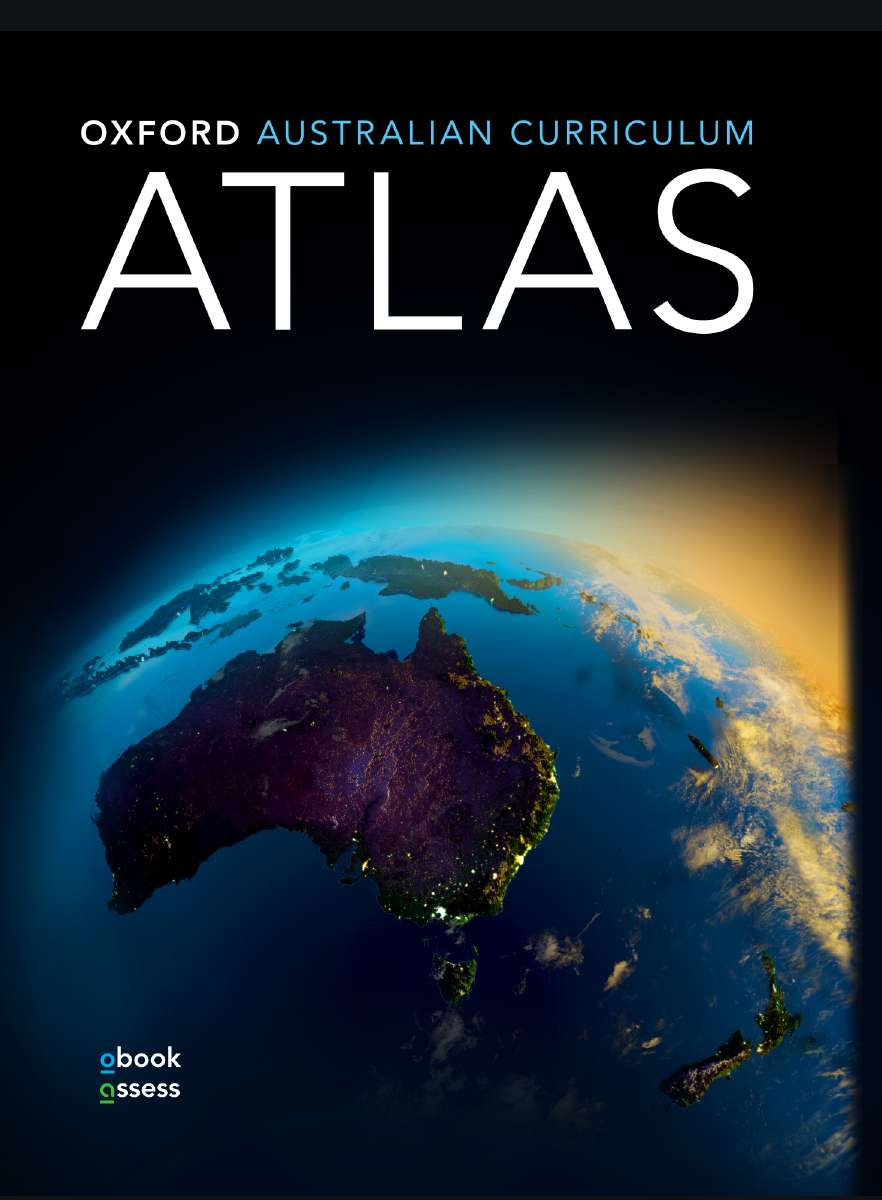 Oxford Australian Curriculum Atlas + obook assess
| | |
| --- | --- |
| ISBN: | 9780195526943 |
| Binding: | Paperback + obook |
| Published: | 7 Oct 2014 |
| Availability: | 61 |
| Series: | |
$67.95 AUD
$77.99 NZD
Add To Cart
Description
The content and structure of the new Australian Curriculum: Geography is comprehensive and challenging. It includes new concepts, new skills, and new case studies. To meet these challenges the Oxford Atlas has been completely revised and updated for the Australian Curriculum in both print and digital formats. Introducing the new Oxford Australian Curriculum Atlas!

Oxford Australian Curriculum Atlas is supported by a next generation obook that contains all print content together with a range of exciting new interactive tools.
Over 250 interactive maps are now available, allowing students to isolate specific geographical features and add annotations or notes before printing or exporting to Word or PowerPoint.
A completely updated world statistics database that allows students to easily compare key statistics across counties before graphing or mapping the results.
A range of additional photographic and video resources designed to engage and inspire students.
Contents
Section 1
Geographical skills and concepts

Section 2
Geographical knowledge and understanding
Year 7
Unit 1: Water in the world
Unit 2: Places are for living in
Year 8
Unit 1: Landforms and landscapes
Unit 2: Reshaping the nation
Year 9
Unit 1: Biomes and food security
Unit 2: Exploring interconnections
Year 10
Unit 1: Environmental change and management
Unit 2: Global geographies of human wellbeing

Section 3
Australia

Section 4
World

World statistics
Gazetteer index
Subject index
Acknowledgements