Oxford Big Ideas History 10 Australian Curriculum Workbook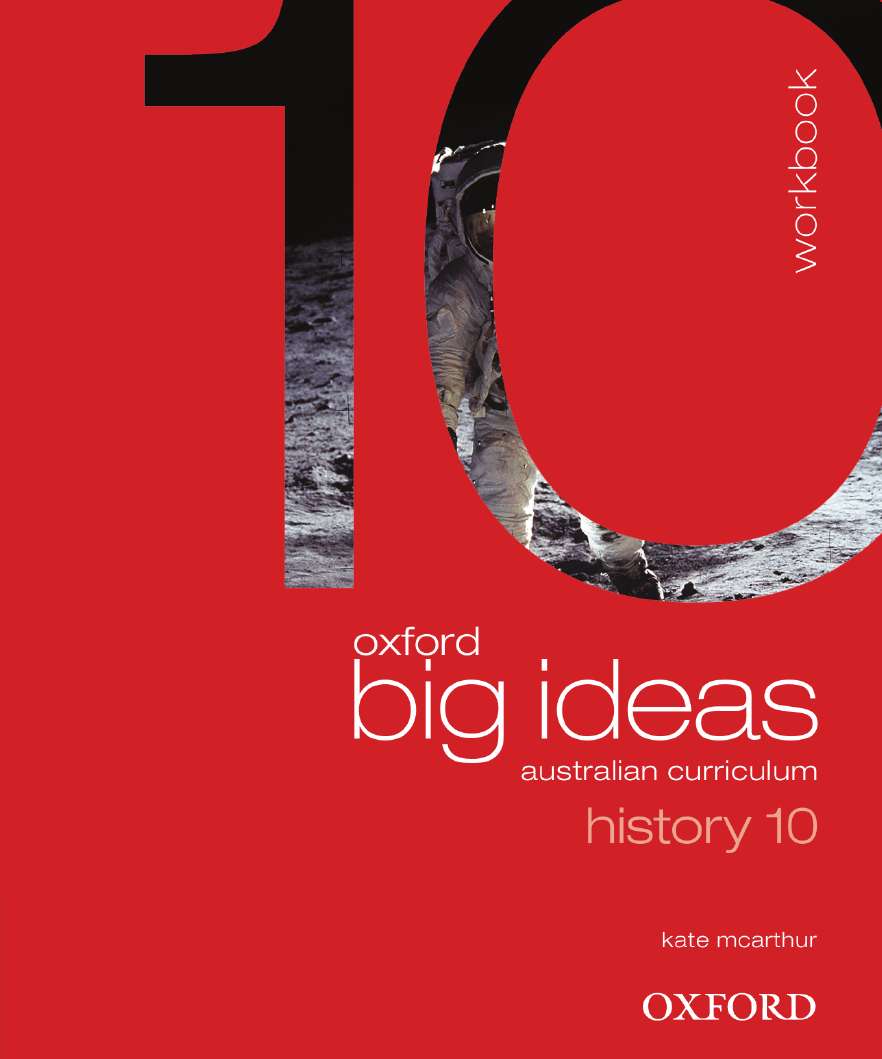 Oxford Big Ideas History 10 Australian Curriculum Workbook
| | |
| --- | --- |
| ISBN: | 9780195575798 |
| Binding: | Paperback |
| Published: | 31 Jan 2012 |
| Availability: | 245 |
| Series: | |
$18.95 AUD
$21.99 NZD
Add To Cart
Description
This workbook provides extra practice of key skills and encourages an inquiry-based approach to learning—perfect for in-class work or homework.
Contents
Overview

1.0 The modern world and Australia: an overview
Activity 1.1 The Treaty of Versailles
Activity 1.2 The beginning of the Cold War
Activity 1.3 Australia and the Vietnam War

Depth studies

World War II
2.0 World War II (1939–1945)
Activity 2.1 The causes and initial course of World War II
Activity 2.2 Australia and the war in the Pacific
Activity 2.3 Australian women during World War II

Rights and freedoms
3.0 Rights and freedoms (1945–the present)
Activity 3.1 Indigenous Australians' struggle for rights and freedoms before 1965
Activity 3.2 Charles Perkins and the 'Freedom Ride' of 1965
Activity 3.3 The Stolen Generations and the Bringing Them Home report

The globalising world
4.0 Popular culture (1945–the present)
Activity 4.1 Australian culture and identity on screen
Activity 4.2 The centrality of sport
Activity 4.3 The rise of rock'n'roll

5.0 The migration experience (1945–the present)
Activity 5.1 Post-war migration policies in Australia
Activity 5.2 Experiences of 'New Australians'
Activity 5.3 Vietnamese refugees to Australia
Authors
Kate McArthur has taught History and English in Victorian schools for the last 12 years, and has written or contributed to a number of texts relating to History and Literacy. She has also worked as a Literacy Coach for the Victorian Department of Education and Training for 3 years, and is currently an Assistant Principal at Hume Central Secondary College.
Sample Pages