Australian Concise Oxford Dictionary Sixth Edition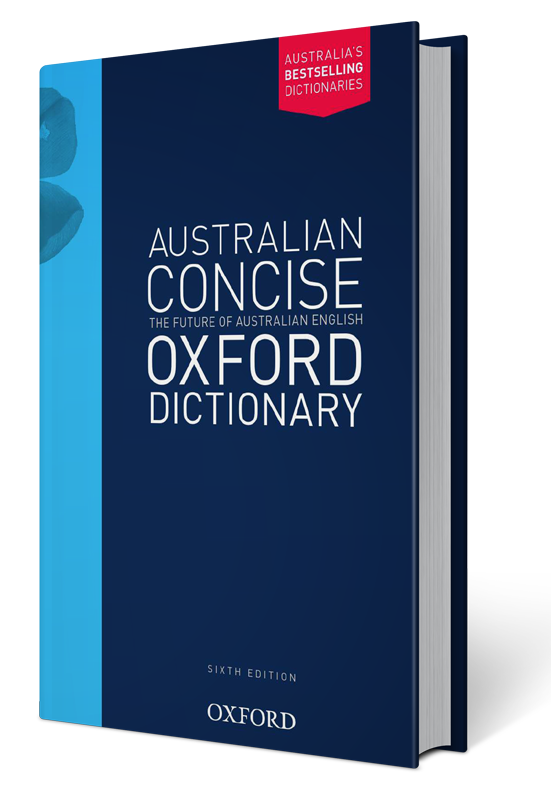 Sample ACOD 6E content now available
You can now view samples of the Australian Concise Oxford Dictionary online.
The Australian Concise Oxford Dictionary is a compact and comprehensive dictionary for Australian users. The sixth edition includes 2000-plus new words and over 3000 updates to existing words reflecting recent trends in technology, food, finance, economics, politics and society have influenced the evolution of Australian English.
Edited by Mark Gwynn and Amanda Laugesen from the Australian National Dictionary Centre, the dictionary draws on the most authoritative research into international English and Australian English. No other Australian dictionary can claim its authority.
Australian Concise Oxford Dictionary 6e available now
Key features
Unmatched coverage of Australian English words, usage, etymology and pronunciation for a dictionary of its size
Suitable for school, home and the office
Comprehensive coverage with over 99,000 headwords
Up-to-date Australian content.
Titles in this series