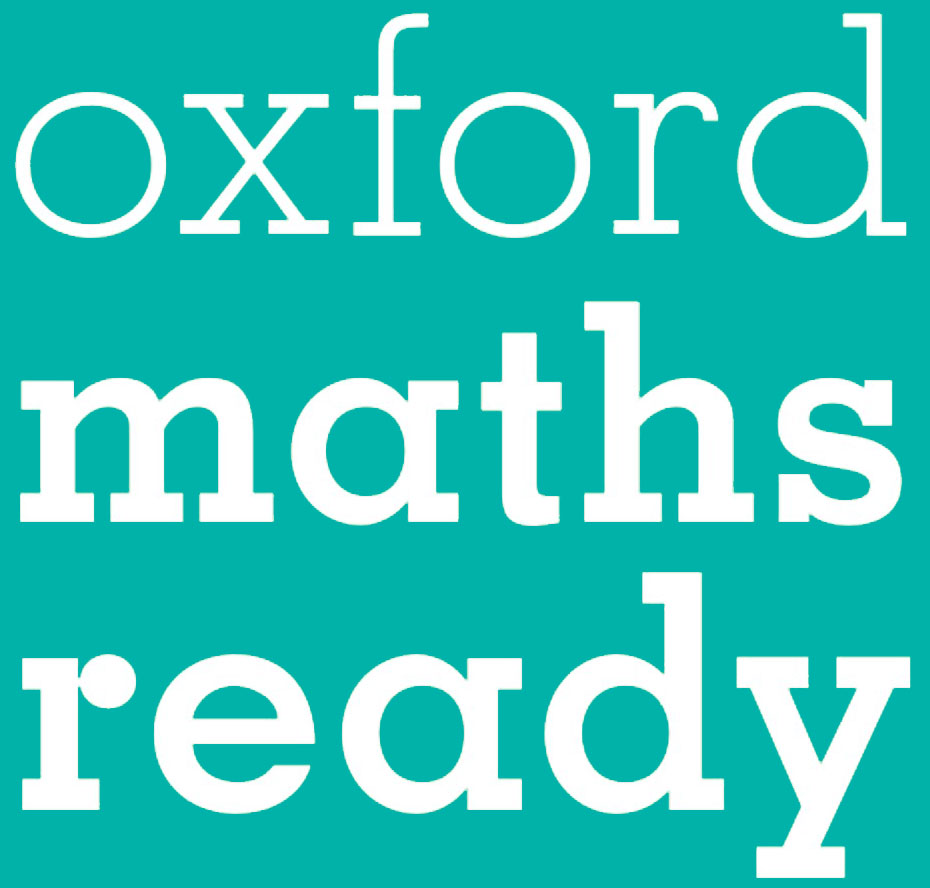 Building student confidence and bridging the gaps to success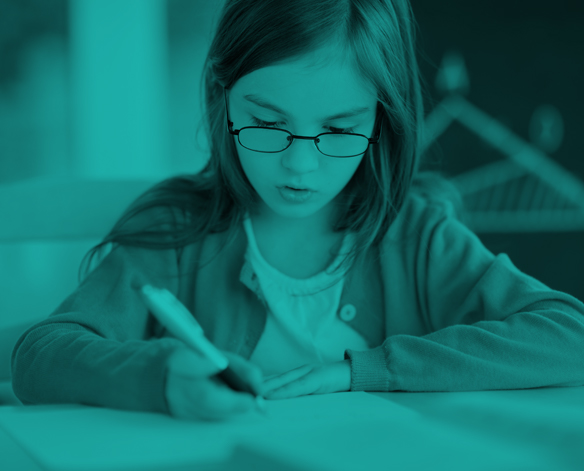 Series overview
Oxford Maths Ready is a series of teacher handbooks that supports mainstream classroom mathematics by offering learning opportunities for students who are substantially behind their peers. It gives teachers insights into the potential difficulties faced by these students and ideas to engage them in successful mathematics learning, with a focus on helping them to meet the relevant year level curriculum expectations.

This series can be used in conjunction with Oxford Maths for Australian Schools, or as a support to any other whole-school or classroom maths program.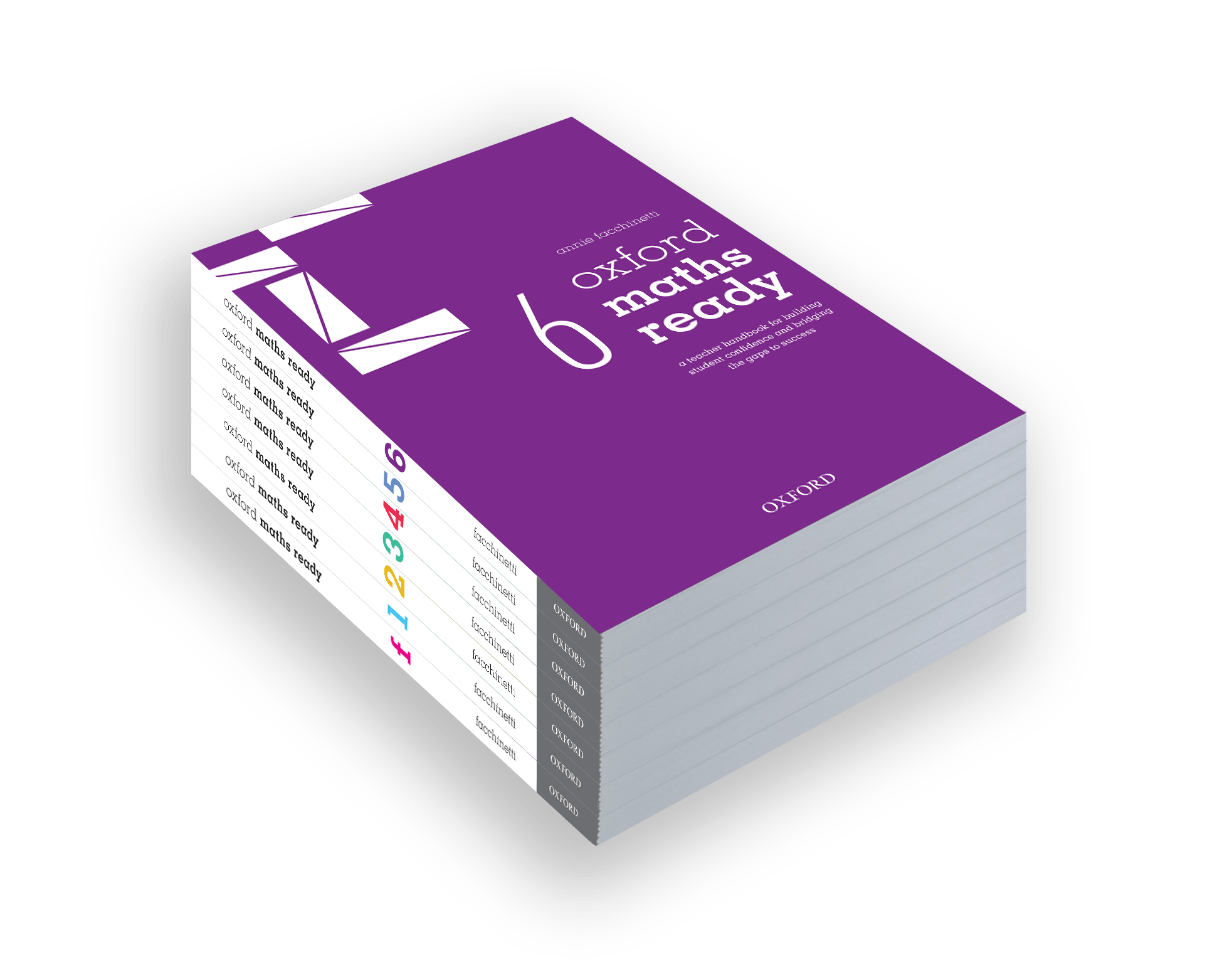 A developmental approach
Oxford Maths Ready Teacher Handbooks support learners to activate their prior knowledge before extending to new concepts and skills. It draws from the sequences of skills identified in the Australian Curriculum, the National Numeracy Continuum and, where appropriate, individual state and territory curricula.

Each Teacher Handbook provides a sequential plan to approach each topic:



Pre-requisite skills outline the basic mathematical skills and concepts that students will need for each topic.




Key language lists the important words and phrases that are covered in the topic and help students to develop their understanding of this language.



Potential misconceptions gives teachers a snapshot of the areas that students struggle with and explores how to recognise when they may have a misconception.



Learning intentions use student-friendly language to state the skills and/or concepts that each topic aims to develop.

Success criteria give teachers and students some simple measures to identify whether the learning intentions have been achieved.




Priming for knowledge builds confidence and improves outcomes by preparing students for learning before the whole class is exposed to a topic. Consolidating knowledge and skills encourages students to refine and embed their learning.




+ BLMs are available for teachers through the Oxford Owl Teacher Dashboard and at the back of each book for reference.
Oxford Maths for Australian Schools
Oxford Maths Ready can be used in conjunction with Oxford Maths for Australian Schools.

Oxford Maths for Australian Schools is a comprehensive and engaging mathematics program for F–6 that ensures every student can access the curriculum at their own point of need. It offers multiple pathways for students of varying ability and supports the 'gradual release of responsibility' approach, where initial scaffolding is gradually reduced to allow students to become confident and independent mathematicians.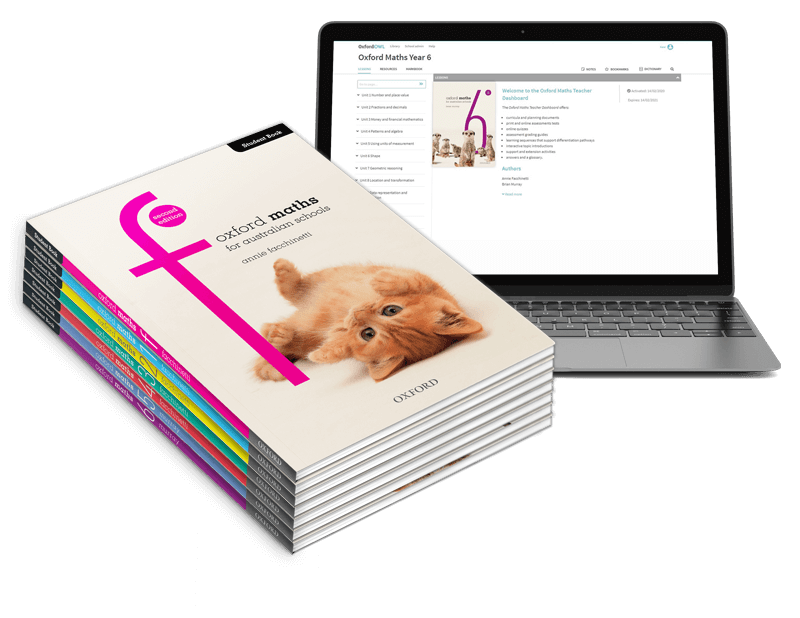 Australian Curriculum Student and Assessment Book Value Packs:
Which Mathematics resource is right for you?
Answer just three questions and let our Mathematics Selector find the right primary maths resource for you.
Help me find the right resource
Book a consultation
Your Local Oxford Sales Consultant will reach out to you to discuss the Oxford Maths Ready Teacher Handbooks.