Help every child to progress their reading in carefully considered levels
Oxford Levelled books are used in over 80% of primary schools, helping millions of children from all over the world learn to read and to love reading.

At Oxford, we use an expertly researched and well-established system for levelling our books, and it has been used to develop many of our popular and well-loved series such as Oxford Reading Tree, TreeTops and Project X.

As part of Oxford University, we are passionate about education and raising standards. And we're here to help you:
find books that hook interest and engagement, fire imaginations and broaden world views
match children to books that will be at or slightly above their reading level to develop their skills at every step of their reading journey
We believe magic happens when a child picks up a book which they love reading and which is also at the right level to help them make good progress.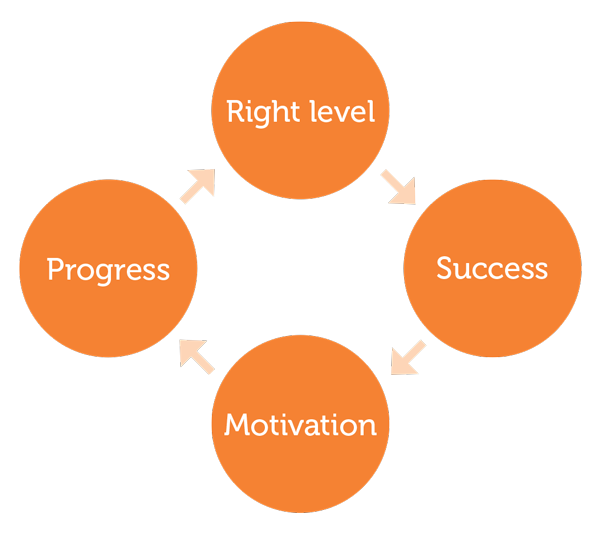 Oxford Levels structure chart
The chart below shows how Oxford Levels relate to other commonly used levelling systems. Due to the subjective nature of levelling, our correlation provides a 'best fit' judgement. Oxford Levels criteria is freely available for teachers to download and review, making Oxford Levels transparent and easy to work with.
| Approximate Age | Stage of the Reader | Oxford Level | Best Fit Australian Reading Level | Best Fit Fountas & Pinnell Level |
| --- | --- | --- | --- | --- |
| 4–5 | Beginner | 1 | 1 | - |
| 5–6 | Beginner | 1+ | 1 | A |
| 5–6 | Beginner | 2 | 2 | B |
| 5–6 | Emergent | 3 | 3 | C |
| 5–6 | Emergent | 3 | 4 | C |
| 5–6 | Emergent | 3 | 5 | D |
| 6–7 | Early | 4 | 6 | D |
| 6–7 | Early | 4 | 7 | E |
| 7 | Early | 4 | 8 | E |
| 7 | Early | 4 | 9 | F |
| 7 | Transitional | 5 | 10 | F |
| 7 | Transitional | 5 | 11 | G |
| 7 | Transitional | 5 | 12 | G |
| 7 | Transitional | 5 | 13 | H |
| 7 | Transitional | 5 | 14 | H |
| 7–8 | Transitional | 6 | 15 | I |
| 7–8 | Transitional | 6 | 16 | I |
| 7–8 | Extending | 7 | 17 | J |
| 8 | Extending | 8 | 18 | J |
| 8 | Extending | 8 | 19 | K |
| 8 | Extending | 9 | 20 | K |
| 8 | Extending | 9 | 21 | L |
| 8–9 | Extending | 10 | 22 | M |
| 8–9 | Extending | 10 | 23 | N |
| 8–9 | Extending | 10 | 24 | O |
| 8–9 | Fluent | 11 | 25 | P |
| 8–9 | Fluent | 11 | 26 | Q |
| 10 | Fluent | 12–13 | 27 | R |
| 10 | Fluent | 14 | 28 | S |
| 11 | Fluent | 15 | 29 | T |
| 11 | Fluent | 16 | 30 | U |
| 11 | Fluent | 17 | | V |
| 12 | Fluent | 18 | | W |
| 12 | Fluent | 19 | | X |
| 12 | Fluent | 20 | | Y |
| 13+ | | | | Z |