Phonics Professional Development

If you have any difficulty registering, please email us here.
Our Speakers
Dr Jennifer Buckingham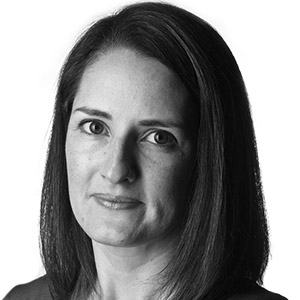 Jennifer is a senior research fellow at The Centre for Independent Studies (CIS). She is currently heading up the CIS's FIVE from FIVE Reading Project, which aims to have effective reading taught in every classroom, every day.

Jennifer has been at the forefront of debate on education matters for more than a decade, with hundreds of articles in major newspapers and regular radio appearances. She is a board member of the Australian Institute for Teaching and School Leadership (AITSL), an Associate Investigator at the ARC Centre for Excellence in Cognition and Its Disorders, and was recently the Chair of the Australian Government's Expert Advisory Group on Year 1 Literacy and Numeracy Checks.
Hayley Goldsworthy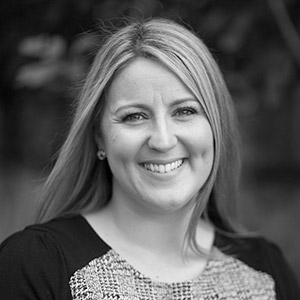 Hayley is the consultant trainer for Ruth Miskin Training in Australia. She has over 10 years of teaching experience in both Australia and the United Kingdom. During her teaching career in the UK, Hayley was the Head of Early Years in a primary school in London. She has witnessed first-hand how Read Write Inc. is able to successfully and quickly get children reading and writing.

Hayley is passionate about sharing Read Write Inc. throughout Australia. High-quality resources, comprehensive training and ongoing support ensure that schools implementing Read Write Inc. are able to achieve great results.
Sarah Asome
Sarah is the Learning and Curriculum Support Leader at Bentleigh West Primary School in Victoria. In 2015 she was awarded the Victorian Outstanding Primary Teacher Award. Bentleigh West Primary School is well recognised for its best practice approaches to literacy and numeracy and the school was a finalist in the Outstanding Inclusive Education Award for 2015.
Sarah has also appeared in 'Outside The Square' – a DVD used for professional development in relation to dyslexia and explicit literacy and language instruction. Earlier this year, she appeared on SBS Insight: A Teacher Who Changed My Life.
---
Our Sessions
Dr Jennifer Buckingham

How children learn to read and how best to teach them: An evidence-based approach to expert instruction
Decades of research from a number of disciplines including education, cognitive science, and psychology have provided a detailed and comprehensive understanding of how children learn to read, and the teaching practices that are most effective. There are five inter-related 'keys' to reading - phonemic awareness, phonics, fluency, vocabulary and comprehension - each of which is essential and the development of which requires skilled, explicit instruction. In this session, Dr Jennifer Buckingham will outline the research evidence base educators need to know to be expert teachers of reading.
Hayley Goldsworthy

Cracking the Code
Hayley will discuss the importance of understanding how our language system works and how we can support every child to become a fluent, confident, comprehending reader. She will share her passion for teaching children to read using systematic, synthetic phonics instruction, and demonstrate strategies and resources that teachers can use in their own classrooms to ensure no child slips through the reading net.
Sarah Asome

We know phonology plays a huge part in reading and spelling acquisition, but what about morphology and etymology? Sarah will share how her school in Victoria, Bentleigh West Primary School transformed their literacy approach. Using systematic, synthetic phonics they ensure every child succeeds. She will share with you skills and knowledge to implement in your classrooms straight away, to ensure no child is left behind!
A Leader's Perspective

Leaders from Australian schools will talk about how they have successfully implemented synthetic phonics programs into their school and the results they have seen from their students.
---
Schedule
9:15am – 9:30am: Welcome
9:30am – 10:40am: Keynote 1 – Dr Jennifer Buckingham
10:40am – 11:00am: Morning tea
11:00am – 11:50am: A Leader's Perspective
11:50am – 1:00pm: Keynote 2 – Hayley Goldsworthy
1:00pm – 1:40pm: Lunch
1:40pm – 2:30pm: A Leader's Perspective
2:30pm – 3:40pm: Keynote 3 – Sarah Asome
3:40pm – 4:15pm: Panel discussion
---