Oxford Insight Science for NSW 2E
Sample pages
Uncorrected draft content
Student books
Oxford Insight
Science for NSW
Stage 4 2E
Oxford Insight
Science for NSW
Stage 5 2E
Skills and activity books
Oxford Insight Science for NSW Stage 4 2E
Coming soon for 2021

Oxford Insight Science for NSW 2E offers a range of rigorous, accessible and engaging Student books, Skills and activity books and digital resources.

The new editions provide complete syllabus coverage and have been revised to feature the most up-to-date case studies and scientific concepts, with an explicit focus on the development of scientific skills.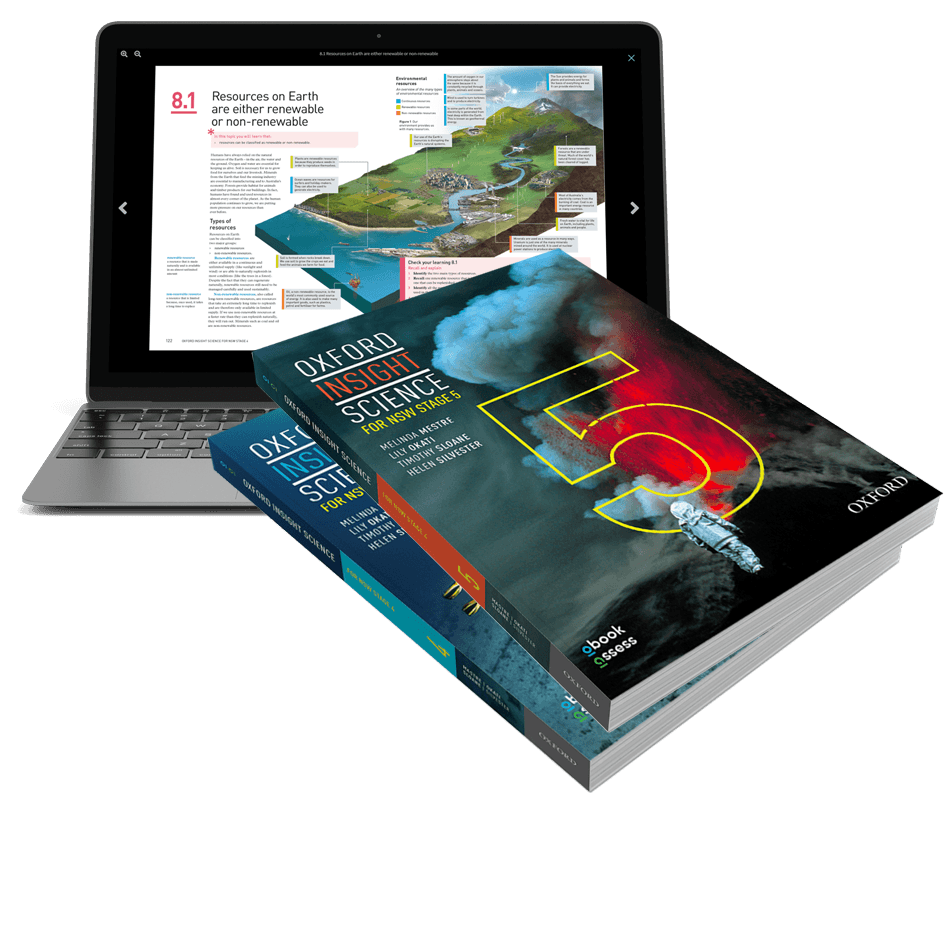 Key features of the new editions
Develop the skills for HSC success from Year 7
All tasks and activities are skill focused and framed using NESA keywords, aligning the series with the requirements of the new Senior Science syllabi.


New stage-based resources
The new editions provide a scaffolded approach to skill development across two stage-based volumes, giving teachers the flexibility to teach the syllabus in the order that best suits their class.


Innovative new digital features
New Markbook functionality makes it easy to assess, track and report on student progress. Oxford has also partnered with Quizlet to provide access to interactive content including real-time online quizzes with live leaderboards and other fun study activities.


Complete the form below to schedule a consultation with your local Oxford Education Consultant and qualify for a FREE Oxford Insight Science for NSW Student book.*
REQUEST A CONSULTATION

Free Student book terms and conditions: Free Student book available upon publication. One free Student book per consultation, with no more than three free books available per school.