Supporting you with learning anywhere
Free digital access to Maths Plus, Oxford Maths, Oxford Atlas+ and Writing Legends resources for Victoria
Oxford's response to COVID-19
As a not-for-profit organisation and the largest university press in the world, Oxford's heart is education! We are here to support teaching and learning – and right now our highest priority is ensuring that you have access to the resources you need to support your students.

For remote learning to be as effective as possible, access to high-quality, award-winning digital resources and online learning platforms is greater than ever before. To support Primary schools in Victoria with planning and resourcing during the second round of Stage 3 restrictions, we have made some important changes that will help you access what you need without delay.

Whether you are a new or existing user of Maths Plus, Oxford Maths, Oxford Atlas+ or Writing Legends, your students can now access the full range of online resources for these products across Years F–6. Select your resource below to learn more.

PLEASE NOTE: We cannot accept requests from students or parents.

Access an extensive range of free online resources on Oxford Owl, from Handwriting interactive demonstrations and Oxford Wordlist activities, to rich support for our biggest reading programs. All you need to do is create a free account at oxfordowl.com.au
Create a free account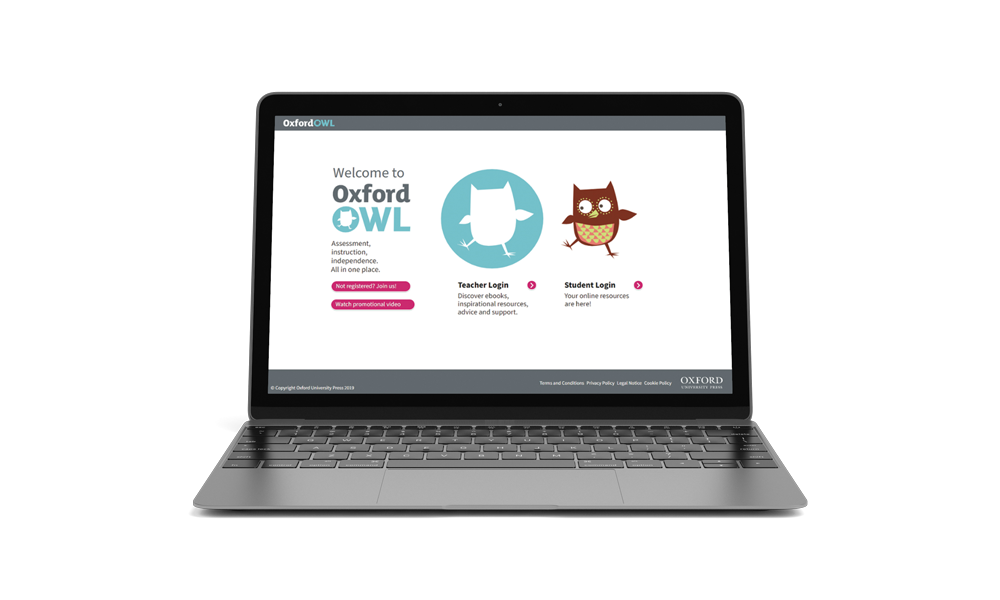 Oxford Owl Platform Features
Assessment, instruction, independence
Provides you with access to teacher and student resources that are based on the latest research and evidence-based best practice.
Teaching Resources
Features best-practice, high-quality resources for teaching and assessment, with extensive teaching support for Maths Plus, Oxford Maths, Oxford Atlas+, and Oxford Literacy.
Professional Development
Includes a range of professional development resources, including video modules and case studies, to keep you up to date with the latest research and best-practice teaching strategies.
The Education Statutory Licence
The Education Statutory Licence allows education institutions to prepare and deliver materials to students for online learning.

For materials containing text and images, there are four (4) main requirements. Provided these requirements are met, an institution can copy and share any material containing text and images that is available to it, including digital and print material. It can digitise (scan), duplicate digital copies, and upload to a server. It can share material on a server to students, and email to students, provided the material is only available to the relevant students, and for the necessary time.
Requirement
What this means
1. The institution is covered by payment arrangements with Copyright Agency
There are payment arrangements in place for:

nearly all Australian schools
TAFEs
members of Universities Australia
other education institutions, such as registered training organisations
members of Early Childhood Australia

2. The material is copied and/or shared for educational purposes
Education purposes includes:

made or retained for use, or is used, in connection with a particular course of instruction provided by the institution
made or retained for inclusion, or is included, in the collection of a library of the institution

3. The material is not used for any other purpose
Institutions need to take steps to make sure that materials are not used for any other purposes, for example by:

using secure servers to ensure that materials are only available to the relevant students and parents assisting them
telling students and parents how they can and can't use the materials (e.g. no sharing with others)
not retaining material any longer than needed for educational purposes

4. The institution does not copy or share more than a reasonable portion of a publication that is available for purchase

An institution copying from a publication that is available for purchase can copy and share 10% of the pages, or a chapter, per student per course.
An institution may be allowed to copy and/or share more if that is reasonable, and not detrimental to the content creators if done at scale. For example, if lots of people copy 80% of a book available for sale, instead of buying it, then that is likely to be detrimental to the content creators.
For more information about the Education Statutory Licence, please visit Copyright Agency: https://www.copyright.com.au/licences-permission/educational-licences/online-teaching/. The official schools copyright website Smartcopying has also published specific advice for teachers during COVID 19. If Schools have any copyright questions, your state and sector copyright contacts are here.