For the future of learning, we must address the digital divide in education
Our latest report, Addressing the Deepening Digital Divide, captures the views of over 1,500 teachers from 92 countries on the digital divide, including the barriers to effective teaching and learning, and the impact of the divide on learners' development.

Contributing to the report's Teacher Perspectives, Australian educator, Kirk Thomson considers teaching and learning in the digital age.

Read the report to explore:
Understanding the scale of the problem
Digital competency and digital accessibility
Impacting the disadvantaged the most
Engagement and wellbeing in an online world
Teacher attitudes to costs and funding
Impact on vocabulary development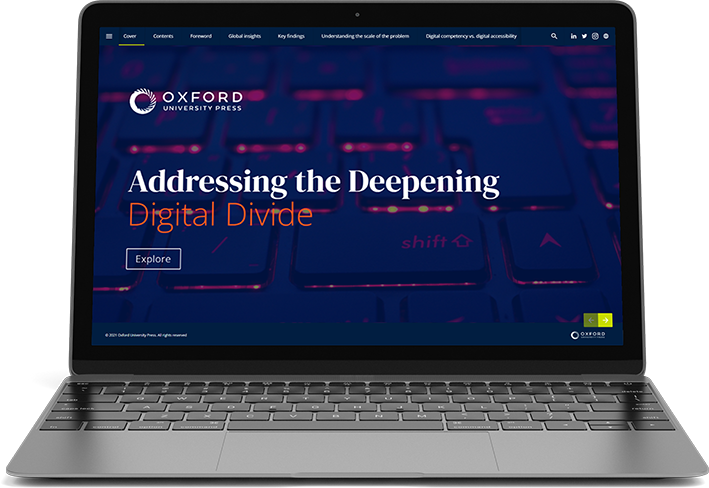 Forum for Educators
On Thursday 4 November 2021, the Forum brought together educators from around the world to connect and share ideas on this year's theme: Learning Beyond Tomorrow.

With three sessions, each including different speakers, the Forum explored pivotal themes for education and research, including the innovation, trends, and technology shaping the future of learning, building digital literacy, examining the digital divide and making education more accessible to everyone, and much more.

Free on demand videos now available.
How can we harness the power of tech to deliver better outcomes for learners?
Thursday, 4 November 3.00 pm AEDT
Watch the video
How can we work collaboratively to improve access to quality education for all?
Thursday, 4 November 10.00 pm AEDT
Watch the video
What are the skills needed to learn, teach, and thrive in education today?
Friday, 5 November 2.00 am AEDT
Watch the video