About Oxford University Press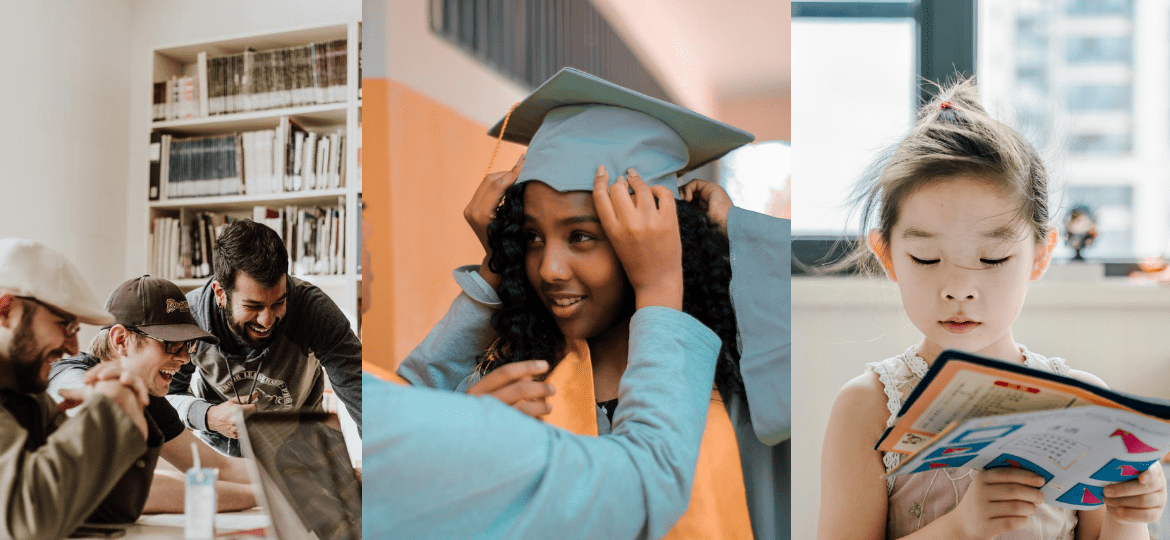 We advance knowledge and learning
Knowledge and learning underpin the progress we make, as individuals and as a society. When we know more, we can solve new problems and explore fresh opportunities. Oxford University Press advances knowledge and learning of all kinds, from a child reading their first words to a researcher expanding the frontiers of their field. Our work is constantly evolving, and the possibilities are endless. We strive to help more and more people around the world achieve their potential.
Oxford University Press is a department of the University of Oxford. It is our mission to further the University's objective of excellence in research, scholarship, and education by publishing worldwide.
Oxford has a rich and proud heritage, and we have operated in Australia since 1908. We understand that learning can change lives, that's why we're committed to supporting teachers and learners in Australia, New Zealand and the Pacific to achieve and uncover new possibilities.
Built on centuries of expertise and experience
Oxford University Press has a rich history. The University of Oxford printed its first book in 1478, just two years after William Caxton set up the first printing press in England. In 1586, the University of Oxford's right to print books was recognised in the Great Charter secured by Archbishop Laud from King Charles I of England. This entitled the University to print 'all manner of books'. Delegates were first appointed by the University to oversee this process in 1633 and records of their deliberations date back to 1668. The structure of Oxford University Press (OUP) as it exists today began to develop from this time. In the 17th century, OUP established its right to print the Authorized King James Version of the Bible. This 'Bible Privilege' formed the basis of OUP's publishing activities for the next 200 years. From the late 1800s, OUP began to expand significantly, opening its first international office in the USA in 1896. Others followed, including Canada (1904), Australia (1908), India (1912) and Southern Africa (1914).
Taking action to operate sustainably
We're working hard to reduce the environmental impact of our products and operations, with an emphasis on reducing our contribution to climate change, protecting biodiversity, and minimising waste.
We have committed to three short-term targets, to be achieved across our global operations by 2025:
Carbon neutral from our own operations (office, warehouses, and business travel).
100% certified sustainable book paper (OUP ANZ will have transitioned to 100% fully sustainable paper by the end of 2023).
Zero waste to landfill (in markets with necessary waste management infrastructure).
Globally, we've made significant progress towards our targets already:
69% reduction in our operational carbon footprint.
75% certified sustainable paper being used by our top 27 strategic suppliers.
44% reduction from nearly 5,000 tonnes of waste in 2019 to 2,700 tonnes of waste in 2021.
Want to find out more? Read our Responsible Publishing Report 2021-22.
Learn more
Partner with us
The OUP Partner Code of Conduct, which outlines OUP's Mission & Values and Principles. If you are interested in entering into a business relationship with us, please review the Partner Code of Conduct document above. Contact us if you have any queries.