Not for profit.
All for education.
Our Mission
At Oxford University Press, we advance knowledge and learning. We share the University's uncompromising standards, defining qualities, and believe knowledge and learning underpin the progress we make, as individuals and as a society.

Everything we publish relates directly to our mission, to support Oxford University's objective of excellence in research, scholarship, and education.
Our employees strive to make a positive impact within the wider community and our Employee Volunteering Program supports charities and causes that have an educational remit.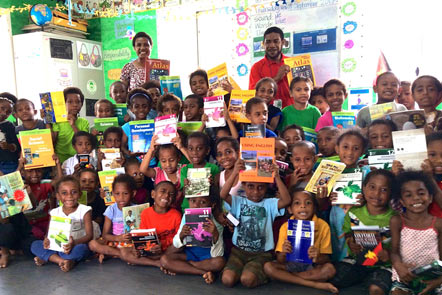 Scholarships funded by OUP
Clarendon Scholarships
OUP funds the Clarendon scholarships which have enabled 2,000 scholars to date to study at Oxford. In 2018-19 Australian and New Zealand Clarendon scholars have been supported with a life-changing opportunity to study at Oxford.
The Clarendon Fund is sponsored by Oxford University Press and every year Clarendon offers around 130 new scholarships. At any one point, there are over 450 on-course scholars at Oxford making Clarendon the University's largest scholarship scheme.

The Clarendon Fund, established by the Council of the University of Oxford, was launched in 2001 to support overseas students. Since that time the Fund's aim has remained unchanged; to assist academically outstanding graduate students through their studies at the University of Oxford. Read Clarendon scholar stories here.
Charitable giving to education partners
World Vision
Since our partnership with World Vision began in 2018, OUP ANZ has donated 126,260 books. In 2019, we donated 39,000 books to help ensure children and youth have access to quality education.
World Vision, Australia's largest international non-government organization, works with children, families and communities to overcome poverty and injustice.
Skyline Education Foundation
In 2019, through the Skyline Education Foundation Australia's Workplace Giving program, OUP ANZ is contributing funds to support a gifted and academically talented Skyline student throughout their VCE schooling.
Skyline Education Foundation Australia provides intensive support for talented students from disadvantaged backgrounds. OUP ANZ has supported the charity since 2006, making an annual donation of books and coordinating contributions from a group of other educational publishers. It also donates dictionaries to award students graduating through Skyline's VCE Bursary Program.
Buk Bilong Pikinini
OUP ANZ's 2018-19 donation of 8,000 books to Buk Bilong Pikinini supports the Papua New Guinean charity's work in establishing libraries to teach literacy to disadvantaged children.
This work aims to foster a life-long love of reading and learning, increase literacy rates and empower vulnerable children. OUP ANZ is a sponsor and member of Buk Bilong Pikinini, and annually dontates books to the charity.
Past charitable giving
The Smith Family Learning for Life Program
The Smith Family is a national, independent children's charity helping disadvantaged Australians to get the most out of their education, so they can create better futures for themselves. OUP ANZ had made annual donations to the program.
Room to Read
The Room to Read organisation works to increase literacy education and gender equality in education for children in Asia and Africa. Working in collaboration with local communities, partner organisations and governments, Room to Read develops literacy skills and a habit of reading among primary school children, and supports girls to complete secondary school with the relevant life skills to succeed in school and beyond. OUP ANZ donated resources to a fundraising event.

Les Twentyman Foundation Back-to-School Program The Les Twentyman Foundation provides crucial support services to young people and their families. In 2016, fire gutted its Footscray library for disadvantaged students, destroying more than 8,000 textbooks, $5,500 worth of stationary, and computers, printers, filing cabinets and other office resources. OUP ANZ donated books to help restock the library.

Rotary NSW Donations in Kind Program In response to the natural disaster in Vanuatu the Rotary NSW Donations In Kind Program is organising two containers of resources. OUP has some old, discontinued and excess resources that would be suitable for this, as Rotary are eager to include primary and secondary resources.

Unicef Fiji was devastated by the strongest storm ever recorded in the Southern Hemisphere in 2016. Tropical Cyclone Winston flattened entire villages and about 347,000 people were impacted and in dire need of humanitarian aid, including 120,000 children. Thousands of homes were damaged, hospitals, schools and water supplies were hit hard, and damage to crops and livestock cut off families' food and livelihoods. OUP ANZ made a donation to Unicef's Fiji Children's Emergency Appeal.
World Vision Australia and Oxford University Press
Our donation of books to World Vision Australia has helped to impact the lives of children in Malawi. Through World Vision's Unlock Literacy project a total of 22,350 children are learning to perfect their English through the donated OUP books to practice and enhance their knowledge and skills in reading and writing English.

In Australia, the books have reached the Pilbara and Kimberley regions as part of World Vision's 'Unlock Literacy' program and COVID-19 response project.
Impact in Malawi
World Vision is working with 282 Primary Schools in Malawi where 122, 168 boys and 125, 132 girls are benefiting from its interventions
World Vision is working in all 29 districts in Malawi through 36 long terms development programs and other grant funded projects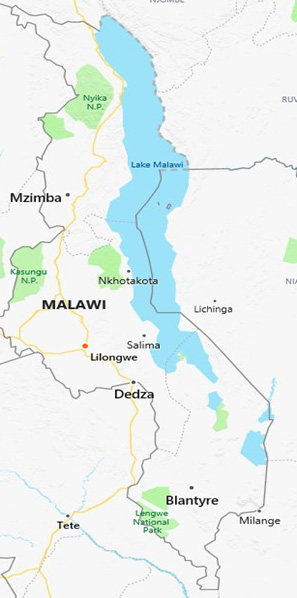 Lupembe project
9,735 books distributed
2,234 boys have directly benefitted
4,719 girls have directly benefitted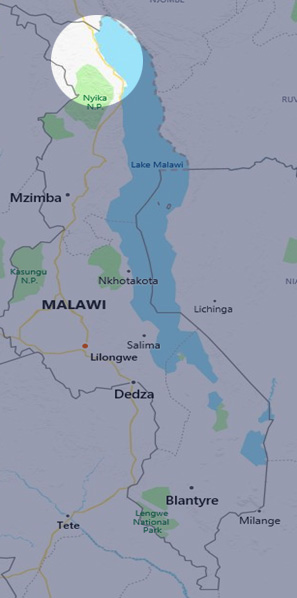 Kameme project
11,970 books distributed
2,136 boys have directly benefitted
5,293 girls have directly benefited