Support
Oxford Maths
Designed to provide the right level of support, regardless of maths teaching ability
Support
Oxford Maths
Designed to provide the right level of support, regardless of maths teaching ability
Assess
Oxford Maths
Include pre- and post-assessment that allow teachers to track and review student learning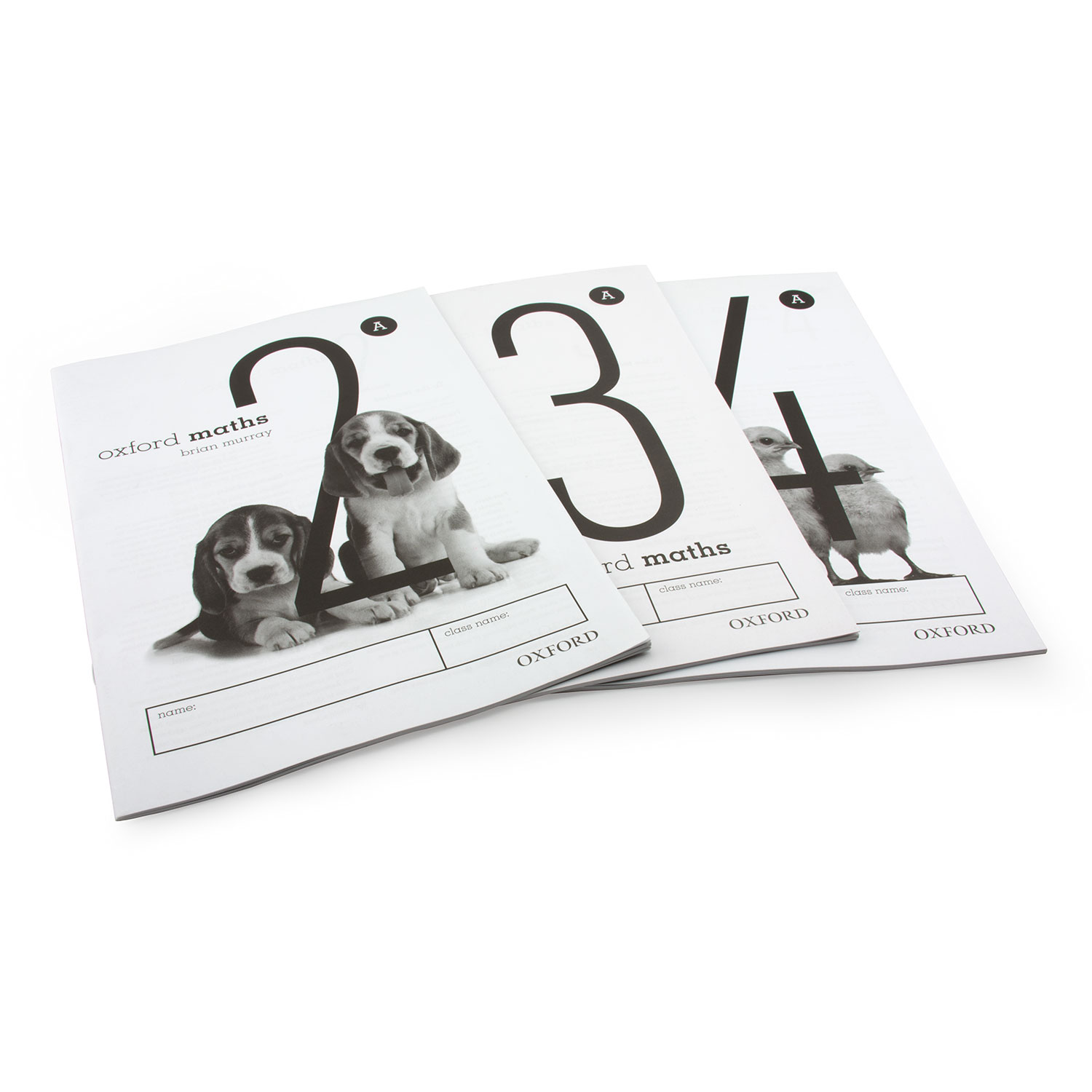 Assess
Oxford Maths
Include pre- and post-assessment that allow teachers to track and review student learning
At a glance
Resource available
Student books
Assessment books
Teacher Dashboard
Editions
Oxford Maths:
is a balanced approach including direct instruction, hands-on activities, small group and whole class tasks, skill practice and open-ended problem-solving.
incorporates key elements of inquiry, including making connections with mathematics in the real world, opportunities for higher-order thinking and multiple pathways for students
supports students to build foundational maths skills needed for complex critical thinking and problem-solving tasks.
Click on the links below to learn more about:
Oxford Maths Student Books
Oxford Maths Assessment Books
Oxford Maths Teacher Dashboard
Watch how Oxford Maths is used in the classroom.
Oxford Maths Student Books
Clear and simple layouts to maximise student learning and engagement
Layouts are based on a developmental approach that incorporates initial scaffolding (Guided section), which is gradually reduced to allow students to become confident and independent mathematicians (Independent & Extended sections)
Student activity pages cover the Mathematics content strands of Number and Algebra, Measurement and Geometry, and Statistics and Probability.
Topics follow a scope and sequence that supports the sequential acquisition of mathematical skills, concepts and knowledge.
____________________________________________________________________________ back to the top
Oxford Maths Assessment Books
Short pre-and-post tests are provided for each topic or group of like concepts
Help teachers identify students' points of need and to measure growth
Results from the pre-tests support teachers to find the correct pathway for each student, whether they are struggling, at level, or extension students
Results from the post-tests allow teachers to track and review student learning
Simple grading system allows educators to assign a grade to students for reporting.
____________________________________________________________________________ back to the top
The Oxford Maths Teacher Dashboard provides online access to a wealth of resources and support material for Foundation to Year 6.
Used in conjunction with the Oxford Maths Student Books and Assessment Books, it offers teachers access to clear teaching and learning pathways to meet the diverse needs of students in a single class and across the whole school.
The dashboard offers:
curricula and planning documents
assessment grading guides
lesson plans
potential difficulties videos
interactive topic introductions
differentiation options
support and extension activities
answers.
The Teacher Dashboard is accessed via Oxford Owl.

Take a tour of the Oxford Maths Dashboard by watching the video below.
____________________________________________________________________________ back to the top