Primary Mathematics

Unlock your students' maths potential
A teachers' guide to addressing the skills gap in Primary mathematics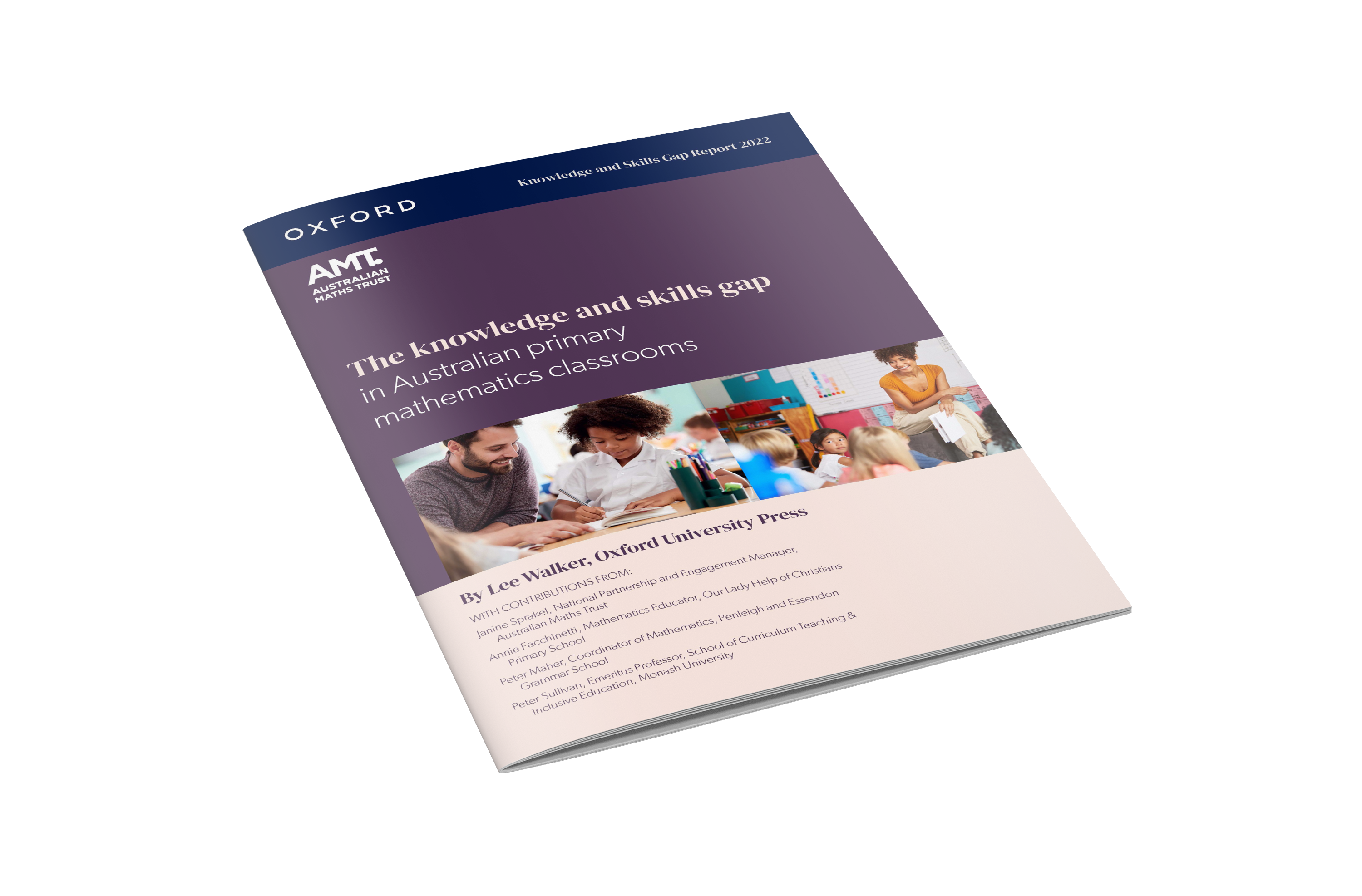 From targeted teaching and extension programs to teacher support, Oxford has a complete maths solution for every skill level.
Award-winning Primary Mathematics resources.
Resources cater for different classroom needs, including targeted teaching, spiralling and differentiation, and extension support programs.
Resources make STEM practical and accessible for every teacher.
What do teachers say about Oxford's Primary Mathematics resources?
"...Love the differentiation and worked samples, which have lots of hands on activities and concrete group work. PD videos, interactives and Numeracy Continuum linkages/mapping are also great."
- EALD Teacher, Numeracy Leader, Sylvania Heights Public School (NSW) on Oxford Maths
"Maths Plus is simple for teachers to implement. Work samples are comprehensive and allow for teacher programming and class activities."
- Principal, Blue Mountains Steiner School (NSW)
"Our school has the best maths results in the diocese due to Maths Plus! Maths Plus covers all syllabus content and provides opportunities for teachers to support struggling students while others are revising and working ahead. Love Maths Plus!!"
- Year 4 Teacher and Maths KDM, St Mary's Primary School (NSW)
"We like the simplicity and spiral sequence of Maths Plus"
- Year 3-4 Unit Leader, Rosewood Downs Primary School (VIC)