Education in the Arts eBook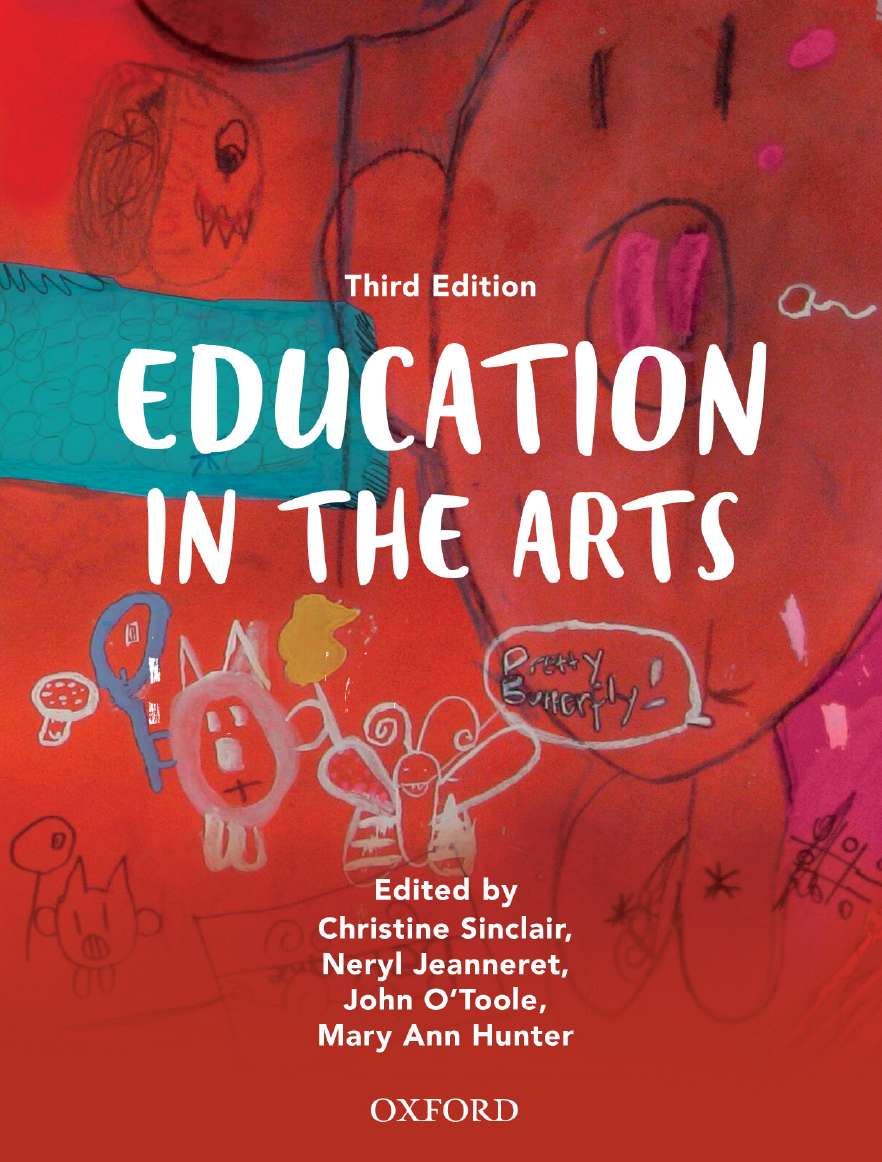 Education in the Arts eBook
| | |
| --- | --- |
| ISBN: | 9780190304089 |
| Binding: | Ebook |
| Published: | 18 Oct 2017 |
| Availability: | Available |
| Series: | |
$76.95 AUD
$87.99 NZD
Add To Cart
Description
Teach with confidence across all 5 art streams
This book combines a number of important purposes. To provide students with:
an understanding of the place of the arts in society and in schools
an introduction to the basic principles of each art form and how to teach it
vivid pictures of how the arts actually work in real classroom situations, through case study examples
suggestions for how to build and adapt on the case study examples in your own primary classrooms, and perhaps most important of all;
the confidence to bring the arts into the classroom.
Grounded in theory and research, with links to teaching practice, Education in the Arts helps students apply what they are learning to new contexts, and encourages them to become reflective and mindful practitioners. Students can continue to use this book as they become practising teachers, drawing on how to implement the various arts practices in a school setting.
New to this Edition
New Part Four – Arts and Community which includes new chapters:

Chapter 16 - What can mindful educators learn from artists who work with children?
Chapter 17 - The Arts and Teaching for Diversity.

New cases studies across the book, with accompanying 'beyond the case study' section:

Each chapter now includes one extended case study allowing for greater depth of description and analysis of the practice under review;
'Beyond the case study' draws out the strategies and approaches embedded in each case study and invites students and educators to explore how these can be applied in their own teaching contexts
Contents
Part One: Key Principles

Teaching with Art in Mind
John O'Toole, Mary Ann Hunter, Chris Sinclair and Neryl Jeanneret
The Arts, Creativity and Play
John O'Toole
Learning in the Arts
Neryl Jeanneret
Arts Education as Intercultural and Social Dialogue
Kate Donelan
General Capabilities and Multiple Literacies
John O'Toole
Teaching for the Aesthetic, Teaching as Aesthetic
Christine Sinclair
Shower Singing and Other Essentials
Julia Reid

Part Two: Teaching the Artforms

Dance: Art Embodied
Jan Deans, Jeff Meiners, Sarah Young and Katrina Rank
Drama: Social Dreaming in the 21st Century
Jane Bird, Kate Donelan and Christine Sinclair
Media Arts
Michael Dezuanni
Music in the Primary Classroom
Neryl Jeanneret, Jennifer Stevens-Ballenger, Sue Arney
Learning in and through the Visual Arts
Robert Brown, Marnee Watkins and Gina Grant

Part three: integrating and applying the arts

Learning and Teaching through the Arts
Pam Macintyre, Richard Sallis, Robert Brown and Paul Molyneux
Integrating the Arts
David Kelman, Marnee Watkins, Jennifer Stevens-Ballenger and Christine Sinclair

Part Four: Arts and Community

Support and Partnerships for the Teacher
Neryl Jeanneret, John O'Toole and Chris Sinclair
What Can Mindful Educators Learn from Artists who Work with Children?
Mary Ann Hunter and Robert Brown
The Arts and Teaching for Diversity
Jo Raphael and Mary Ann Hunter
Authors
Christine Sinclair is the Head of Drama Education in the Graduate School of Education at the University of Melbourne.
Neryl Jeanneret is the Head of Music Education in the Graduate School of Education at the University of Melbourne.
John O'Toole is Honorary Professorial Fellow of The University of Melbourne where he was Foundation Chair of Arts Education. He is also Honorary Professor of Drama Education and Applied Theatre at Griffith University.
Mary Ann Hunter is Senior Lecturer in Drama Education at the University of Tasmania.
Lecturer Resources
The following resources are available for lecturers who prescribe Education in the Arts 3rd edition for their course:
Additional case studies to use with students
Request an inspection copy