Partnerships in the Early Years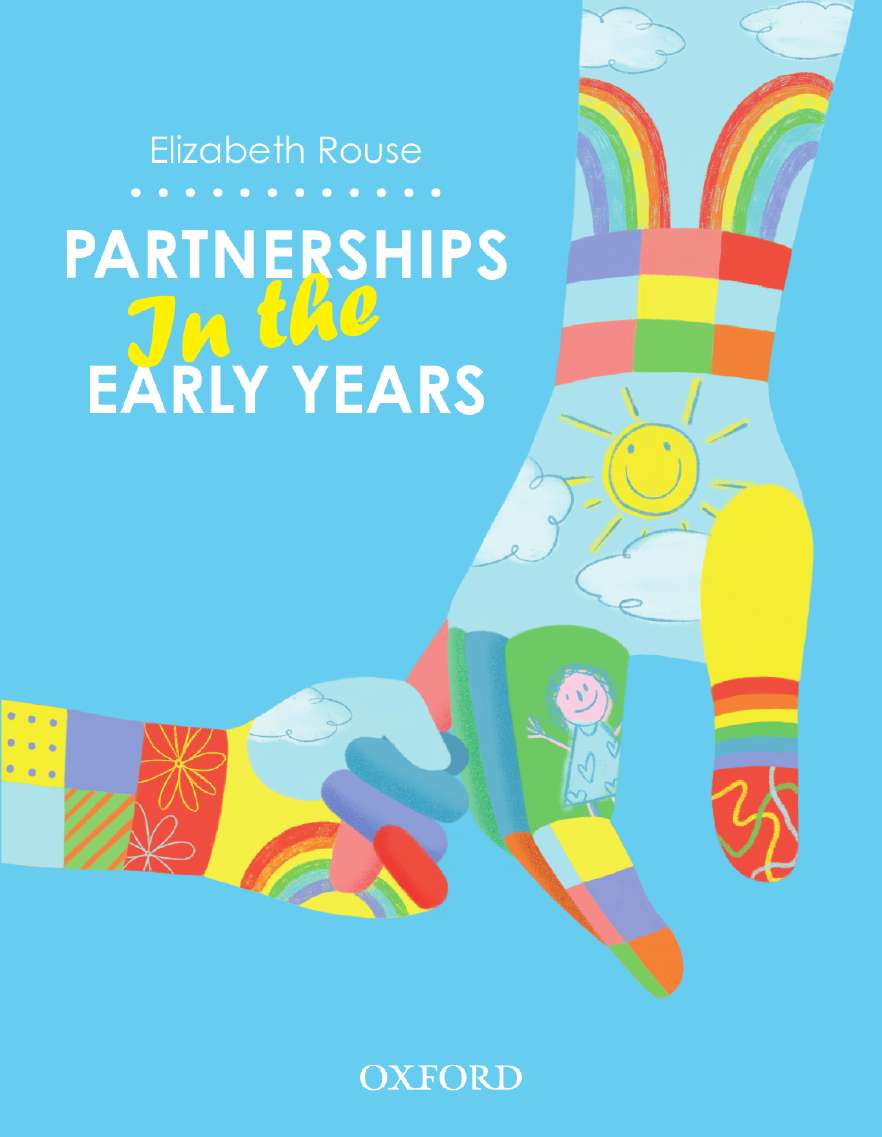 Partnerships in the Early Years
| | |
| --- | --- |
| ISBN: | 9780190306823 |
| Binding: | Paperback |
| Published: | 24 Sep 2019 |
| Availability: | 23 |
| Series: | |
$89.95 AUD
$102.99 NZD
Add To Cart
Other options: Ebook $79.95 AUD $91.99 NZD Ebook Rental $44.95 AUD $51.99 NZD
Request an inspection copy
Description
Discover how to build meaningful connections and effectively support families

Partnerships in the Early Years explores the connections that early years educators build with families and communities in the context of supporting children's learning. It aims to provide pre-service teachers and early years educators with an understanding of the theories of partnerships and relationships, and equip them with the practical skills and strategies they need to build effective and meaningful partnerships.

This text supports developing reciprocal understanding between educators and families, and recognising the diversity of contexts that impact families and communities. It aims to build commitment to creating responsive, collaborative and trusting relationships with children, families, colleagues and the community; while also providing an opportunity to engage further with new ideas and perspectives for taking this practice forward.

KEY FEATURES
Chapter Focusses are outlined at the beginning of each chapter as a signpost for what content will be covered
Case Studies at the start of each chapter give examples of different types of partnerships and provide a lens through which to explore and reflect on the concepts presented
Important points are highlighted throughout the text as quotes providing a visual cue and descriptive summary
Reflective Questions at the end of each chapter assist students in digesting the content and allow for reflection on any assumptions. These questions are also useful for tutorials or group work exercises.
Contents
Chapter 1 Partnerships in the Early Years policy context
Chapter 2 What is a partnership?
Chapter 3 Exploring relationships using systems theory
Chapter 4 What makes a family?
Chapter 5 Participatory practice - engaging parents as mutual decision makers
Chapter 6 Partnerships with the community - building connections for families
Chapter 7 Partnerships in infant and toddler programs
Chapter 8 Developing partnerships for additional supports or services
Chapter 9 Family and community partnerships in school transition
Chapter 10 Effective partnerships to support children and families
Chapter 11 Partnerships within and across early years teams
Chapter 12 Exploring partnerships through reflective practice

Authors
Elizabeth Rouse – Senior Lecturer in Education, Deakin University.
Request an inspection copy