Teaching and Learning Primary English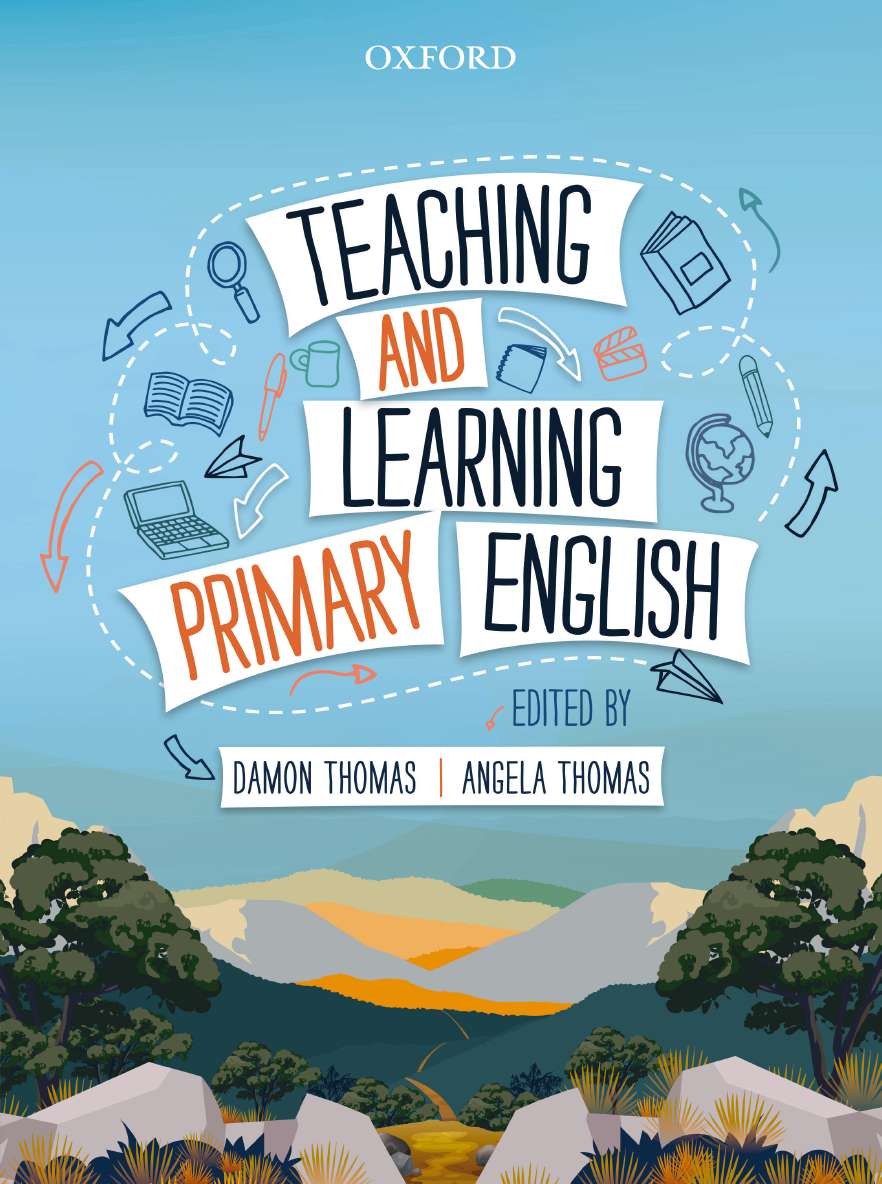 Teaching and Learning Primary English
| | |
| --- | --- |
| ISBN: | 9780190325725 |
| Binding: | Paperback |
| Published: | 1 Nov 2021 |
| Availability: | 999 |
| Series: | |
$87.95 AUD
$100.99 NZD
Add To Cart
Other options: Ebook $79.95 AUD $91.99 NZD Ebook Rental $44.95 AUD $51.99 NZD
Request an inspection copy
Description
Equip your students with the knowledge and skills to teach English well.
Teaching English well is important for every primary school teacher, but it can also seem overwhelming—and for good reason. The amount of English content that must be taught throughout primary school is considerable. Speaking, listening, reading, writing, viewing, and creating are social practices that rely on highly complex cognitive processes, require specialised knowledge about the English language, and an understanding of how children develop literacy skills to use English for different communicative purposes.
Teaching and Learning Primary English is written for initial teacher education (ITE) students and practising primary school teachers. It addresses the complexities of English teaching and aims to build deep understandings of the most important aspects of primary English education. It will assist ITE students and practising teachers navigate the often complicated, crowded, and interconnected landscape of English education.

KEY FEATURES
Aligns to the three strands of the Australian Curriculum: English — language, literacy, and literature.
The pedagogical model of explicit instruction underpins this text, giving pre-service teachers the confidence to teach in a direct and structured way.
Each chapter provides the who, what, when, where, how, and why of primary English teaching.
Chapters begin by explaining key theoretical ideas related to the teaching of reading, writing, and children's literature, providing a strong understanding of the main elements of English education.
Evidence-based teaching and assessment approaches demonstrate how to translate theory into practice.
Example lesson overviews, suggested children's literature, and planning templates support ITE students transition to teaching English in the classroom.
Contents
1. Welcome to Teaching and Learning Primary English

Part 1 Region: Reading
2. An Overview of Reading Instruction
Damon Thomas
3. Oral Language
Pauline Jones and Damon Thomas
4. Phonological Awareness
Deslea Konza
5. Phonics
Rhona Stainthorp
6. Comprehension
Alison Davis and Damon Thomas
7. Vocabulary
William Rupley, Timothy Rasinski and Camille Blachowicz
8. Fluency
Timothy Rasinski and Chase Young
9. Teaching Children with Reading Difficulties
Karyn Carson
The Essential Elements of Reading
Part 2 Region: Writing
10. An Overview of Writing Instruction
Damon Thomas and Sally Humphrey
11. Grammar
Sally Humphrey and Damon Thomas
12. Punctuation, Sentence Structure and Paragraphing
Janet Scull and Marian Nicolazzo
13. Written Genres
Sally Humphrey and Damon Thomas
14. Writing Creatively
Liz Chamberlain and Angela Thomas
15. Spelling
Anne Bayetto
16. Handwriting and Keyboarding
Noella M. Mackenzie
The Essential Elements of Writing
Part 3 Region: Children's Literature
17. An Overview of Children's Literature
Angela Thomas and Judith Ridge
18. Features and Genres of Children's Literature
Judith Ridge and Angela Thomas
19. Picturebooks
Frank Serafini and Angela Thomas
20. Poetry
Alyson Simpson and Bill Spence
21. Multimodality and Children's Literature
Angela Thomas
22. Literature as Performance
Robyn Ewing, Joanna Erskine and Angela Thomas
23. Multicultural Literature
Kylie Bradfield
24. Critical Literacies
Lisa van Leent, Lynn Downes, Jennifer Alford, Angela Thomas and Nita Novianti
25. Planning and Programming for Primary English Teaching
Louise Ockerby, Grace Evorall, Mel Biffin, Prue Sturgess and Damon Thomas
Authors
Damon Thomas is a Senior Lecturer at the School of Education at the University of Tasmania.
Angela Thomas is a Senior Lecturer at the School of Education at the University of Tasmania.
Damon Thomas Senior Lecturer, University of Tasmania Angela Thomas Senior Lecturer, University of Tasmania
Lecturer Resources
The following resources are available for lecturers who prescribe Teaching and Learning Primary English for their course:
An image bank of figures and images used in the text.
Lesson plans to support you develop your classes.
For more information about these resources please contact your Oxford Learning Resource Consultant.
Sample Pages
Request an inspection copy