Powers of Curriculum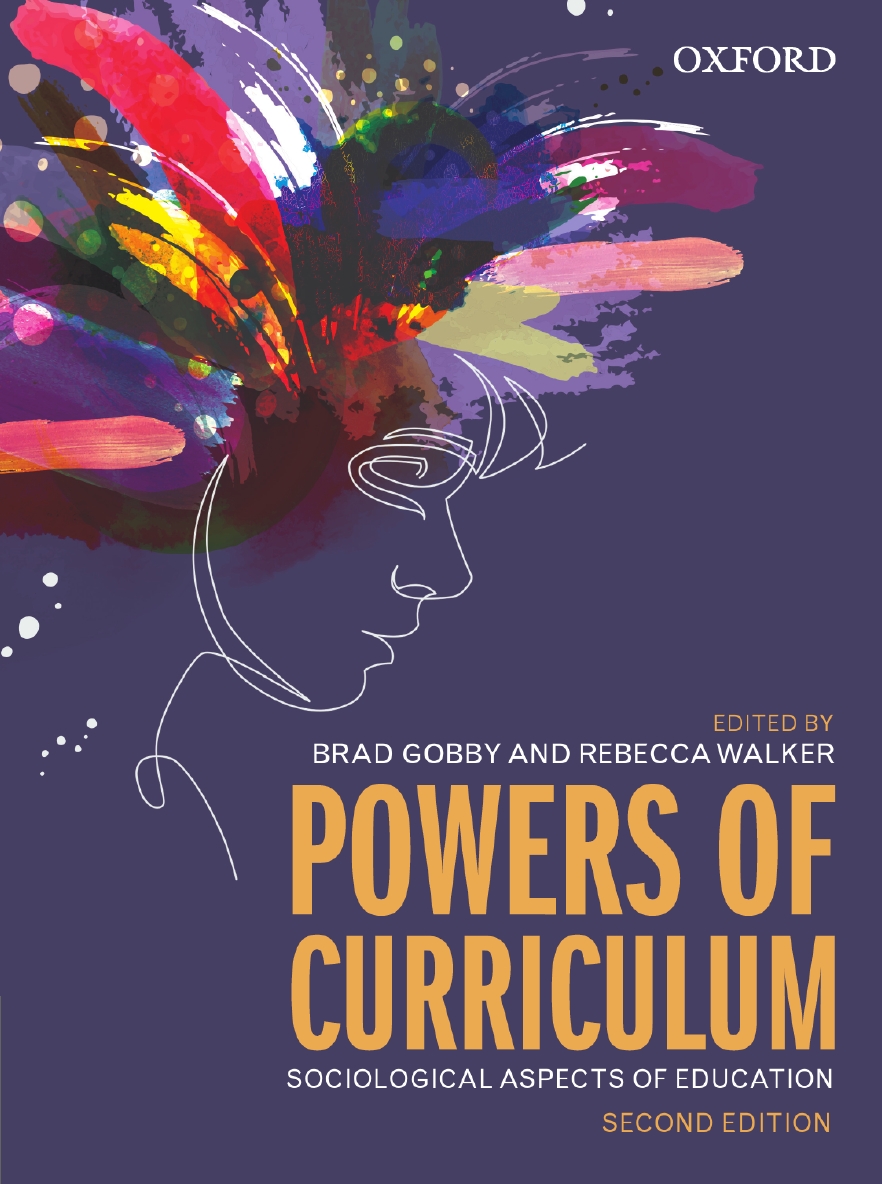 Powers of Curriculum
| | |
| --- | --- |
| ISBN: | 9780190333843 |
| Binding: | Paperback |
| Published: | 16 May 2022 |
| Availability: | 377 |
| Series: | |
$94.95 AUD
$108.99 NZD
Add To Cart
Other options: Ebook $84.95 AUD $97.99 NZD Ebook Rental $46.95 AUD $53.99 NZD
Request an inspection copy
Description
Transform education by creating engaging and socially just learning experiences.
Meeting the needs of today's learners and society requires us to transform education. That is the purpose of Powers of Curriculum.
Powers of Curriculum challenges pre-service educators in the early childhood, primary and secondary phases of education to transform educational thinking and practices. It equips you with leading-edge sociological research, concepts and perspectives to critically examine the historical, social, cultural and political forces that shape the curriculum, learner experiences, and education systems.
This new edition includes updated coverage of the Alice Springs (Mparntwe) Education Declaration and responds to recent world events and educational developments with references to the climate crisis, the COVID-19 pandemic and the datafication of education. It aims to support you in rising to the challenge of educating young people in systems of education that need transformation.
Updated content reflects the most recent research, policy and theoretical developments.
Revised Ask Yourself questions provoke reflection on personal beliefs, assumptions and experiences.
Updated Theory in Action features encourage you to apply the concepts and ideas learnt to educational contexts.
Revised end of chapter questions, activities and resources promote critical thinking and further engagement with the topics covered.
Contents
PART I: INTRODUCING CURRICULUM
Chapter 1: What is Curriculum?
Chapter 2: Using Theory to Think Critically about Education
Chapter 3: A History of Schooling and the Making of Children
Chapter 4: Exploring and Embracing Learner Diversity through a Sociological Lens
Chapter 5: Educators' Philosophies: Encountering and Weaving Images
PART II: UNPACKING CURRICULUM ISSUES
Chapter 6: Neoliberalism, Education and Curriculum
Chapter 7: The Education System and Social Class: A Shifting Relationship
Chapter 8: The Trap of Binary Thinking: Problematising Gender and Social Disadvantage
Chapter 9: Understanding the Techniques of Colonialism: Indigenous Educational Justice
Chapter 10: Rethinking Australia's Cultural Diversity
Chapter 11: Psychology, Psychiatry and Neuroscience in Education
Chapter 12: Child and Youth Identity Formation: Consumerism and Popular Culture
PART III: CREATING AND ENACTING CURRICULUM
Chapter 13: Critically Reflective Practice: What Is It and Why Is It Needed Now?
Chapter 14: The Virtual Schoolbag and Pedagogies of Engagement
Chapter 15: Environment as Curriculum
Chapter 16: Digital Technologies, Schooling and Children's Rights
Chapter 17: Datafication and Assessment
Chapter 18: Planning the Curriculum
Authors
EDITORS:
Brad Gobby is a Senior Lecturer in the School of Education at Curtin University.
Associate Professor Rebecca Walker teaches in the School of Education at Curtin University.
CHAPTER AUTHORS:
Tiffani Apps
Lilly Brown
Madeleine Dobson
Barry Down
Stefania Giamminuti
Brad Gobby
Christine Gowlett
Saul Karnovsky
Amanda Keddie
Kelli McGraw
Glenda McGregor
Jane Merewether
Zsuzsa Millei
Martin Mills
Richard Niesche
Jane Pearce
Eva Bendix Petersen
Sophie Rudolph
Glenn C. Savage
Rebecca Walker
Joel Windle
Lecturer Resources
The following resources are available for lecturers who prescribe Powers of Curriculum for their course:
Instructor's Resource Manual includes key points and activities to help lecturers lead effective tutorial discussions.
For more information about these resources please contact your Oxford Learning Resource Consultant.
Sample Pages
Request an inspection copy