Teaching Language in Context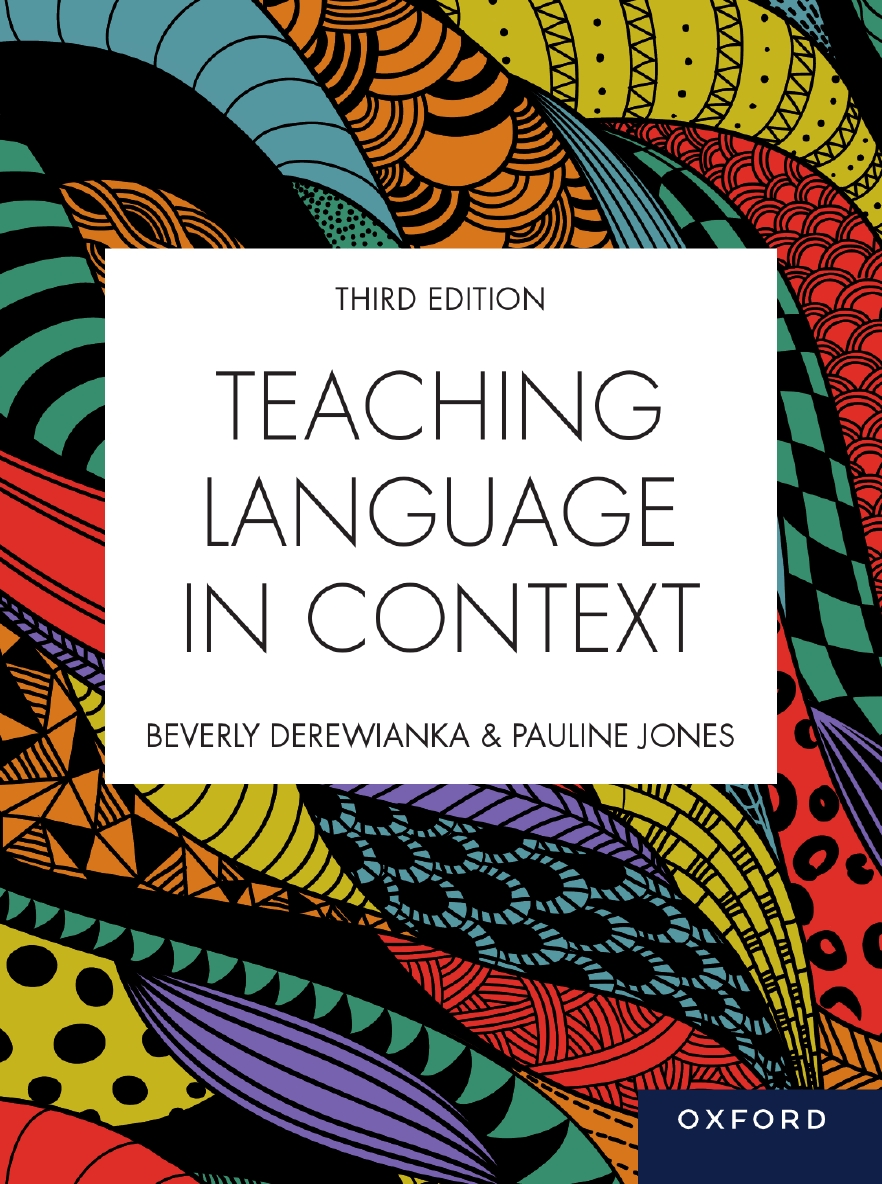 Teaching Language in Context
| | |
| --- | --- |
| ISBN: | 9780190333874 |
| Binding: | Paperback |
| Published: | 10 Oct 2022 |
| Availability: | 0 |
| Series: | |
$84.95 AUD
$97.99 NZD
Add To Cart
Other options: Ebook $75.95 AUD $87.99 NZD Ebook Rental $42.95 AUD $48.99 NZD
Request an inspection copy
Description
Strengthen your teaching skills to help children develop their essential literacy abilities.
Language is at the heart of what we do, how we live and the ways we learn. Teaching Language in Context explores how an explicit understanding of how language works can help you make informed choices in your teaching. Written by leading Australian experts in a functional approach to literacy, it equips you with the knowledge to refine your own literacy capacities and develop the skills and strategies you need to support your students in meeting the challenges of learning to critically read and compose texts.
The third edition includes essential updates and revisions focused on recent developments in research and teaching. New content explores the use of language for responding, poetry in teaching language, and the use of imagery to explain different forms of multi-modal texts across various curriculum areas. With the inclusion of 'Think about it' and 'Have a go!' activities to help you reflect on your learning and familiarise yourself with language features, Teaching Language in Context will strengthen your language skills for the evolving learning space.
A new chapter exploring poetry in teaching language, an area that can typically be quite challenging to teach.
All chapters have been extensively revised and updated with new examples and comprehensive content covering recent developments and relevant theory.
The text is focused on practical use of theory, providing suggestions for lesson plans and how you can make the most of your teaching.
Designed as an invaluable resource for you to use throughout your study and in your professional life.
Contents
PART 1: LANGUAGE AND LEARNING
1. A functional model of language
2. The functions of language
3. Introduction to a teaching-learning cycle
PART 2: LEARNING ABOUT LANGUAGE
4. Language for appreciating and creating story worlds
5. Language for recounting what happened
6. Language for responding
7. Language for observing and describing the world
8. Language explaining how and why
9. Language for persuading others
10. Language for inquiring
11. Poetry: playing with language
Authors
Beverly Derewianka is a Professorial Fellow for the School of Education at the University of Wollongong.
Pauline Jones is an Associate Professor for Language in Education at the University of Wollongong.
Lecturer Resources
The following resources are available for lecturers who prescribe this text for their course:
An Instructor's Resource Manual with extra activities and notes for lecturers, extending the Have a Go and In the Classroom activities.
Test bank including sets of multiple-choice questions for students to complete.
Image bank including all imagery and visual assets from within the book for use in class.
Sample Pages
Request an inspection copy