Grammar Matters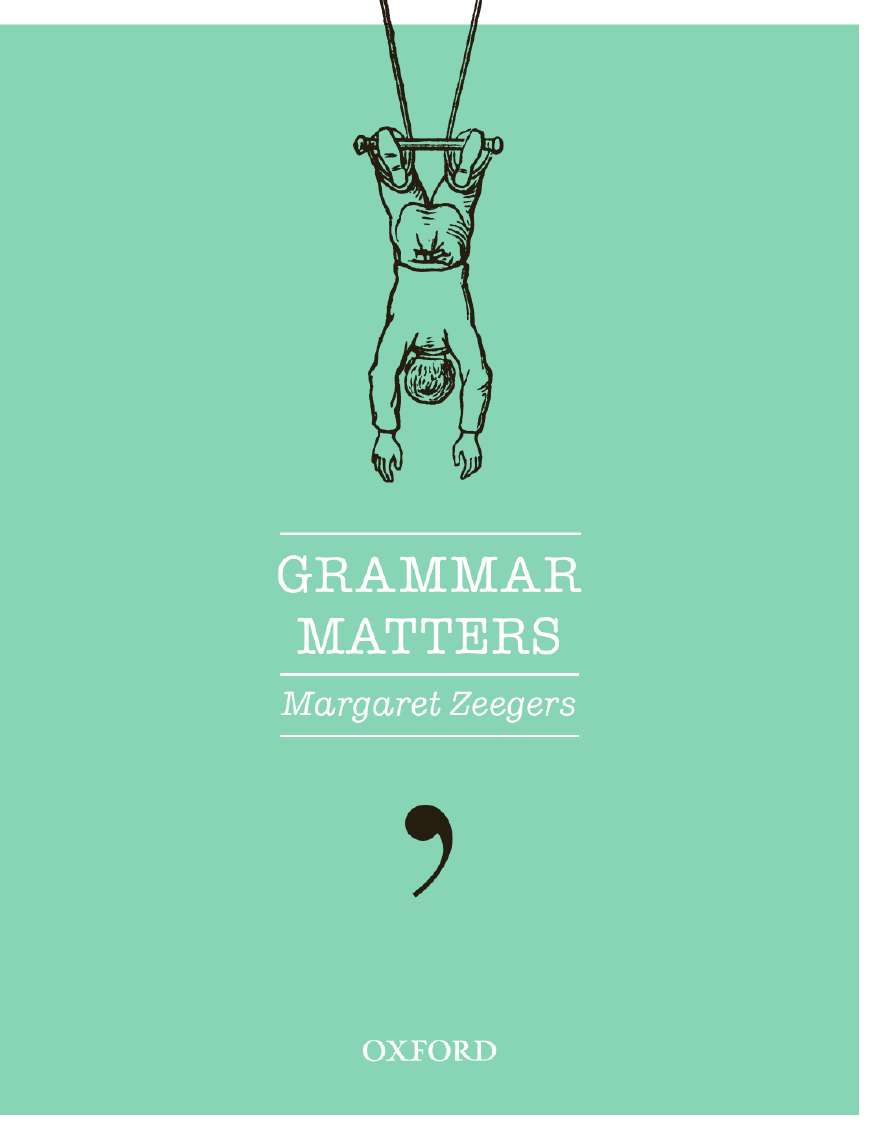 Grammar Matters
| | |
| --- | --- |
| ISBN: | 9780195523096 |
| Binding: | Paperback |
| Published: | 20 Nov 2013 |
| Availability: | 0 |
| Series: | |
$44.95 AUD
$50.99 NZD
Add To Cart
Other options: Ebook $39.95 AUD $46.99 NZD
Request an inspection copy
Description
Grammar Matters introduces pre-service teachers to the foundations of grammar. Designed to develop knowledge gradually and build confidence, each chapter covers key concepts in straightforward yet accessible style, allowing readers to master an aspect of grammar or punctuation before building on this with the next topic.
Grammar Matters provides solid coverage of the parts of speech, phrases, clauses and punctuation, and equips pre-service teachers with a range of skills and strategies to apply to their own writing and future classroom teaching.
Key features
Written specifically for teacher education students, to engage them in teaching and learning grammar.
'Try it' practical exercises and revision questions to test readers' knowledge and progress of key concepts.
'Hot Tips' offer handy grammar hints and 'In context' focuses on grammatical issues that many students struggle with.
Contents
Part 1: Parts of Speech and Rules of Grammar
1. The Noun
2. The Pronoun
3. The Apostrophe: Not a Part of Speech
4. The Preposition
5. The Adjective
6. The Article
7. The Connective
8. The Interjection
9. The Verb
10. The Adverb
End of Part 1 revision section
Part 2: Phrases, Clauses, Sentences and their Punctuation
11. Phrases, Clauses and Sentences
12. Types of Phrases and Clauses
13. Punctuation
References and Further Reading
Authors
Margaret Zeegers: Associate Professor, School of Education and Arts, University of Ballarat
Sample Pages
Request an inspection copy