Australian Literature for Young People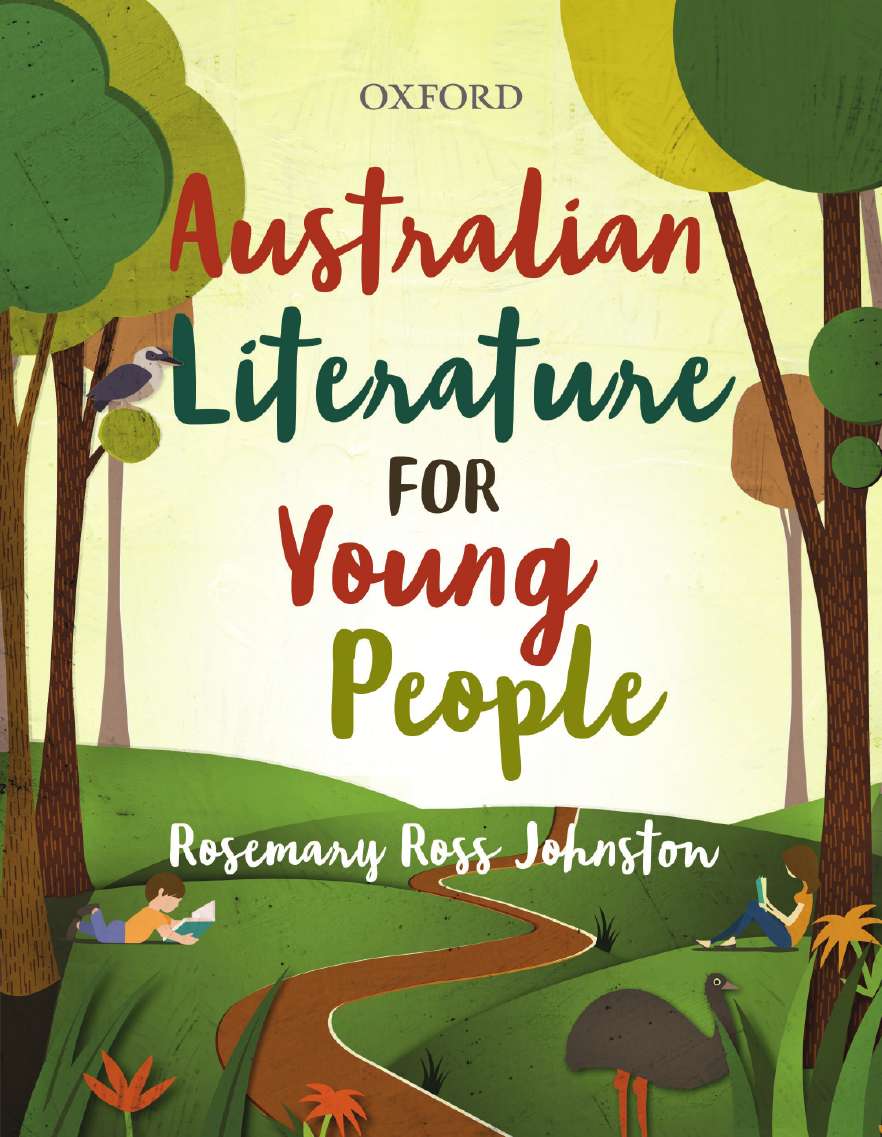 Australian Literature for Young People
| | |
| --- | --- |
| ISBN: | 9780195527902 |
| Binding: | Paperback |
| Published: | 3 Jul 2017 |
| Availability: | 93 |
| Series: | |
$82.95 AUD
$94.99 NZD
Add To Cart
Other options: Ebook $75.95 AUD $85.99 NZD Ebook Rental $42.95 AUD $49.99 NZD
Request an inspection copy
Description
We are living in a time of radical change, and ideas about teaching and learning are changing too: what knowledge do students need now and in the future, and how can we nourish this?
By encouraging a broader and deeper knowledge of this country, its history, people, art and literature, Australian Literature for Young People not only familiarises readers with landmarks in Australian literature but addresses key contemporary concerns such as the need to be creative and imaginative, to think across disciplines, and to communicate and collaborate.
Primary and secondary teachers, parents and pre-service education students will be inspired to explore Australia's distinctive literary heritage for themselves, and to embrace their very significant role in encouraging children in reading. Research discussed in this book shows that reading is important not only as the key to education but as part of health and wellbeing. Growing understandings of the structures and aesthetics of literature and deeper engagement with its rich ideas help young people become true global citizens.
Key features:
A comprehensive, research-based approach drawing on contemporary sources.
Engages with Australia's Indigenous heritage throughout, noting the contribution it makes and should make across the educational spectrum.
Makes reference to Western literary heritages and to those of other Asia-Pacific countries.
'Muse points' promote creativity and imagination by asking readers to engage with chapter content – and beyond.
Poetics chapter explores the characteristics of Australian literature.
Appropriate for senior school students, including those undertaking the International Baccalaureate.
Contents
1: Magic, Spels and Gramarye
2: The Twenty-First-Century Australian Context: Educating Rita-and Mehmet and Alinga and Chinh and
3: Creative, Organic Pedagogies and Deep Literacy
4: The Centrality of Story
5: Interrelationships: Language, Literacy, Literature
6: Narrative Patterns: Narrator, Plot, Characters, Setting and Themes
7: The World that Creates-and Recreates-the Text
8: Indigenous Storytelling
9: Romance and Realism and the Spaces Between: Fantasy and Fairytales, Contemporary and Historical Realism and Social Issues
10: The Picturebook Genre: Semiotics, Semantics and Style
11: Cross-curriculum: Australia and Asia-Sharing Stories and Global Citizenship
12: Towards a Poetics of Australian Children's Literature
Authors
Rosemary Ross Johnston is a Professor of Education and Culture at the University of Technology, Sydney
Request an inspection copy