The Grammar Handbook eBook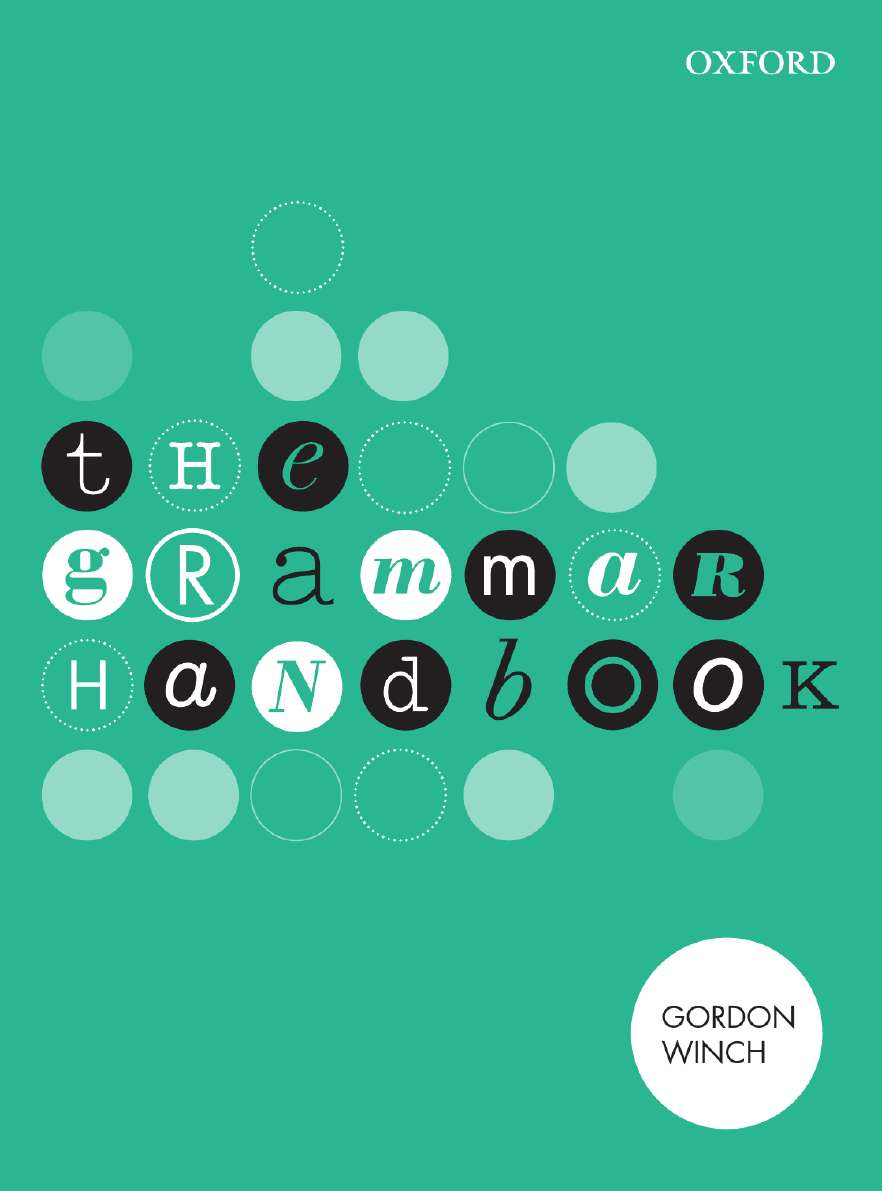 The Grammar Handbook eBook
| | |
| --- | --- |
| ISBN: | 9780195588453 |
| Binding: | Ebook |
| Published: | 7 Oct 2013 |
| Availability: | Available |
| Series: | |
$23.95 AUD
$26.99 NZD
Add To Cart
Add To Cart
Other options: Paperback $24.95 AUD $28.99 NZD
Request an inspection copy
Description
The Grammar Handbook is an essential reference for English grammar, punctuation and usage. It is ideal for undergraduate students seeking additional assistance with their grammar. The functional grammar section includes models of text types divided into literary text types and factual text types and grammar is introduced in a logical sequence so that students will understand the meaning of terms. The easy-to-use contents list and page tabs provide a handy reference to support any language activity from word, phrase and sentence level through to text level. This Handbook provides students the answers to everyday English usage questions.
Features
Includes sections on all levels of traditional grammar
Provides clear definitions and examples to show how language works
Demonstrates the function of grammar in a broad range of informative, imaginative and persuasive text types
The user-friendly index allows students to dip in and out to support any language activity.
Contents
Introduction
Word Level: The Parts of Speech
Nouns
Pronouns
Adjectives
Verbs
Adverbs
Prepositions
Conjunctions
Articles
Interjections
Parsing
Group, Phrase, Clause and Sentence Levels
Groups
Phrases
Clauses
Sentences
Punctuation
Text Level
Text Level
Structure
Text Types/Genres
Literary Texts
Factual Texts
Persuasive Texts
Correct Usage
Confused Words
Homonyms
Making Sense
Figurative Language
The Affix
Origins of Words
Authors
Gordon Winch: Author and educational consultant. Previously Head of the Department of English at Kuring-gai College of Advanced Education, now the Lindfield campus of the University of Technology Sydney
Sample Pages
Read a sample from The Grammar Handbook
Request an inspection copy