Teaching with Technologies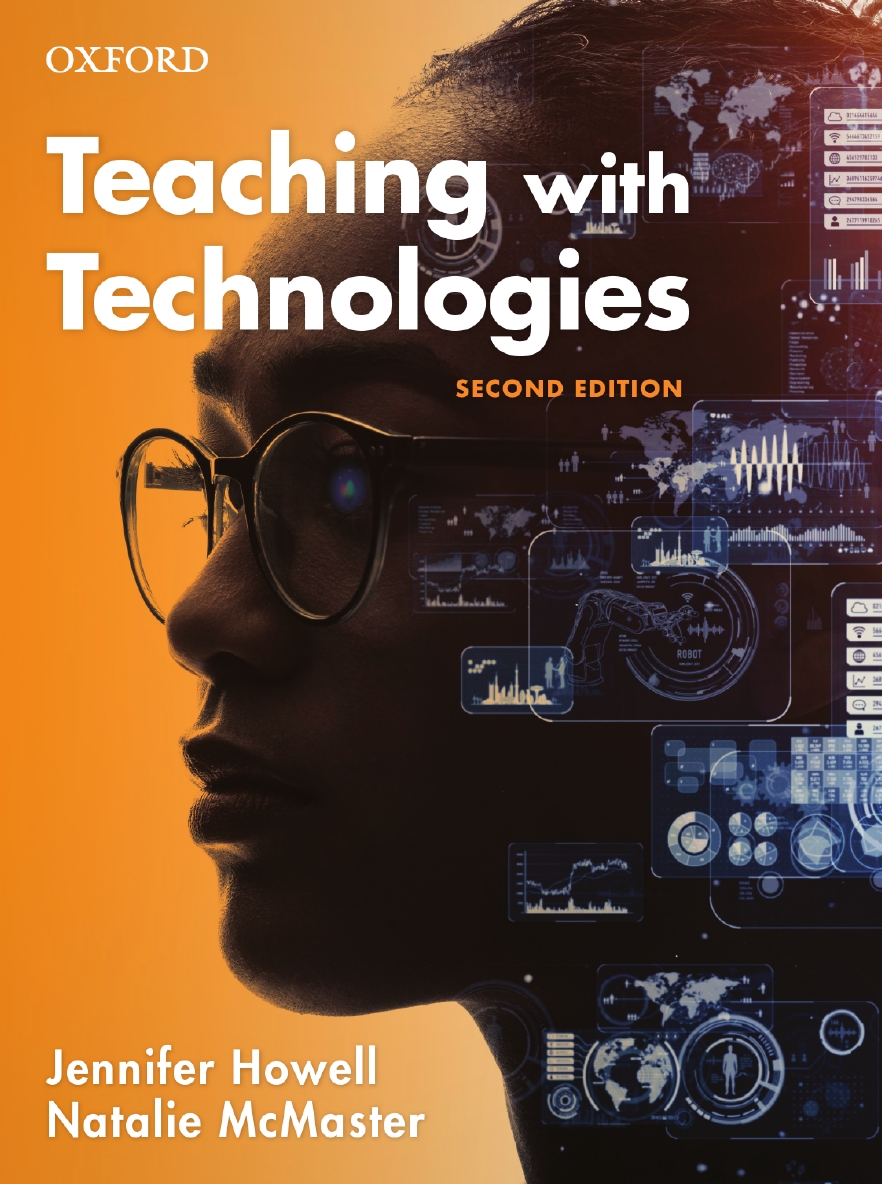 Teaching with Technologies
| | |
| --- | --- |
| ISBN: | 9780195598391 |
| Binding: | Paperback |
| Published: | 8 Mar 2022 |
| Availability: | 903 |
| Series: | |
$79.95 AUD
$91.99 NZD
Add To Cart
Other options: Ebook $71.95 AUD $81.99 NZD Ebook Rental $39.95 AUD $45.99 NZD
Request an inspection copy
Description
Enhance teaching across all three phases of learning with an effective digital pedagogy.
Classrooms in Australia have undergone a dramatic change. The increase in the amount of technology present in our classrooms and the growth in students' levels of digital fluency means educators need to equip themselves with the necessary skills to teach in a digital age. The need to have a digital pedagogy – the ability to select technologies that will enhance teaching and learning – is more important than ever before.
This book provides pre-service teachers and educators with a framework to implement a digital pedagogy best suited to the phase of learning they are teaching in – early years, primary or secondary. It equips them with the ability to select technology that will ensure their learning outcomes are met and gives them the knowledge and skills to develop your own digital pedagogy.
NEW TO THIS EDITION
Updated to reflect changes in technology including a stronger focus on online technologies.
Addresses the knowledge and skills required to support the integration of technologies across the Australian Curriculum.
Provides more on blended learning, adaptive technology and flipped classroom models.
Covers the important themes of critical digital pedagogy, digital citizenship and online safety issues.
New case studies and questions on topics such as the impact of the pandemic and remote learning encourage critical reflection on how to best use technology to facilitate teaching and learning.
Contents
PART 1: DIGITAL PEDAGOGIES
1. What Is a Digital Pedagogy and Why Do We Need It?
2. Theoretical Underpinnings
3. Policy and Trends: Preparing Lifelong Learners
4. Digital Expectancy: It's All about Behaviour
PART 2: CREATIVE TECHNOLOGIES AND LEARNING
5. The Role of Technology in Emerging Literacy and Numeracy
6. Creative Technologies and Play
7. Developing a Digital Pedagogy in the Early Years (Foundation to Year 3)
8. Developing a Digital Pedagogy in Years 4–10
PART 3: DEVELOPING DIGITALLY FLUENT LEARNERS
9. Developing Digital Fluency in Educators
10. Developing Digitally Fluent Learners in Primary Schooling
11. Developing Digitally Fluent Learners in Secondary Schooling
PART 4: DIGITAL TECHNOLOGIES
12. Understanding the Digital Technologies Curriculum
13. Emerging Technologies for the Classroom
Authors
Jennifer Howell is Professor and Associate Deputy Vice Chancellor (Learning and Teaching) at Curtin University.
Natalie McMaster is Lecturer in the School of Education at the University of the Sunshine Coast.
Lecturer Resources
The following resources are available for lecturers who prescribe Teaching with Technologies, second edition, for their course:
An Instructor's Resource Manual containing the full list of weblinks by chapter, arranged by topic
The glossary as flashcards
For more information about these resources please contact your Oxford Learning Resource Consultant.
Sample Pages
Request an inspection copy