Health Professionals and Indigenous Health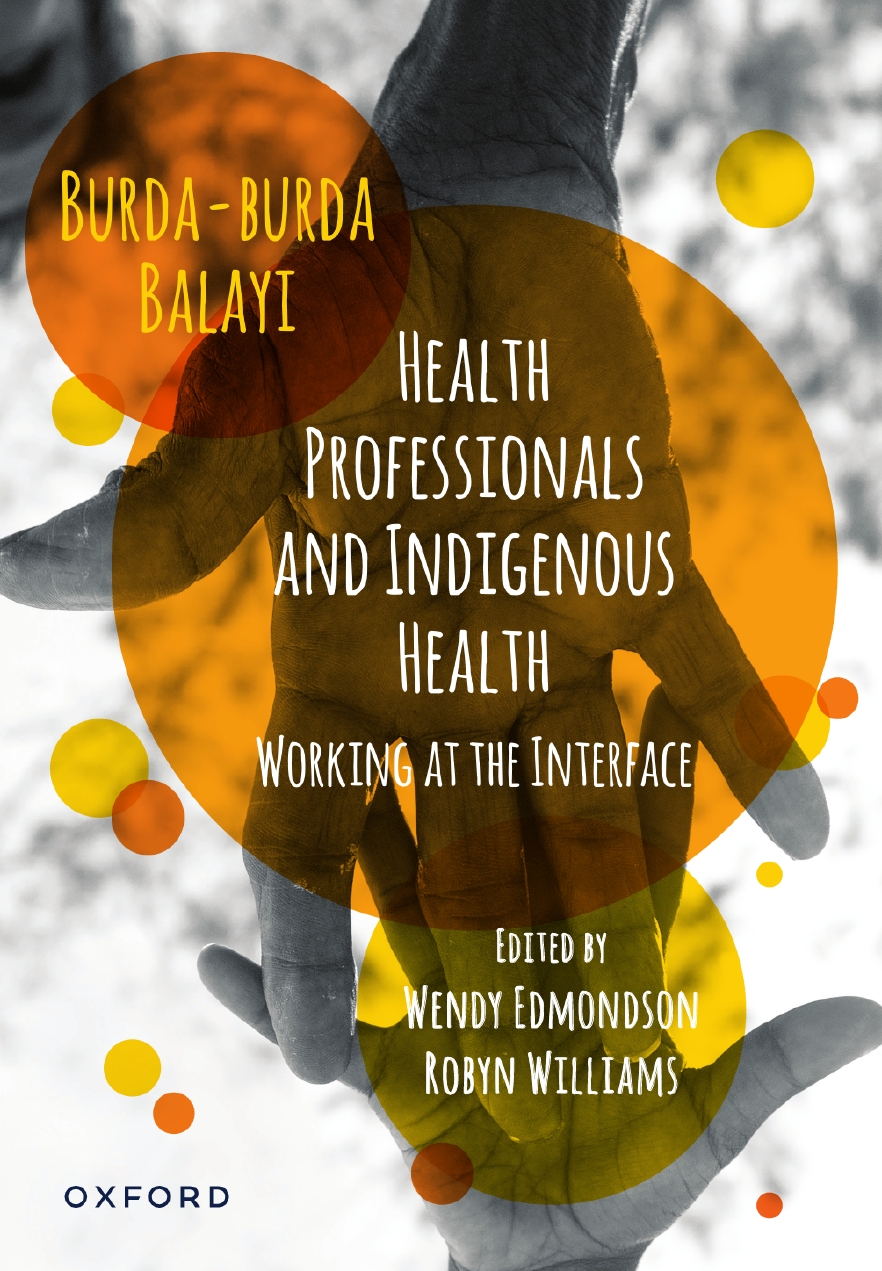 Health Professionals and Indigenous Health
| | |
| --- | --- |
| ISBN: | 9780190327194 |
| Binding: | Paperback |
| Published: | 16 May 2022 |
| Availability: | 586 |
| Series: | |
$79.95 AUD
$91.99 NZD
Add To Cart
Other options: Ebook $71.95 AUD $82.99 NZD Ebook Rental $39.95 AUD $45.99 NZD
Request an inspection copy
Description
Indigenous voices and perspectives on how to provide positive outcomes in Aboriginal and Torres Strait Islander healthcare.
Burda-burda Balayi Health Professionals and Indigenous Health: Working at the Interface presents a strengths-based focus to help students and practitioners build their understanding of self and others in professional practice to ensure better health outcomes for Aboriginal and Torres Strait Islander peoples. The text includes Indigenous and non-Indigenous contexts of history, society and culture, and topics include cultural safety, truth telling, colonialism and shared futures.
This book critically examines dominant Western health frameworks that essentialises Aboriginal and Torres Strait Islander cultures and health. By providing historical and social context and covering issues affecting public health policy and primary health practice, it aims to diminish conscious bias and racism.
With a strong emphasis on research-based Indigenous voices and perspectives, this book provides a culturally safe framework for you to understand the importance of treating Aboriginal and Torres Strait Islander peoples effectively and the knowledge needed to do so.
Contents
Culture and Identity: Building Intercultural Respect
Lorraine Muller, Heather Burton and Samantha Ludwig
Settler Colonialism: Black Armband or White Blindfold?
Wendy Edmondson
Cultural Safety Frameworks: Principles into Practice
Robyn Williams
Becoming Culturally Capable—from Student to Practitioner
David Paul and Andrea McKivett
Understanding Indigenous Health and Wellbeing: Policy and Data Sovereignty
Tanya Schramm and Maggie Walter
Beyond Vital Signs: The Social Determinants of Indigenous Health
Wendy Edmondson, Summer May Finlay, David Cooper and Robyn Williams
Social and Emotional Wellbeing and Health from Trauma
Pat Dudgeon, Kate Derry, Monique Platell, Graham Gee and Helen Milroy
Transformative Learning in Aboriginal and Torres Strait Islander health
Wendy Edmondson
Truth-telling: Decolonisation is Crucial to Ending First Nations Deaths in Custody and Other Preventable Death
Juanita Sherwood with Olivia Nigro
Authors
Wendy Edmondson, PhDc, was formerly an Associate Professor in Indigenous health, and CEO of three Aboriginal community-controlled health services across Australia. She is from the Wattandee and Badimia Aboriginal language groups from the mid-west of Western Australia. With education and management qualifications, she has devoted her entire career of 43 years to the service of Indigenous communities, holding a variety of roles including educator, researcher, manager and board member.
Dr Robyn Williams is a non-Indigenous woman and an Honorary Research Fellow at Charles Darwin University and Menzies School of Health Research. She has nursing and education qualifications and has over 40 years' experience working with Indigenous peoples.
Lecturer Resources
The following resources are available for lecturers who prescribe Health Professionals and Indigenous Health for their course:
An Instructor's Resource Manual provides guidance on how to facilitate critical reflection on topics such as Aboriginal and Torres Strait Islander peoples' culture and history, the impact on the colonisation of Australia, and social determinants of Aboriginal and Torres Strait Islander health.
Suggestions for further reading, other resources, and additional critical reflection questions and exercises to assist tutorials
Request an inspection copy