Australian Constitutional Law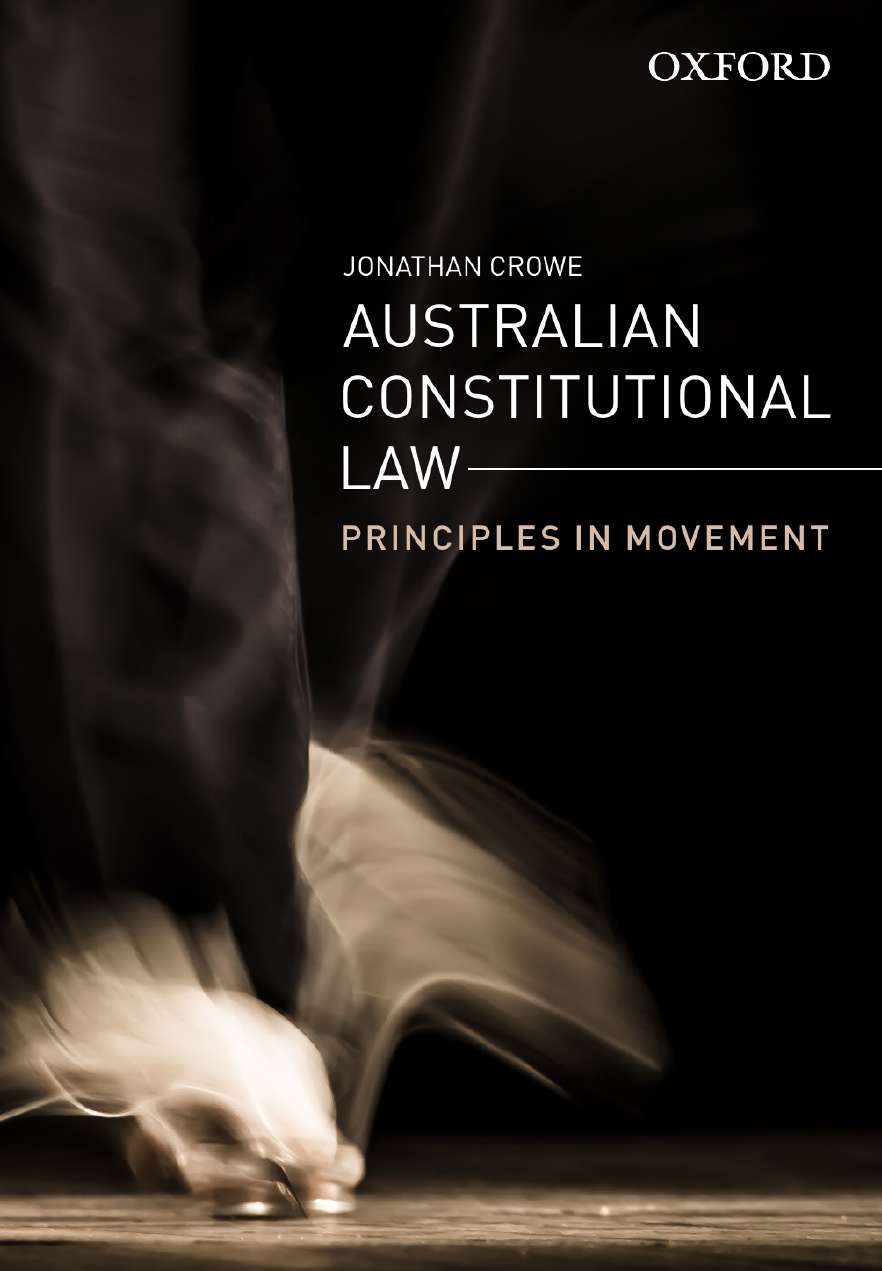 Australian Constitutional Law
| | |
| --- | --- |
| ISBN: | 9780190311414 |
| Binding: | Paperback |
| Published: | 26 Apr 2022 |
| Availability: | 962 |
| Series: | |
$120.00 AUD
$137.99 NZD
Add To Cart
Other options: Ebook $107.95 AUD $123.99 NZD Ebook Rental $59.95 AUD $68.99 NZD
Request an inspection copy
Description
An accessible introduction to the fundamental principles of Australian constitutional law.
Australian Constitutional Law introduces the core areas of Australian constitutional law in a logical and intuitive way. It follows a thematic and historical approach, utilising the idea of constitutional movement to enable you to see where and how the law was formed, how the law has reached its current state and where it might go in the future.
Concise yet comprehensive, this is an accessible and engaging text. It features a unique pedagogical approach to support your learning and place the law in the context of constitutional values and historical trends.
The principles of constitutional law are explained within the context of constitutional values and history, providing a scaffolded approach to learning.
A deeper understanding of the topic is encouraged through the innovative narrative theme of constitutional movement.
Cases embedded throughout the text provide examples of how to apply the theory in practice, making difficult concepts easier to understand.
Contents
1. Constitutional Law in Movement
2. Representative Government
3. Interpreting Legislative Powers
4. Economic Powers of the Commonwealth
5. International Powers of the Commonwealth
6. Executive Power and Responsible Government
7. Federalism and Governance
8. Judicial Power of the Commonwealth
9. Judicial Power in the States
10. Express Constitutional Rights
11. Implied Constitutional Rights
12. Constitutional Change
Authors
Professor Jonathan Crowe is Associate Dean (Research) in the Faculty of Law at Bond University.
Lecturer Resources
The following resources are available for lecturers who prescribe Australian Constitutional Law for their course:
Instructor's Resource Manual with discussion questions and suggested solutions to either use in tutorials or set as homework.
For more information about these resources please contact your Oxford Learning Resource Consultant.
Request an inspection copy