Competition Law & Policy eBook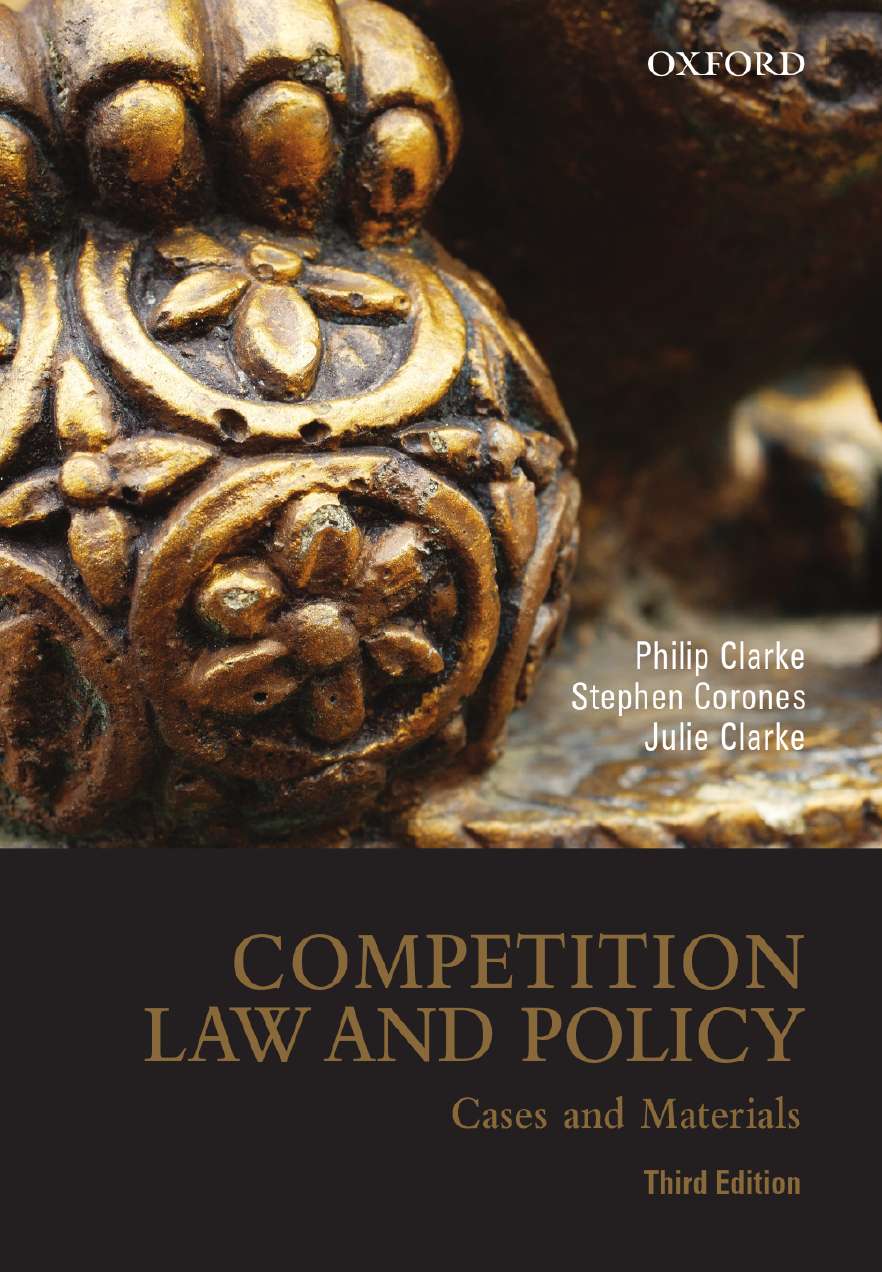 Competition Law & Policy eBook
| | |
| --- | --- |
| ISBN: | 9780195518887 |
| Binding: | Ebook |
| Published: | 1 Feb 2012 |
| Availability: | Available |
| Series: | |
$168.95 AUD
$193.99 NZD
Add To Cart
Add To Cart
Request an inspection copy
Description
Competition Law and Policy outlines and evaluates Australian competition law and its policy rationale. This fully revised third edition draws together a comprehensive collection of material, providing an excellent and up-to-date guide to Australian competition law and current proposals for change.

The book begins with an overview of Australia's competition policies and goals and of the evolution of its common law. The text then systematically discusses the principle forms of anti-competitive conduct engaged in by firms. Finally, it looks at the uniquely Australian concepts of authorisation and access and the sanctions imposed for breaches of competition law.

NEW TO THIS EDITION
Updated with latest legislative changes including the Competition and Consumer Act 2010
New chapter 6 discusses the introduction of the new cartel law and their provision for criminal sanctions
References international competition law, including the Treaty of Lisbon, encouraging a global perspective
Questions throughout each chapter aid readers' understanding.
Contents
The Evolution of Australian Competition Law
Restraint of Trade
Australian Competition Law in Outline
The Goals of Competition Law
Economic Concepts and Definitions
Cartel Conduct
Primary Boycotts
Anti-competitive Agreements
Misuse of Market Power and Below Cost Pricing
Exclusive Dealing
Resale Price Maintenance
Mergers
Authorisation and Notification
Public Enforcement by the ACCC and CDPP
Private Enforcement
Access to Declared Services
Authors
Philip Clarke has recently retired from his position as Deputy Vice-Chancellor (Academic) at the School of Law, Deakin University.
Stephen Corones is a Professor at the School of Law, Queensland University of Technology.
Julie Clarke is a Senior Lecturer at the School of Law, Deakin University.
Request an inspection copy