Corporations Law Guidebook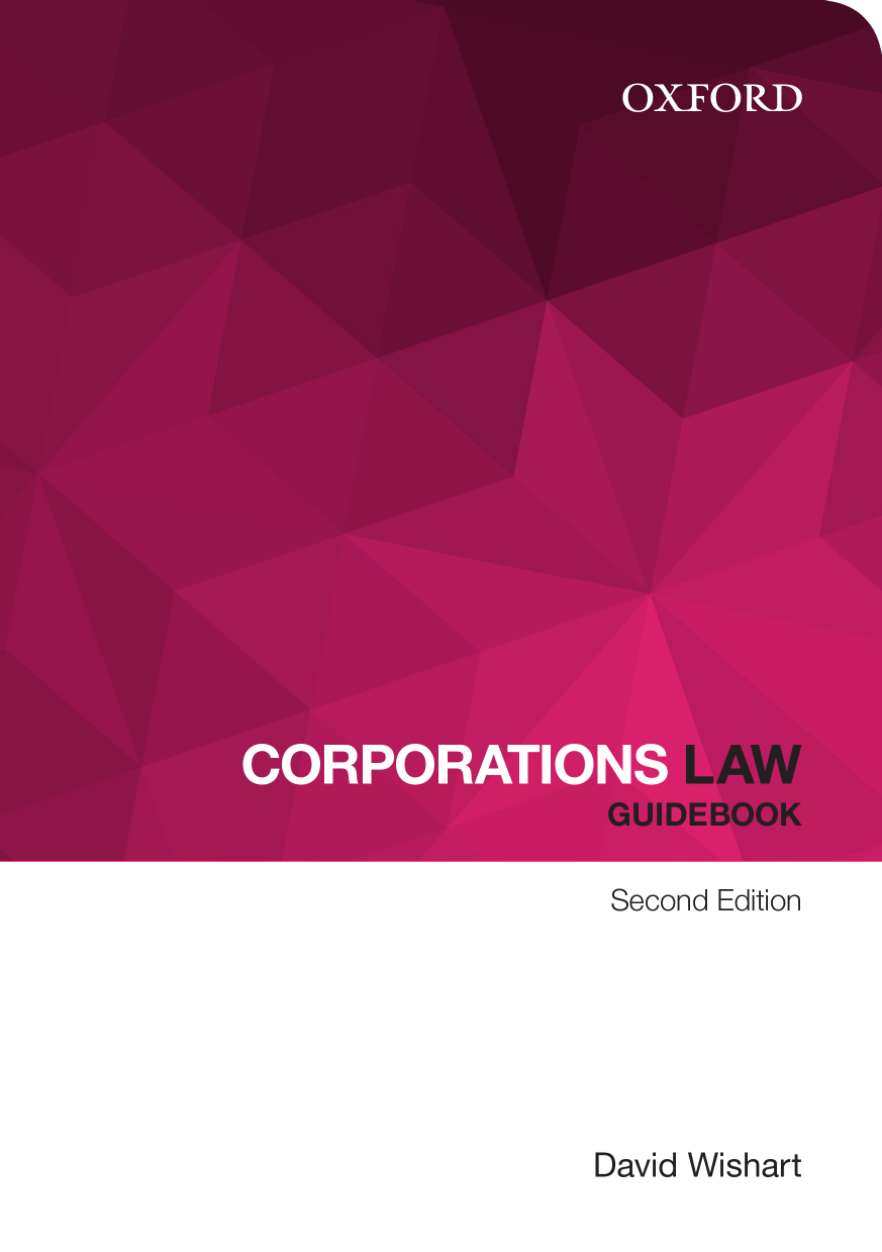 Corporations Law Guidebook
| | |
| --- | --- |
| ISBN: | 9780195594010 |
| Binding: | Paperback |
| Published: | 15 Apr 2016 |
| Availability: | 63 |
| Series: | |
$44.95 AUD
$50.99 NZD
Add To Cart
Request an inspection copy
Description

The Corporations Law Guidebook is your guide to the essentials of corporations law. Learn how to link the key concepts from your lectures, textbooks and tutorials to get the most from your study, improve your knowledge of law, and develop legal problem-solving skills.

This guidebook will help you navigate through the fundamental points of corporations law using:
Clear and concise explanations of what you need to know
Guidance on how to write essays and answer problems
Cases, statutes, and sections to remember
Active learning exercises and 'think about it' questions
Diagrams of difficult concepts
Assessment preparation sections
Up-to-date cases and legislation.
Contents
How to…Learn from this Book
How to…Write Essays
How to…Answer Problems
PART ONE: CORPORATIONS LAW IN CONTEXT
1. The Law
2. How Did It Come to Be?
3. Constitutionality
4. Administration
PART TWO: EXTERNAL MATTERS
5. The Entity
6. Capacities and Powers
7. As Debtor
8. Companies in Trouble
9. Liquidation
10. Paying in Order
11. Protecting Stakeholders and Society Generally
PART THREE: INTERNAL MATTERS
12. The Decision-making Structure
13. Information
14. Control of Decisions
PART FOUR: THE SECURITIES MARKET
15. Regulation of the Industry
Authors
David Wishart: Senior Lecturer, La Trobe Law School, La Trobe University.
Request an inspection copy