Be The Innovators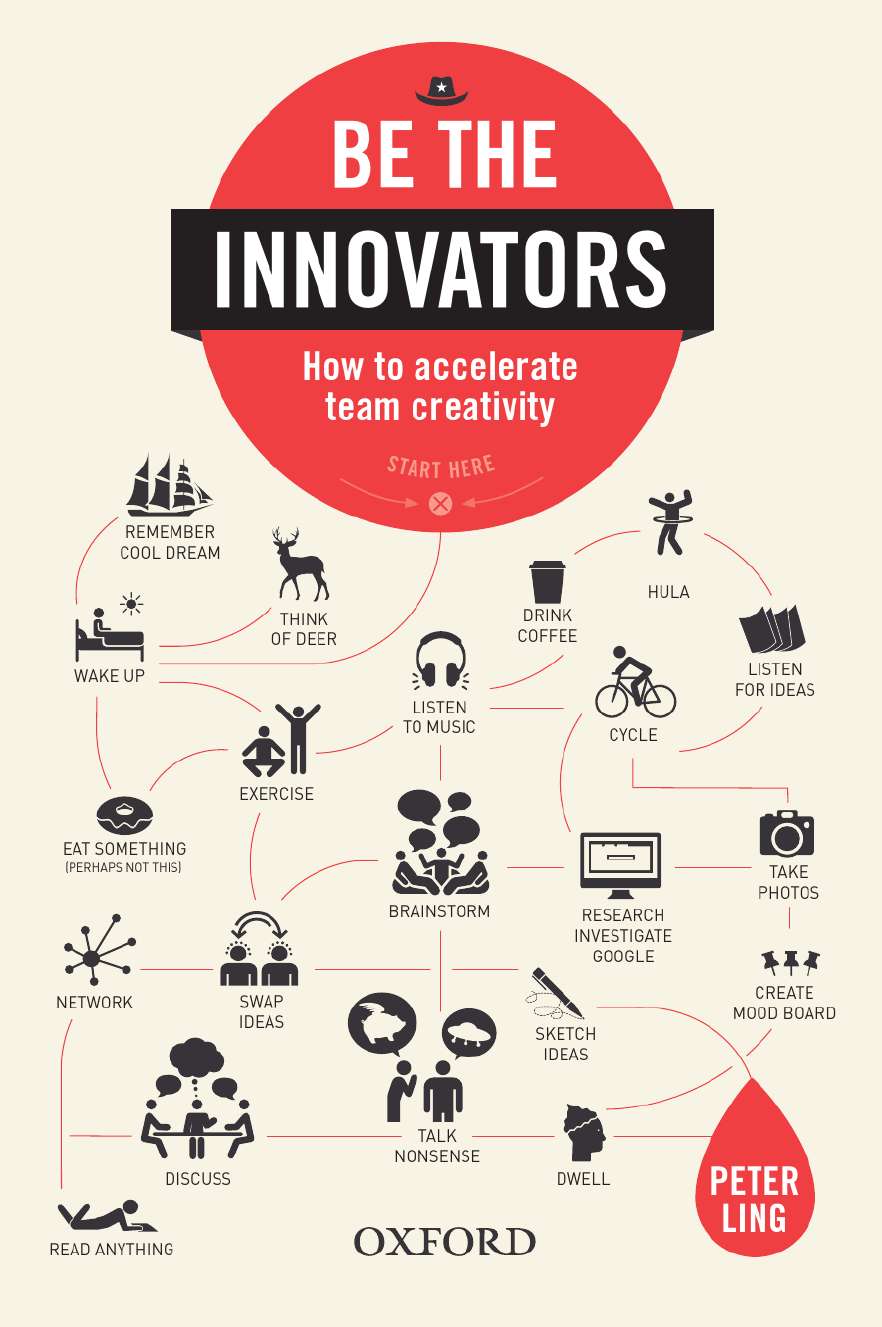 Be The Innovators
| | |
| --- | --- |
| ISBN: | 9780195590173 |
| Binding: | Paperback |
| Published: | 18 Feb 2016 |
| Availability: | 0 |
| Series: | |
$44.95 AUD
$50.99 NZD
Add To Cart
Request an inspection copy
Description
Want to know how creative people innovate? This book gives you models and practices that you can use with your team to help you be the innovators of your organisation.
Organisations are growing in a complex technology- driven environment and chief executives have expressed the need for more creative employees to steer innovation. Be the Innovators provides readers with ideas for benchmarking best practices in innovation, empowering creative excellence, leveraging collective growth and connecting a spectrum of individual and team ideas. Based on the belief that innovations change people's lives, Peter Ling provides insights into innovative individuals, companies and countries. He illustrates how to empower employees to engage in corporate mission, values and vision.
This is a practical book for private, public and non-profit organisations to develop and refine leadership skills through innovation. It will trigger new creative connections in readers' minds to help accelerate innovation through team creativity. It will also accelerate your personal, team and group creativity processes to help your corporation innovate in many ways.
This book will show you:
The similar benchmarking practices of the late Steve Jobs and Lee Kuan Yew

The leveraging of corporate mission, values and vision statements as innovation enablers

The use of innovation time by world-class innovators such as Apple, Google, 3M, Amazon.com, Procter & Gamble (P&G), Microsoft, Facebook and IBM

The crowdsourcing strategy of P&G to supplement its R&D staff

The creative contests Unilever runs to tap the global creative playground

The creative methods of innovative organisations such as IDEO design firm, Apple, Unilever, Samsung, P&G, 3M, Pixar and the Virgin Group

The Challenge-Ideas-Action or CIA philosophy that underpins most creative thinking tools

The inter-connected creative thinking tools that originated in America, Europe and Russia, for example, Creative Problem Solving Process, Synectics innovative problem solving, lateral thinking, Six Thinking Hats, mind mapping, TRIZ and many more.



Contents
1: Introduction: Innovation and Team Creativity Catalysts
PART 2: MASTERY MODELLING
2: Mastery Modelling: Benchmarking Innovation
PART 3: INTENSIVE IMMERSION
3: Intensive Immersion: Empowered Exploration
PART 4: GROUP GERMINATION
4: Group Germination: Collective Growth
5: Mind Netting: Brainstorming
6: Mind Netting: Creative Problem Solving Process
7: Mind Netting: Synectics Innovative Problem Solving
8: Mind Netting: Lateral and Multidimensional Thinking
9: Mind Netting: TRIZ Inventive Problem Solving
10: Mind Netting: Attribute Listing and Morphological Synthesis
11: Conclusion: Accelerating Team Creativity and Innovation
Appendix A: Research on Adult Team Creativity
Appendix B: Other Authors Modelling Genius
Appendix C: News Media Modelling Mastery
Appendix D: Modelling Innovative Companies
Appendix E: Modelling Innovative Countries
Appendix F: Synectics-Based DREAM Training
Notes
Authors
Dr Peter Ling is with the School of Media and Communication, RMIT University. He has been Deputy Dean since 2011 responsible for discipline clusters and recently the international portfolio. Before he entered academia with Edith Cowan University, he had worked in team creativity consulting, advertising agency management, marketing communication consultancy, public relations and journalism. He has worked in Singapore, Taipei, Perth and Melbourne, including training attachments with Young & Rubicam Advertising in New York and Lintas Advertising in Sydney. He has written hundreds of industry articles and cases for various publishers and is the lead author of Consumer Behaviour in Action (OUP).
Sample Pages
Request an inspection copy