Overreach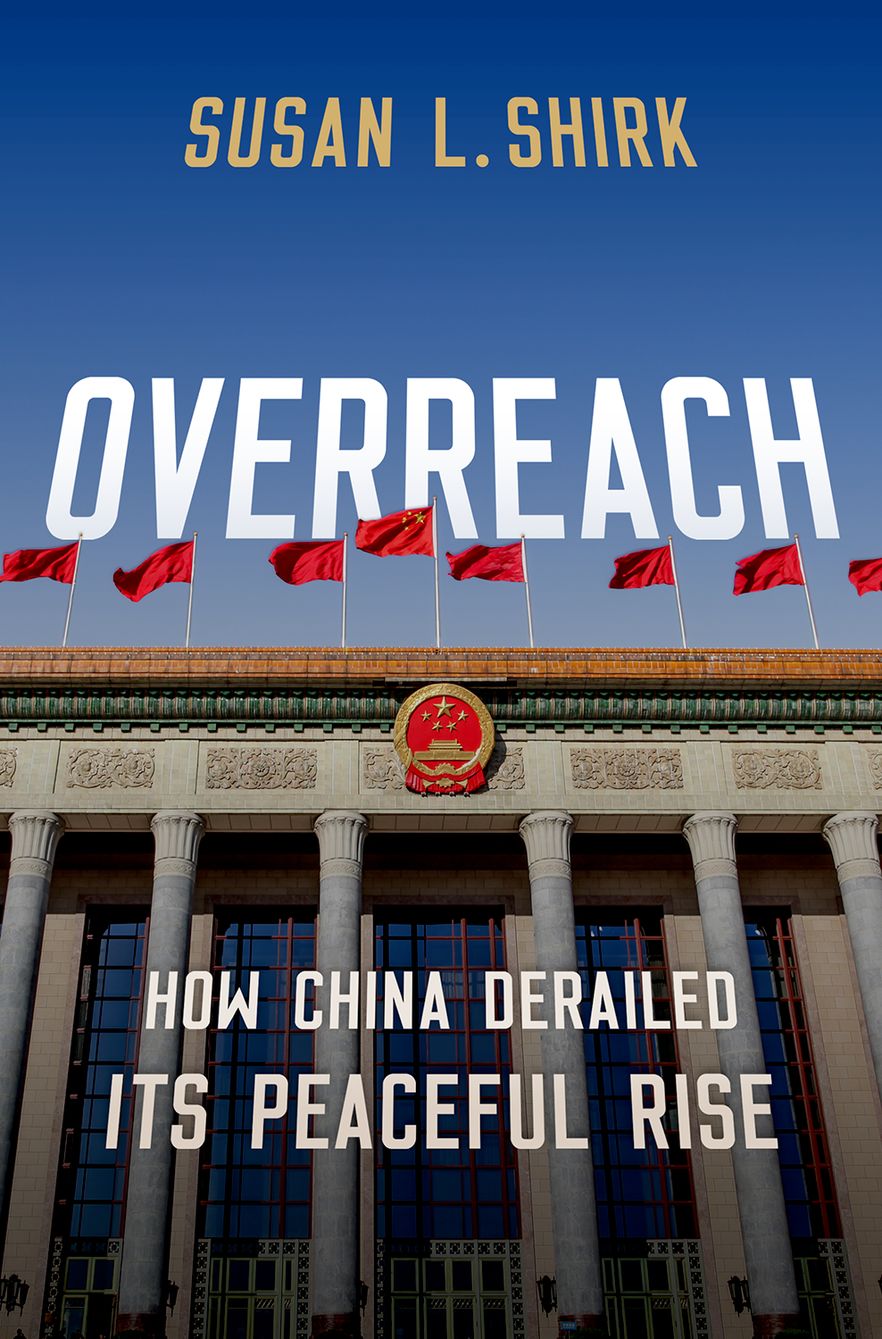 Overreach
| | |
| --- | --- |
| ISBN: | 9780190068516 |
| Binding: | Hardback |
| Published: | 5 Jan 2023 |
| Availability: | 22 |
| Series: | |
$52.95 AUD
$60.99 NZD
Add To Cart
Description
Winner, The Lionel Gelber Prize
Silver Medal, Arthur Ross Book Award

For decades, China's rise to power was characterized by its reassurance that this rise would be peaceful. Then, as Susan L. Shirk, shows in this sobering, clear-eyed account of China today, something changed.

For three decades after Mao's death in 1976, China's leaders adopted a restrained approach to foreign policy. They determined that any threat to their power, and that of the Chinese Communist Party, came not from abroad but from withinDLa conclusion cemented by the 1989 Tiananmen crisis. To facilitate the country's inexorable economic ascendence, and to prevent a backlash, they reassured the outside world of China's peaceful intentions.

Then, as Susan Shirk shows in this illuminating, disturbing, and utterly persuasive new book, something changed. China went from fragile superpower to global heavyweight, threatening Taiwan as well as its neighbors in the South China Sea, tightening its grip on Hong Kong, and openly challenging the United States for preeminence not just economically and technologically but militarily. China began to overreach. Combining her decades of research and experience, Shirk, one of the world's most respected experts on Chinese politics, argues that we are now fully embroiled in a new cold war.

To explain what happened, Shirk pries open the "black box" of China's political system and looks at what derailed its peaceful rise. As she shows, the shift toward confrontation began in the mid-2000s under the mild-mannered Hu Jintao, first among equals in a collective leadership. As China's economy boomed, especially after the Global Financial Crisis of 2008, Hu and the other leaders lost restraint, abetting aggression toward the outside world and unchecked domestic social control. When Xi Jinping took power in 2012, he capitalized on widespread official corruption and open splits in the leadership to make the case for more concentrated power at the top. In the decade following, and to the present dayDLthe eve of the 20th CCP Congress when he intends to claim a third termDLhe has accumulated greater power than any leader since Mao. Those who implement Xi's directives compete to outdo one another, provoking an even greater global backlash and stoking jingoism within China on a scale not seen since the Cultural Revolution.

Here is a devastatingly lucid portrait of China today. Shirk's extensive interviews and meticulous analysis reveal the dynamics driving overreach. To counter it, she argues, the worst mistake the rest of the world, and the United States in particular, can make is to overreact. Understanding the domestic roots of China's actions will enable us to avoid the mistakes that could lead to war.
Contents
Prologue: How China Lost the West 1. The Origins of Overreach 2. Deng's Ghost 3. Inside the Black Box 4. The Rise and Fall of Collective Leadership 5. Loss of Restraint 6. Stability Maintenance 7. Strongman Rule 8. Going to Extremes 9. State pf Paranoia 10. Downward Spiral Conclusion: Overreach and Overreaction
Authors
Susan L. Shirk , Research Professor and Chair of the 21st Century China Center, UC San Diego, UNITED STATES
Susan L. Shirk is a Research Professor and Chair of the 21st Century China Center at the School of Global Policy and Strategy, UC San Diego. Shirk is the author of China: Fragile Superpower, and The Political Logic of Economic Reform in China. From 1997-2000, she served as Deputy Assistant Secretary of State in the Bureau of East Asia and Pacific Affairs, with responsibility for China, Taiwan, Hong Kong and Mongolia.
Reviews
"Complete with 64 pages of notes and a 15-page Index, her new book (which includes a fine analysis of the hot-button issues of Hong Kong and Taiwan) is an accessible and detailed account of where we have been with China, and how we got to this difficult state of affairs." -- Dr. Cliff Cunningham, Research Fellow at the University of Southern Queensland in Australia, Sun News Austin
"Susan Shirk's superb new book addresses the singular question echoing in the corridors of political and commercial power: why is China asserting itself in ways that upset global order? Drawing on decades of experience, Shirk answers it with insights drawn from myriad sources. Overreach is an essential read for anyone seeking to understand where China is going--and what America must do in response." -- Kurt Campbell, White House Coordinator for the IndoPacific
"A fascinating, behind-the-scenes investigation of China's internal politics that makes the unconventional but ultimately persuasive argument that the personalities, politics, and processes that have powered China's rise for decades are simultaneously subverting it. With Overreach, Shirk proves yet again why she is one of the most interesting thinkers and important voices on China of our time." -- Elizabeth Economy, author of The World According to China
"In this timely and important book, Susan Shirk dissects the nature of China's emerging threat, driven by growing aggressiveness in foreign policy and Xi Jinping's tightening domestic grip. Overreach, she warns in jargon-free prose, has triggered an equally self-defeating overreaction from America, and without a dramatic change in policy could lead to war." -- Jerry Brown, former governor of California
"Susan Shirk has both long experience and a deep understanding of China. Overreach offers an illuminating and sobering appraisal of where things stand today. It masterfully explains why China has taken its current worrisome course and offers invaluable advice as to how the United States should respond. An authoritative look at China in this critical movement in history." -- Stephen J. Hadley, former National Security Advisor for President George W. Bush
"Susan Shirk's masterful dissection of China's political leadership reveals a Party-state in near-constant struggle against perceived threats, creating a vicious policy cycle for the country and its partners. As Shirk's brilliant analysis shows, this dynamic upends global stability and China's vaunted peaceful rise." -- Charlene Barshefsky, former United States Trade Representative
"The book includes excellent access to sources and endnotes that support Shirk's analysis." -- Choice