Qualitative Research Methods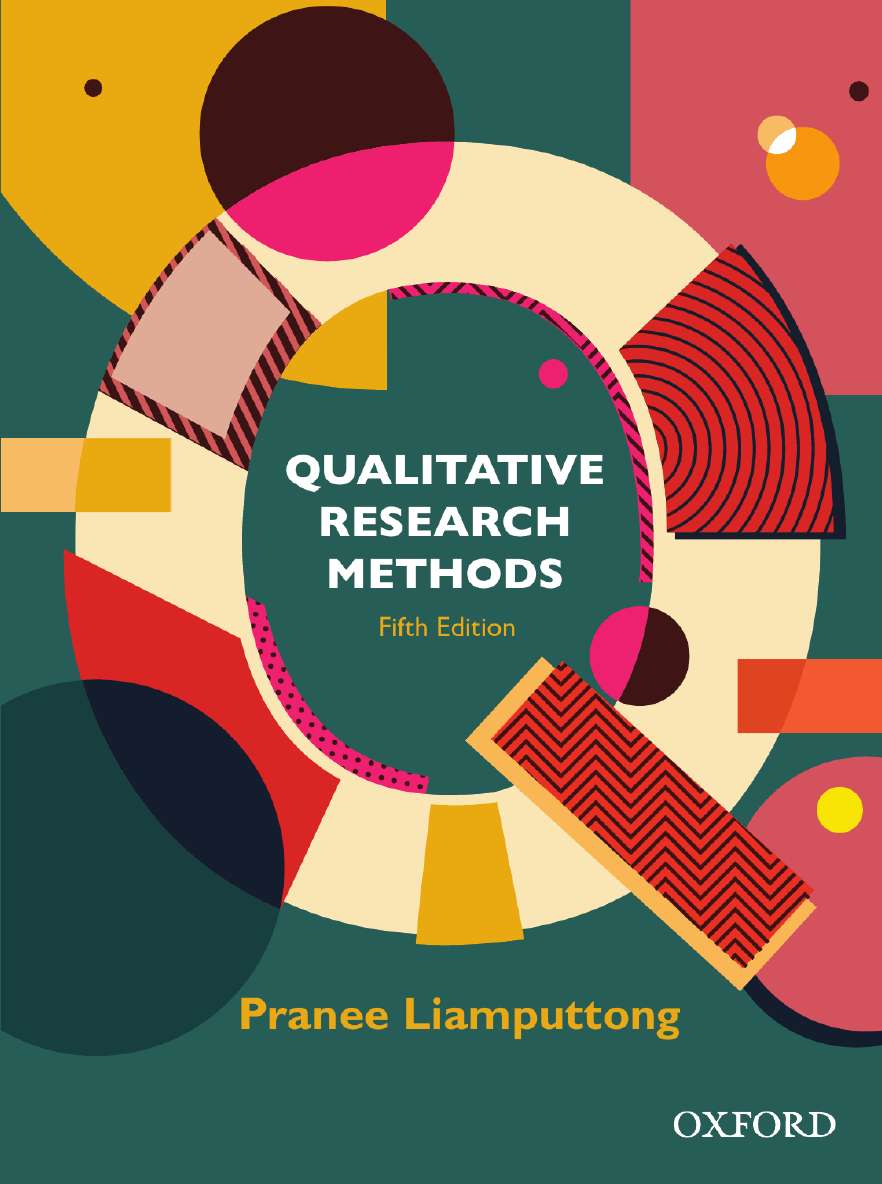 Qualitative Research Methods
| | |
| --- | --- |
| ISBN: | 9780190304287 |
| Binding: | Paperback |
| Published: | 22 Oct 2019 |
| Availability: | 691 |
| Series: | |
$99.95 AUD
$110.00 NZD
Add To Cart
Other options: Ebook $89.95 AUD $99.00 NZD Ebook Rental $49.95 AUD $55.00 NZD
Request an inspection copy
Description
Qualitative Research Methods, fifth edition, is one of the few texts on qualitative research methods written and published in Australia. This multidisciplinary text is written simply and provides an accessible and practical guide to conducting and analysing qualitative data effectively for undergraduate and postgraduate students entering people-facing professions. It agrees with the ideology that in order to understand people's behaviour, we must first attempt to understand the meanings and interpretations that people give to that behaviour.

The content and pedagogical approach introduces students to an updated overview of the research process and helps them navigate through the practical ways of carrying out qualitative research methods: from writing a qualitative research proposal to the application of qualitative enquiry across different groups of individuals. Qualitative Research Methods continues to be an easy to read, solid foundation for students in a variety of disciplines and ensures they are well prepared to conduct qualitative research across real-world projects.

NEW TO THIS EDITION
New and updated examples to cater to students entering people-facing professions within health and the social sciences
Updated Discussions in qualitative inquiry to provide students with new research that has emerged since the last edition
Chapter one provides new content on decolonising and Indigenous methodologies.
Contents
PART I: BACKGROUND TO QUALITATIVE RESEARCH
1. Methodological Frameworks and Sampling in Qualitative Research
2. Rigour and Ethics in Qualitative Research
PART 2: TYPES OF QUALITATIVE RESEARCH METHODS
3. The In-depth Interviewing Method
4. Focus Groups
5. Unobtrusive Methods
6. Narrative Enquiry Methodology: Life and Oral History, Life Story, and Biographical Research
7. Memory-work
8. Ethnography
9. Participatory Action Research
10. Qualitative Case Study Research
11. Grounded Theory Research
PART 3: MANAGING QUALITATIVE RESEARCH
12. Making Sense of Qualitative Data: The Analysis Process
13. Writing a Qualitative Research Proposal: Making a Plan
14. Writing a Qualitative Research Report: Telling the Story
PART 4: APPLICATIONS OF QUALITATIVE RESEARCH
15. Researching the 'Vulnerable'
16. Conducting Cross-Cultural Research Qualitatively
17. Going Online: Doing Qualitative Research in Cyberspace
18. Qualitative Research: New Directions
Authors
Pranee Liamputtong - Professor of Public Health, School of Health, Western Sydney University.
Request an inspection copy