The Oxford Handbook of the African American Slave Narrative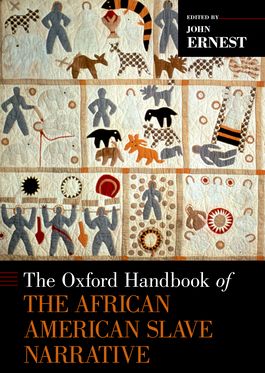 The Oxford Handbook of the African American Slave Narrative
| | |
| --- | --- |
| ISBN: | 9780190677428 |
| Binding: | Paperback |
| Published: | 15 Apr 2020 |
| Availability: | |
| Series: | |
$76.95 AUD
$81.99 NZD
Add To Cart
Description
Given the rise of new interdisciplinary and methodological approaches to African American and Black Atlantic studies, The Oxford Handbook of the African American Slave Narrative will offer a fresh, wide-ranging assessment of this major American literary genre. The volume will begin with articles that consider the fundamental concerns of gender, sexuality, community, and the Christian ethos of suffering and redemption that are central to any understanding of slave narratives. The chapters that follow will interrogate the various agendas behind the production of both pre- and post-Emancipation narratives and take up the various interpretive problems they pose. Strategic omissions and veiled gestures were often necessary in these life accounts as they revealed disturbing, too-painful truths, far beyond what white audiences were prepared to hear. While touching upon the familiar canonical autobiographies of Frederick Douglass and Harriet Jacobs, the Handbook will pay more attention to the under-studied narratives of Josiah Henson, Sojourner Truth, William Grimes, Henry Box Brown, and other often-overlooked accounts. In addition to the literary autobiographies of bondage, the volume will anatomize the powerful WPA recordings of interviews with former slaves during the late 1930s. With essays on the genre's imaginative afterlife, its final essays will chart the emergence and development of neoslave narratives, most notably in Styron's The Confessions of Nat Turner, Toni Morrisons's Beloved and Octavia Butler's provocative science fiction novel, Kindred. In short, the Handbook will provide a long-overdue assessment of the state of the genre and the vital scholarship that continues to grow around it, work that is offering some of the most provocative analysis emerging out of the literary studies discipline as a whole.
Contents
The Oxford Handbook of the African American Slave Narrative Contents John Ernest, Introduction Historical Fractures 1. Mitch Kachun. Slave Narratives and Historical Memory 2. Eric Gardner. Slave Narratives and Archival Research 3. Dickson Bruce. Slave Narratives and Historical Understanding 4. Jeannine DeLombard. Slave Narratives and U.S. Legal History Layered Testimonies 5. Marie Jenkins Schwartz. The WPA Narratives as Historical Sources 6. Sharon Ann Musher. The Other Slave Narratives: the Works Progress Administration Interviews 7. Elizabeth Regosin. Lost in the Archives: The Pension Bureau Files 8. John Michael Vlach. The Witness of African American Folkways: The Landscape of Slave Narratives Textual Bindings 9. Teresa Goddu. Slave Narratives as Texts 10. Dwight McBride and Justin A. Joyce. Reading Communities: Slave Narratives and the Discursive Reader 11. Kenneth Warren. Slave Narratives and American Literary Studies 12. Marcus Wood. Slave Narratives and Visual Culture 13. William Andrews. Post-Emancipation Slave Narratives Experience and Authority 14. Aliyyah Abdur-Rahman. "This Horrible Exhibition": Sexuality in Slave Narratives 15. DoVeanna Fulton. "There is Might in Each": Slave Narratives and Black Feminism 16. Maurice O. Wallace. "I Rose a Freeman": Power, Property and the Performance of Manhood in Slave Narratives 17. Brenda Stevenson. Beyond the Protagonist: Families and Communities in Slave Narratives 18. Barbara McCaskill. Collaborative Slave Narratives Environments and Migrations 19. Kimberly Smith. The Ecology of Slave Narratives 20. Rhondda R. Thomas. Locating Slave Narratives 21. Winfried Siemerling. Slave Narratives and Hemispheric Studies 22. Nicole N. Aljoe. Caribbean Slave Narratives 23. Helen Thomas. Slave Narratives and Transatlantic Literature Echoes and Traces 24. Daphne Brooks. Slave Narratives and the Performance of Race and Freedom 25. Joycelyn Moody. "The Truth of Slave Narratives": Slavery's Traces in Postmemory
Authors
John Ernest , Professor of English, University of Delaware
John Ernest is Eberly Family Distinguished Professor of American Literature. He is the author of Resistance and Reformation in Nineteenth-Century African-American Literature and Liberation Historiography: African American Writers and the Challenge of History, 1794-1861.