Oxford Science 9 Student obook pro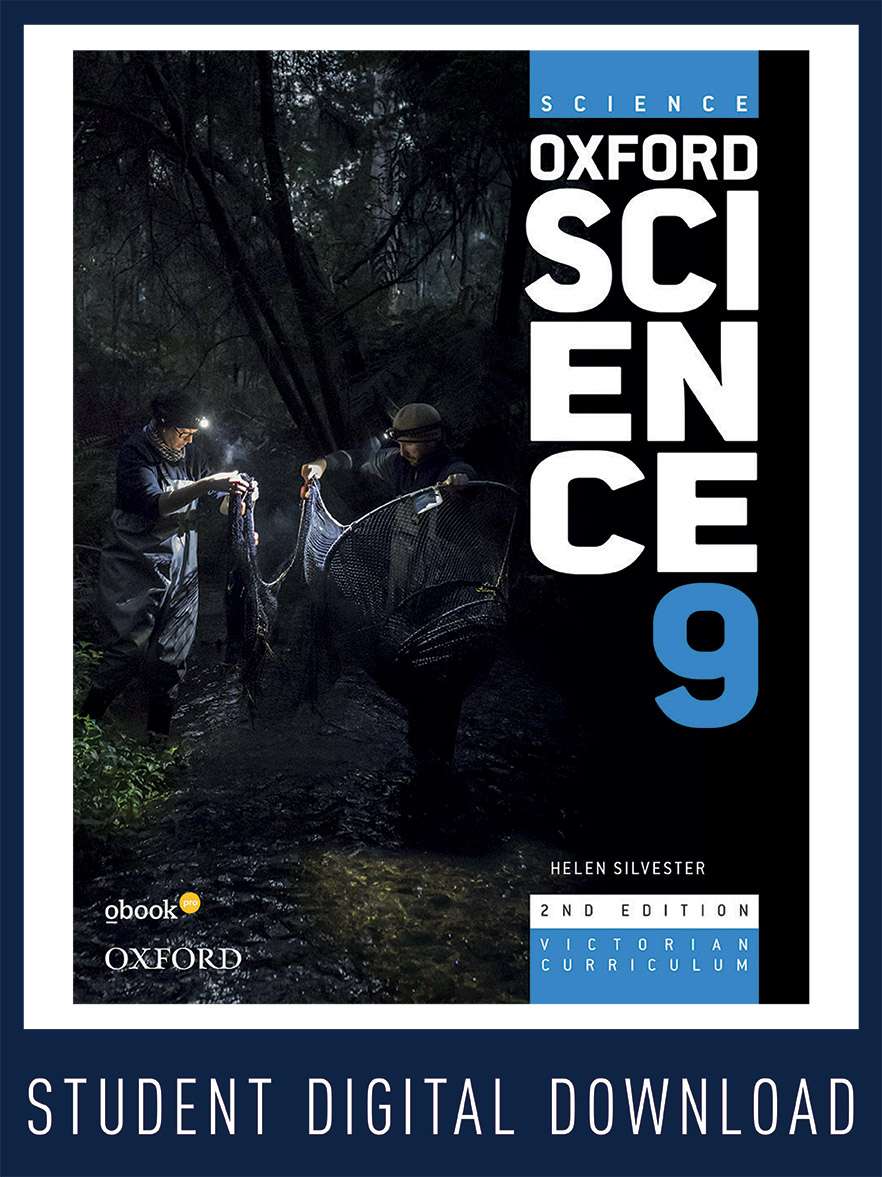 Oxford Science 9 Student obook pro
| | |
| --- | --- |
| ISBN: | 9780190331962 |
| Binding: | obook code (digital) |
| Published: | 26 Nov 2021 |
| Availability: | Available |
| Series: | |
$44.95 AUD
$51.99 NZD
Add To Cart
Description
Oxford Science Victorian Curriculum 2E is a complete print and digital Science package that provides a scaffolded approach to Science Inquiry Skill development and application.
Student obook pro features include:
a complete digital version of the Student Book with note-taking and assessment functionality
innovative content including real-time online quizzes with live leaderboards and fun study activities
targeted instructional videos for key investigations
engaging worksheets for every chapter, designed to consolidate and extend understanding on key points from
the syllabus
interactive activities to consolidate student understanding of key content
chapter reviews with additional questions to further consolidate understanding and practice key skills
interactive, auto-marking quizzes
a history of all assessment results enables students to track their progress
weblinks.
Contents
Chapter 1: Science toolkit
Chapter 2: Ecosystems
Chapter 3: Control and regulation
Chapter 4: Tectonic plates
Chapter 5: Matter
Chapter 6: Chemical reactions
Chapter 7: Electricity
Chapter 8: Electromagnetism
Chapter 9: Experiments
STEAM Projects
Authors
Helen Silvester is Director at the STEAM-focused Casey Tech School. She has been an educator for over 20 years and has held Head of Science positions in a number of schools. She was shortlisted for the 2014 and 2017 Prime Minister's Secondary Science Prize for Excellence in Science Teaching in Secondary Schools and was Victoria's representative for the BHP Billiton Science Teachers Awards.
Helen has a wealth of experience writing and reviewing and has been an active participant in the Australian Science Teachers Association (ASTA), Australian School Science Information Support for Teachers and Technicians (ASSIST) and Science Teachers Association Victoria (STAV). Helen has also worked as a researcher at Walter and Eliza Hall Institute and the Royal Children's Hospital.