Get your students talking with English File.
English File's unique, lively and enjoyable lessons are renowned for getting students talking. In fact, 90% of teachers worldwide who took part in an Oxford Impact study believe that English File improves students' speaking skills*.

This general adult English course includes clearly presented language input in every File, interesting texts and topics that motivate students, and activities and exercises that practise language in a context that is relevant to a busy adult's life.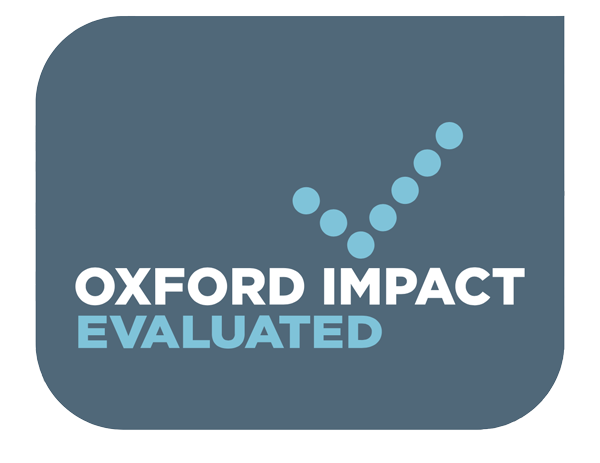 *The English File Oxford Impact study was conducted in January and February 2018. Oxford Impact is how Oxford University Press evaluates its educational products and services so that teachers and learners can be sure that our resources make a positive difference.
Learn more about Oxford Impact
English File co-author, Christina Latham-Koenig, explains why she is looking forward to the fourth edition of a course that is loved so much by teachers worldwide.
Look inside English File Fourth Edition
Use the display below to explore English File. Click on a title to see inside and use the green arrows to navigate each book. You can also use the zoom-in / zoom-out tool to look up close.
Motivate students with new and updated texts, topics and tasks
Make class time more dynamic with Video Listening activities
Students can practice and develop language with Online Practice - including Sound Bank Videos and Interactive Videos linked to Practical English
Show course content on screen with the Classroom Presentation Tool
Manage all your teaching materials with the Teacher's Resource Centre.
Student's Book with Online Practice
Teacher's Guide with Teacher's Resource Centre
Workbook with key
Workbook without key
Student's Book/Workbook Multi-Pack A
Student's Book/Workbook Multi-Pack B
Student's Book eBook
Classroom Presentation Tool
Class Audio CDs
Class DVD.
All your English File resources are available to manage online or download in one place.
All the Student Books audio/video files and scripts
Detailed lesson plans from the Teacher's Guide
Answer Keys
All the photocopiable activities from the Teacher's Guide, including customisable versions
All the Workbook audio files and scripts
Tests and assessment material, including: an Entry Test; Progress Tests; an End-of-course Test; a Quick Test for every File; and complete test for every File. There are A and B versions of all the main tests and audio files for all the Listening tests
CEFR documents.
Jaimie Scanlon
Margaret Brooks
Miles Craven
Kristin Sherman
Rob Freire
Tamara Jones
Susan Earle-Carlin
Sarah Lynn
Jenny Bixby
Joe McVeigh
Margot Gramer
Colin Ward
Debra Daise
Charl Norloff
Nigel Caplan
Scott Roy Douglas
Ann Snow
Larry Zwier
0
0.00