English File
Third Edition
The Best Way to Get Your Students Talking.
English File, third edition, provides the right mix of language, motivation, and opportunity to get students talking.
This general adult English course includes clearly presented language input in every File, interesting texts and topics that motivate students, and activities and exercises that practise language in a context that is relevant to a busy adult's life.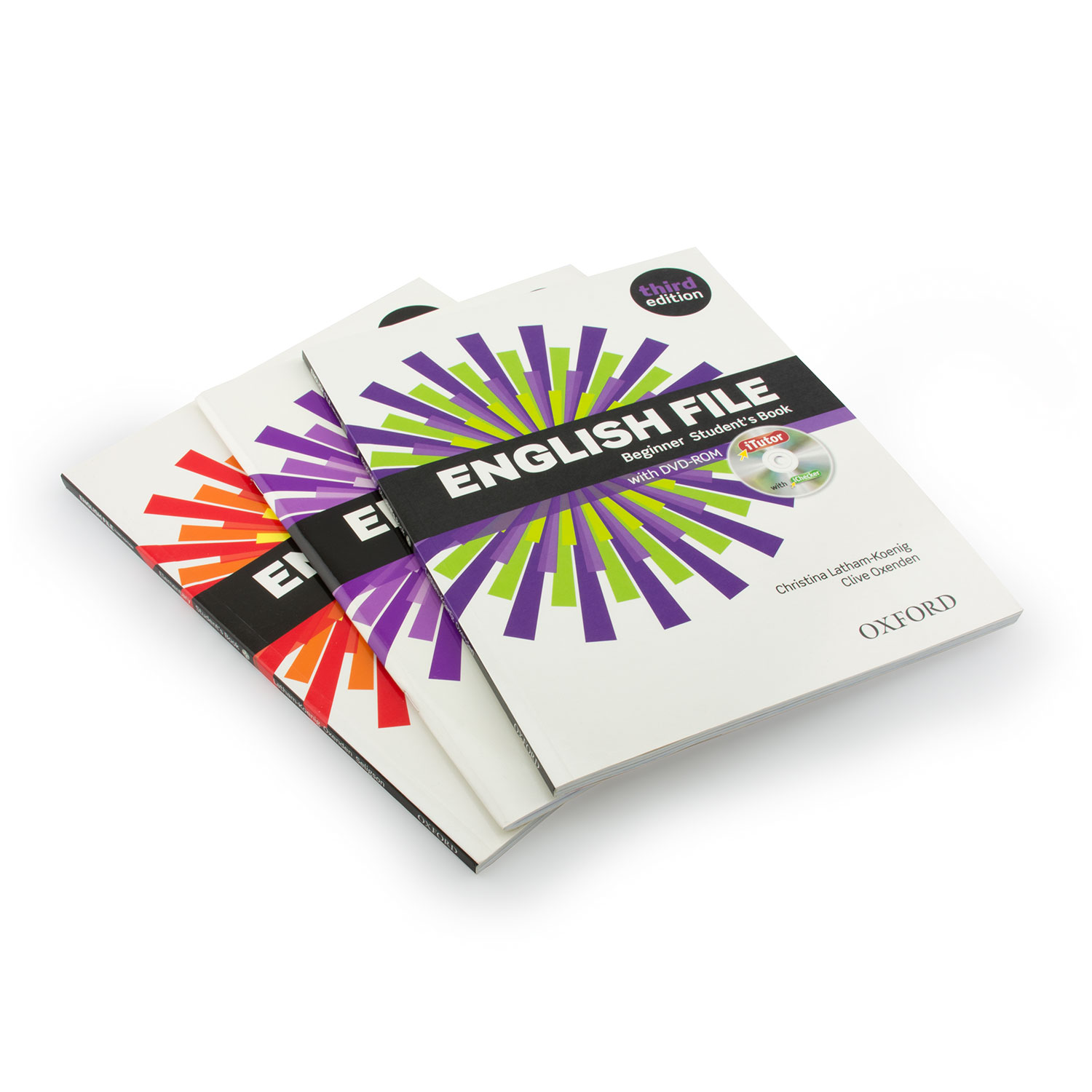 Super-flexible package provides everything needed for both inside and outside the classroom
Improved texts and listening exercises that motivate students to talk
Four-skills syllabus with a clear focus on pronunciation, including Grammar Bank exercises for practice and activation of grammar
Real-world in-the-street interviews, Practical English motivating drama, and documentary videos to engage students
Oxford Online Skills Program offers students targeted and motivating practice to improve reading, writing, listening, and speaking
Teachers can also use the online Learning Management System to easily manage and measure student progress
Progress tests for each File with clear signposting to additional related practice and reference.
Beginner (A1)
Elementary (A1+)
Pre-Intermediate (A2-B1)
Intermediate (B1)
Intermediate Plus (B1+)
Upper-Intermediate (B2)
Advanced (C1)
Student Books (Reading and Writing)
Student Books (Listening and Speaking)
Student eBooks (Reading and Writing)
Student eBooks (Listening and Speaking)
Split Student Books A and B (Reading and Writing)
Split Student Books A and B (Listening and Speaking)
Student iQ Online Access Card
Teacher iQ Online Access Card
iTools Online Access Card
iTools USB
Jaimie Scanlon
Margaret Brooks
Miles Craven
Kristin Sherman
Rob Freire
Tamara Jones
Susan Earle-Carlin
Sarah Lynn
Jenny Bixby
Joe McVeigh
Margot Gramer
Colin Ward
Debra Daise
Charl Norloff
Nigel Caplan
Scott Roy Douglas
Ann Snow
Larry Zwier
0
0.00