Oxford Bookworms
Help your students build reading confidence and fluency.
Classics, modern fiction, non-fiction and more – the Oxford Bookworms series has a book for every student.
Written for secondary and adult students, Oxford Bookworms have seven reading levels with over 270 original and adapted texts graded to ensure a comfortable read at every level. Books are available with audio and selected books are available as eBooks on the Oxford Learner's Bookshelf and other platforms.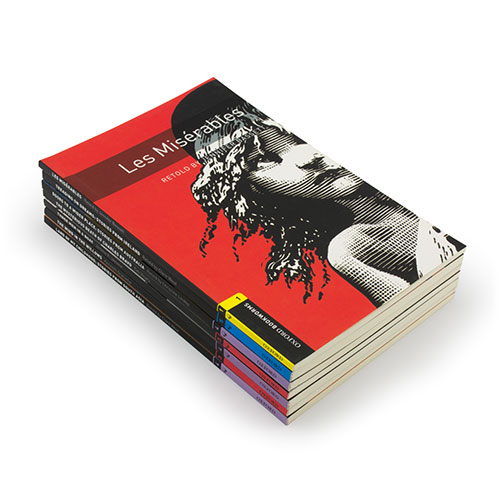 Students can read at a comfortable level with word count and CEFR level on every cover
Illustrations, photos, and diagrams support students' comprehension
Activities build students' language skills and check their understanding
Audio improves students' reading and listening skills
Glossaries teach difficult vocabulary
Free editable tests for every book
Selected Oxford Bookworms are available for tablet or computer through the Oxford Learner's Bookshelf platform
Map your students' reading to their General English studies with the English File and Headway recommended readers charts.
Starter (A1)
Level 1 (A1/A2)
Level 2 (A2/B1)
Level 3 (B1)
Level 4 (B1/B2)
Level 5 (B2)
Level 6 (B2/C1)
Print Book
eBook
Audio Pack (Book with Audio)
How Good Is Your English? App
Series Editor: Rachel Bladon
Founder Editors: Tricia Hedge and Jennifer Bassett
0
0.00