Oxford EAP
An integrated approach to EAP, with authentic Oxford texts.
Oxford EAP is a course offering an integrated approach to teaching English for Academic Purposes.
Oxford EAP develops the essential skills and academic language for learners who are preparing to study in English at a university level, from foundation courses to postgraduate research. With authentic content from Oxford textbooks and videos of lecture extracts, Oxford EAP is an ideal course for learners from a wide range of disciplines.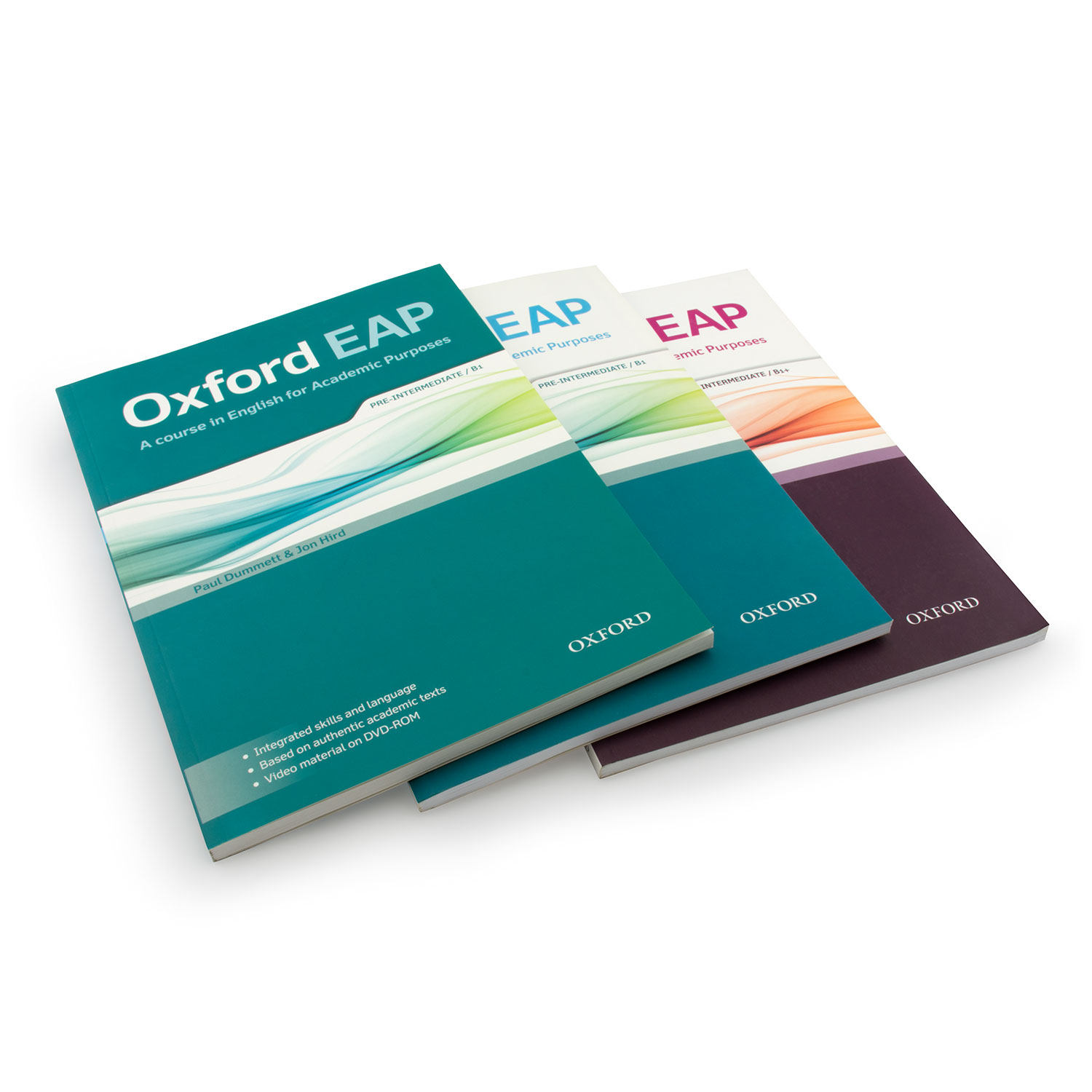 Authentic academic content using extracts from Oxford textbooks
Integrated skills and academic language
Video-based lecture extracts to help prepare students for the university experience
Progressive coverage of all four skills (reading, writing, listening, and speaking) in an academic context
Accessible and user-friendly approach
Teacher's Handbook with comprehensive notes and ideas.
Elementary (A2)
Pre-Intermediate (B1)
Intermediate (B1+)
Upper-Intermediate (B2)
Advanced (C1)
Student's Book and DVD-ROM Pack
Teacher's Book, DVD and Audio CD Pack
Edward De Chazal
Paul Dummett
Jon Hird
John Hughes
Sam McCarter
Julie Moore
Louis Rogers
0
0.00