Word of the Year
Australian Word of the Year 2016
Democracy sausage has been named Australian National Dictionary Centre's 2016 Word of the Year.
Democracy sausage: A barbecued sausage served on a slice of bread, bought at a polling booth sausage sizzle on election day.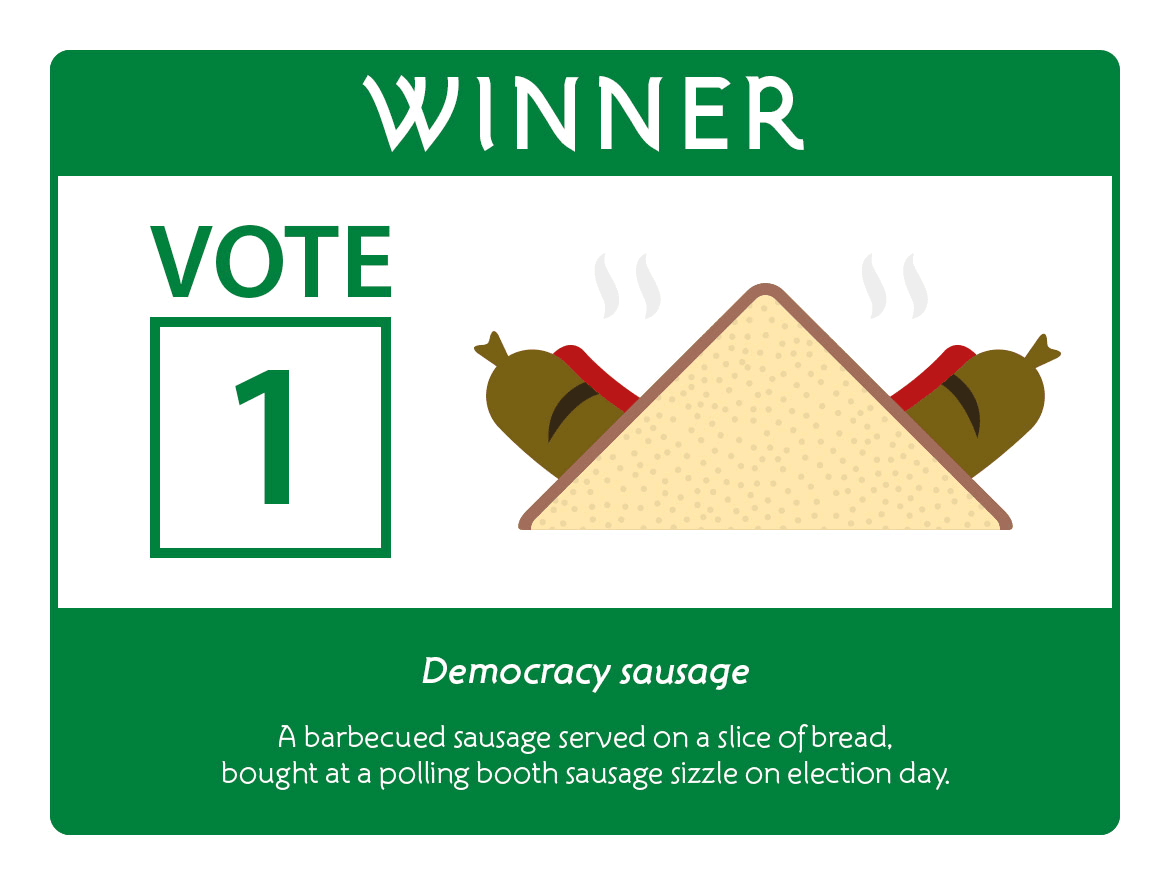 The Australian National Dictionary Centre, based at The Australian National University, selected democracy sausage because of its increased prominence in Australia in a year of election campaigns.
Democracy sausage was chosen from a shortlist which included census fail, smashed avo, shoey, deplorables and Ausexit.
For more information on the Australian Word of the Year click here.