Oxford
Big Ideas Humanities and Social Sciences
Geography // History // Economics and Business // Civics and Citizenship
Oxford Big Ideas Humanities and Social Sciences (Western Australian Curriculum)
Big Ideas Geography | History (Australian Curriculum)
Your complete Humanities solution
Oxford Big Ideas Humanities and Social Sciences provides complete coverage for the Humanities – Geography, History, Economics and Business and Civics and Citizenship – in one easy-to-use package.* Take a semester-based approach or deliver separate year-long courses.

All Oxford Big Ideas Humanities and Social Sciences series are supported by award-winning digital resources for Secondary School students and teachers on obook assess, Oxford's premium digital learning platform.

*Please note: Australian Curriculum Economics and Business and Civics and Citizenship are covered in a separate resource.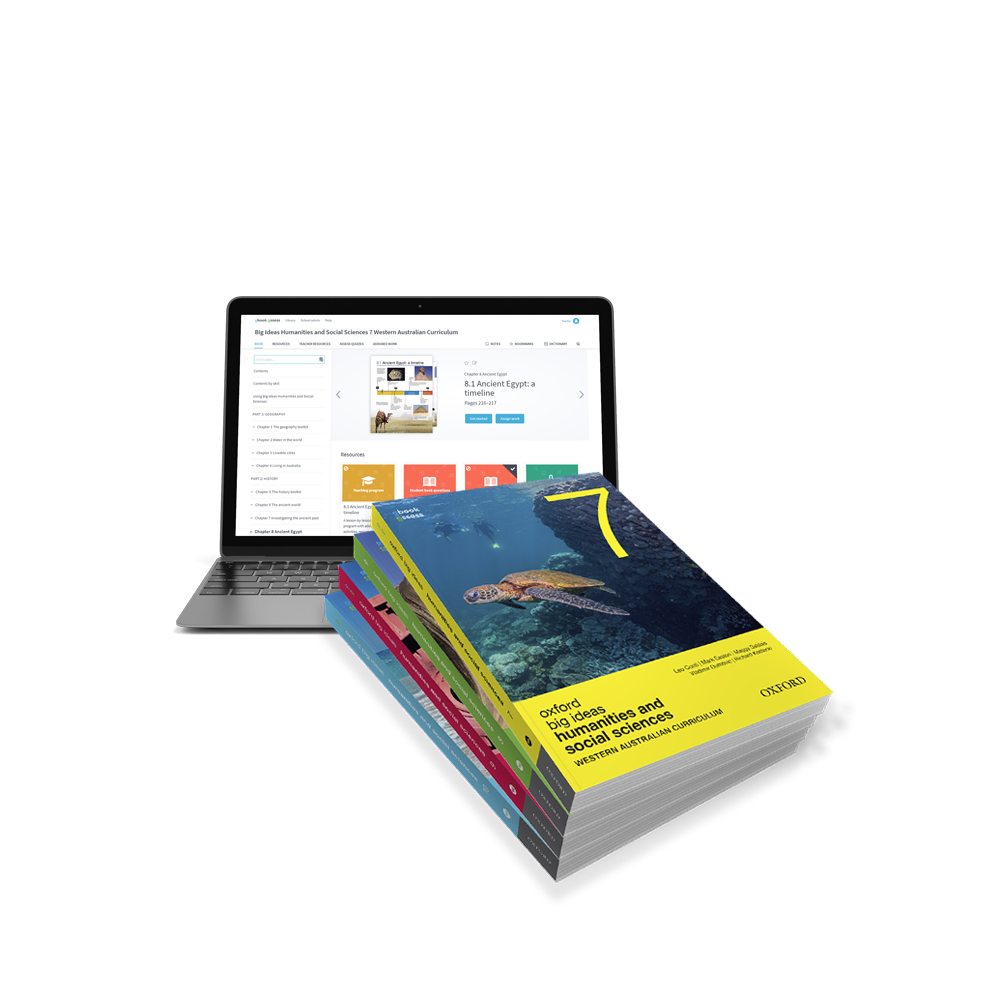 What do teachers say about Oxford Big Ideas?
"The Big Ideas format has improved students engagement with content and improved learning outcomes. An invaluable resource for supporting students with content and engaging activities."
– Samantha Welker, Head of Humanities, Geelong Lutheran College (VIC) on Oxford Big Ideas Humanities 7–10
"The textbook covers all the disciplines in one book, Civics, History, Economics & Geography. The digital teacher and student resources are excellent and widely used."
– Frances Cometti, Melton Secondary College (VIC), on Oxford Big Ideas Humanities 7–10



"A comprehensive text that has allowed for the study of the complete suite of the WA HASS syllabus."
– Head of Humanities & Social Sciences, Fremantle College (WA), on Big Ideas Humanities and Social Sciences WA 7–10



"It has ensured consistency in information across all classes, yet still allows teachers to tailor lessons as they see fit."

– Head of Humanities and Social Sciences, Belridge Secondary College (WA) on Big Ideas Humanities and Social Sciences WA 7–10



Engaging resources for students of all abilities
Focus on inquiry and engagement
Each chapter is structured around key inquiry questions from the curriculum, supporting students and teachers as they adopt an inquiry-based approach to the key learning areas in the Humanities.

Engaging source materials and supporting activities throughout simplify difficult concepts and engage reluctant learners.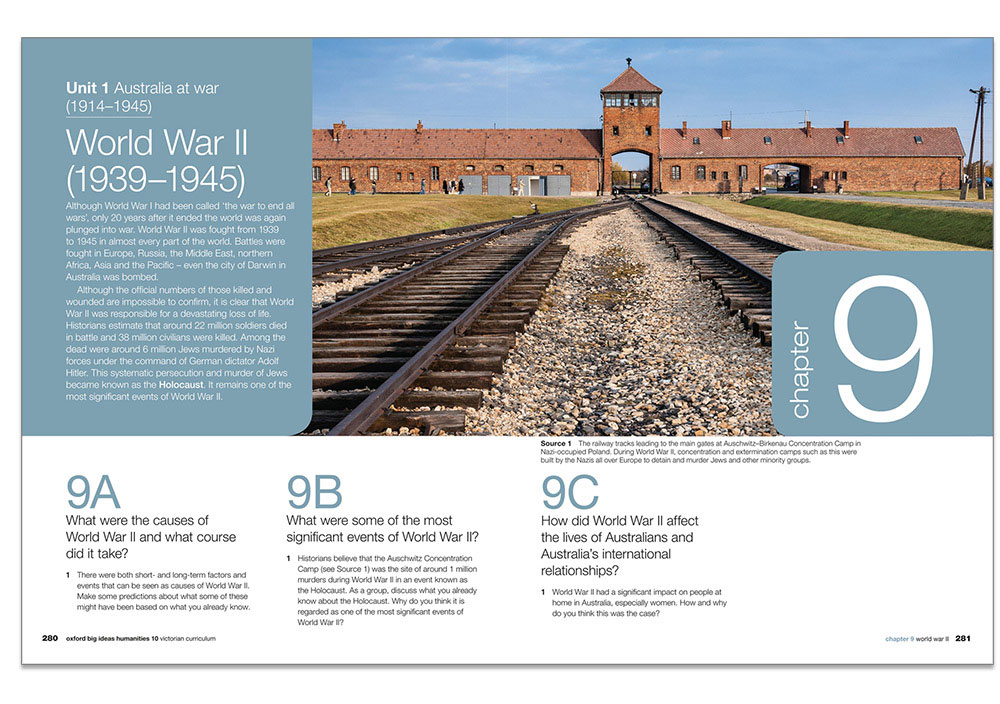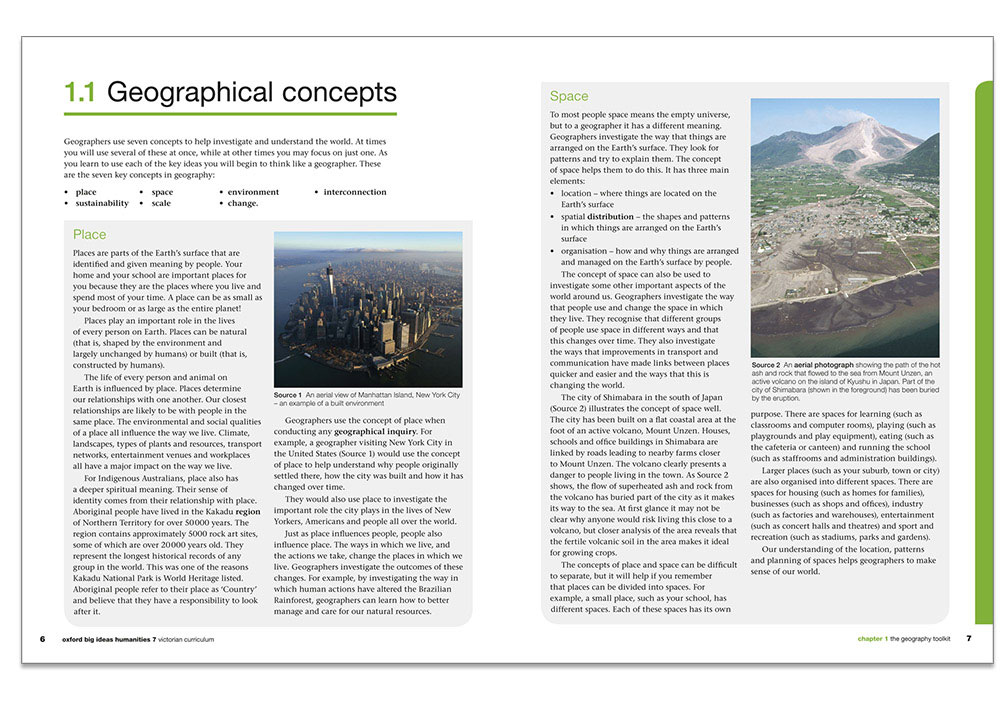 Master concepts,
build skills
Stand-alone reference 'toolkits' provide complete coverage of all concepts and skills, which are also integrated throughout the text so that students can see them in context.
Experience
award-winning
digital support
obook provides a fully interactive digital version of the Student book with note-taking, highlighting and dictionary support included.

Every obook contains links to additional resources, such as videos, interactive modules and worksheets.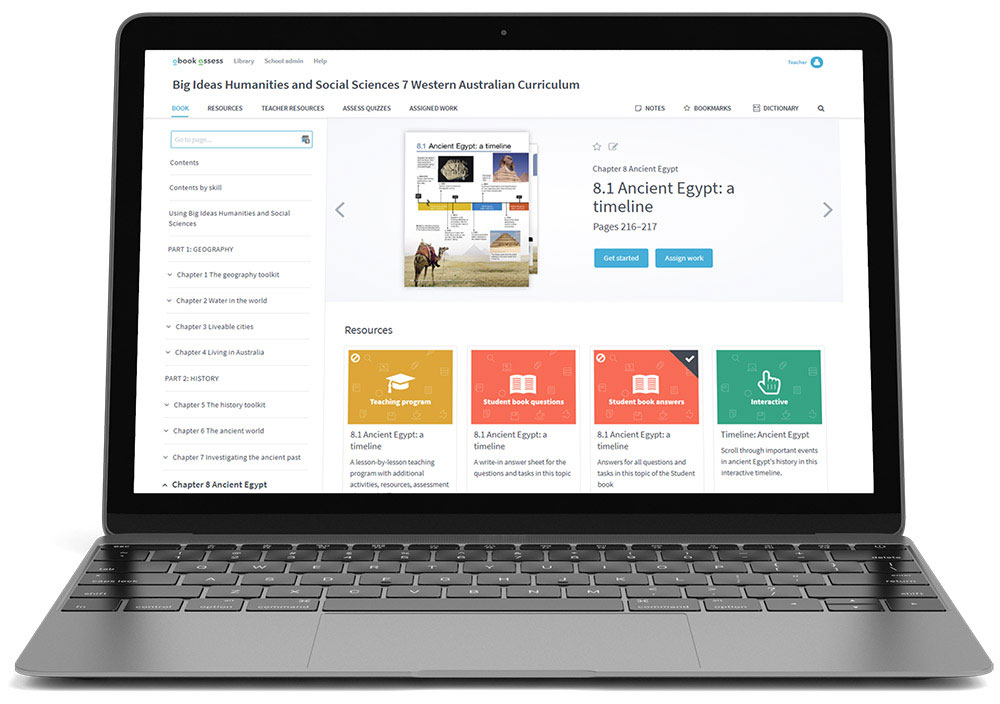 Customise your approach to planning and assessment
Plan with confidence
Lesson-by-lesson teaching programs feature suggested timeframes, teaching strategies, additional activities, assessment ideas, weblinks and differentiation strategies.

Answers to all student book questions, activities and worksheets are also available on Teacher obook assess, along with fully-editable chapter tests that enable you to customise assessment to the needs of your classroom.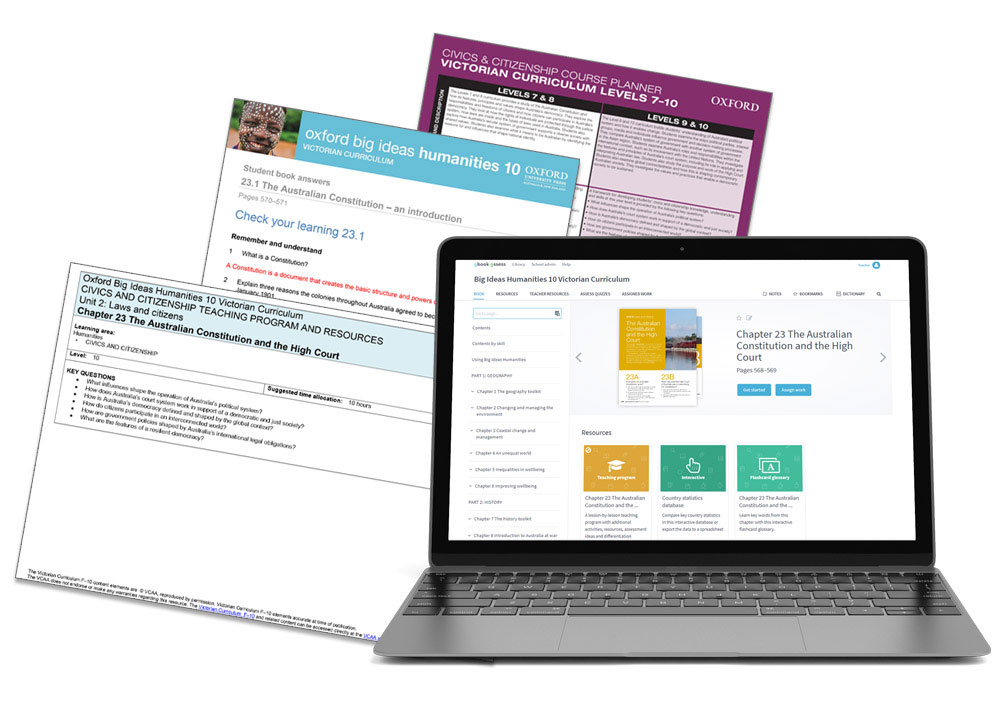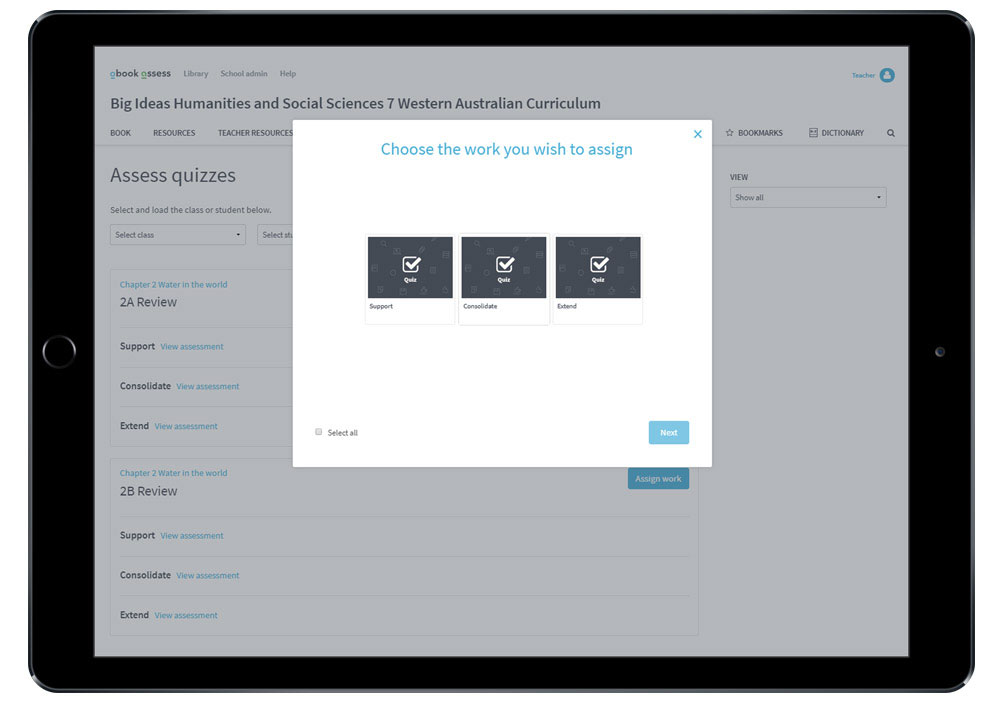 Assign work and monitor student progress
Set up classes, assign work electronically, track student progress and manage results and assessment online via Teacher obook assess.
Free taster courses
Empower your Year 10 students to make informed subject selections for the following year by giving them a taste of senior Accounting, Business Management, Economics and Legal Studies courses.

Oxford Taster Courses are available free of charge to schools booklisting Big Ideas Humanities 10 (VIC & WA), Big Ideas Geography | History 10 (AC) and
Big Ideas Economics & Business | Civics & Citizenship 9 & 10 (VIC & AC).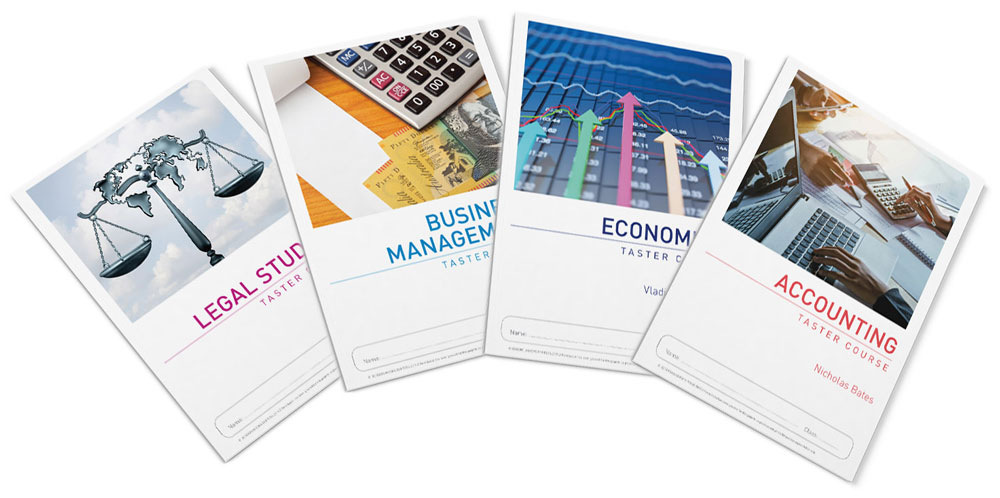 Free book with consult.*

Fill out the below form and an Oxford Education Consultant will contact you to organise an appointment.
*Terms and conditions:
One free book per consultation. Free book only available to teachers employed at secondary schools within Australia. For regional customers, consultation may be performed via Skype.
0
0.00