Legal Studies for VCE
Victoria's most trusted Legal Studies series
Teach the new Study Design for VCE Legal Studies with Oxford's market-leading series

Legal Studies for VCE is a complete print and digital learning package designed to meet the requirements of the 2024–2028 Study Design for Legal Studies.

Developed by expert authors and a multi-award winning publishing team, Victoria's most widely used Legal Studies series has been updated with high-interest case studies and accessible language designed to engage students of all abilities.

Experience the power of cutting-edge digital support with interactive assessments to track student progress and bite-sized videos that outline key knowledge points.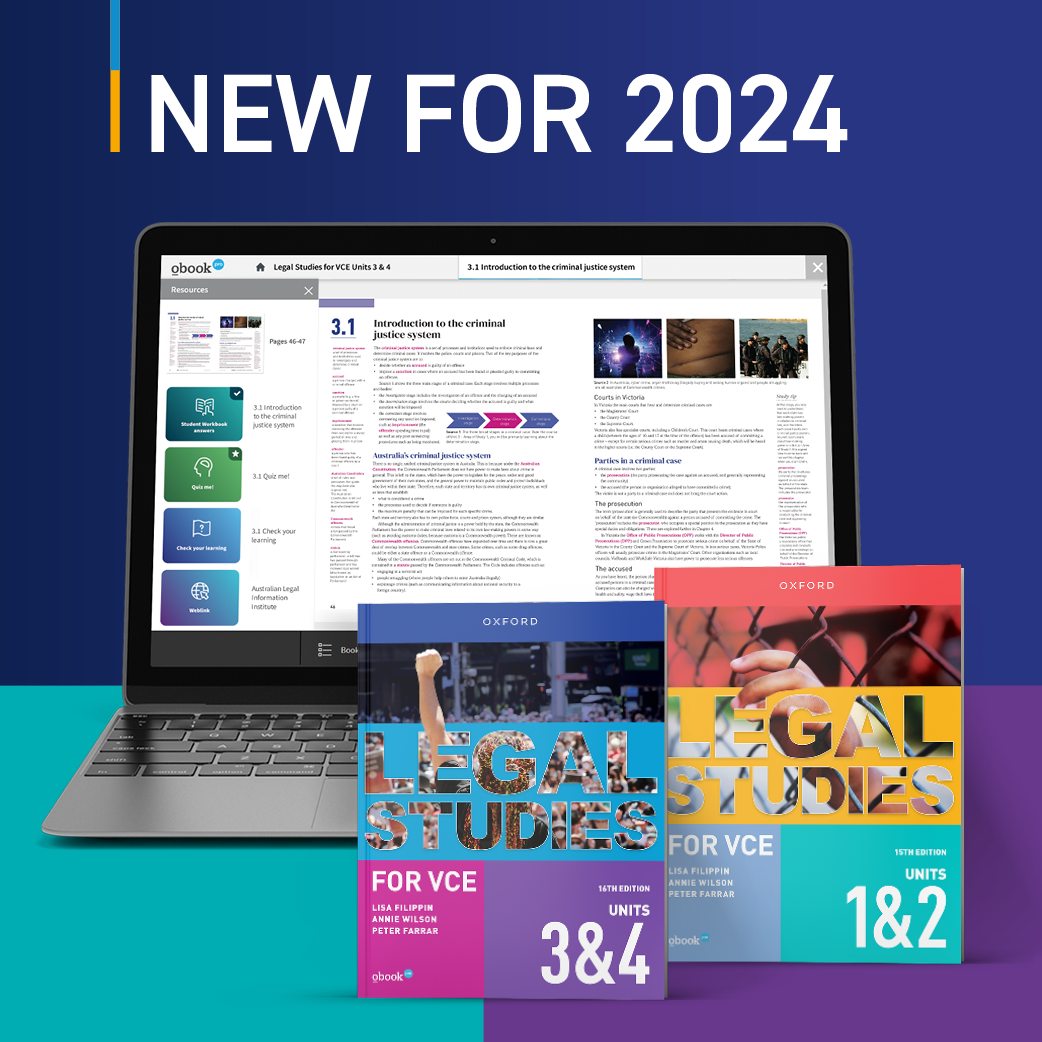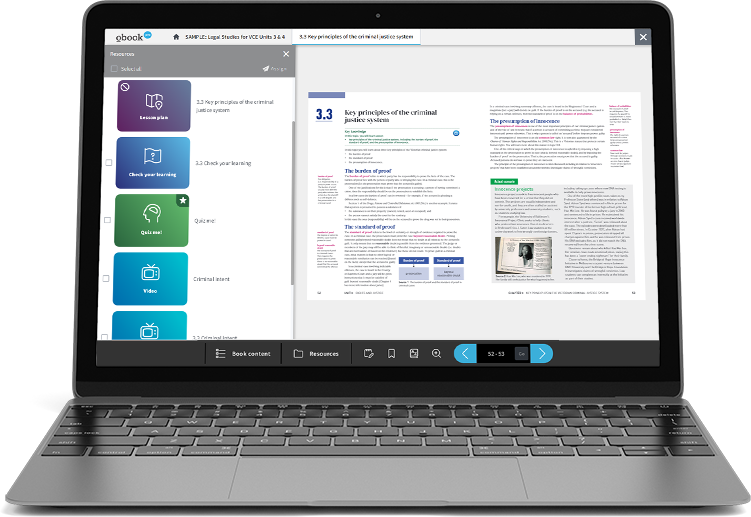 Drive engagement and personalise learning with obook pro
- Assign work and monitor submissions.
- Curriculum reports track student progress against key knowledge.
- Answers to all questions and assessment tasks.
- Detailed course planners and lesson plans.
- Chapter summary PowerPoint presentations ideal for whole-class revision.

Register for a digital sample today and explore a selection of Legal Studies for VCE Units 1–4 student and teacher resources.
Unlock your free digital sample
Oxford's Guide to the Study Design for VCE Legal Studies (2024–2028)
Our expert team of authors and publishers have created a comprehensive teacher guide to the Study Design for VCE Legal Studies (2024–2028).

Download the guide for a clear, concise overview of the key changes to the structure and content, designed to save you time and help you plan and implement the new Study Design with confidence.

Download the teacher guide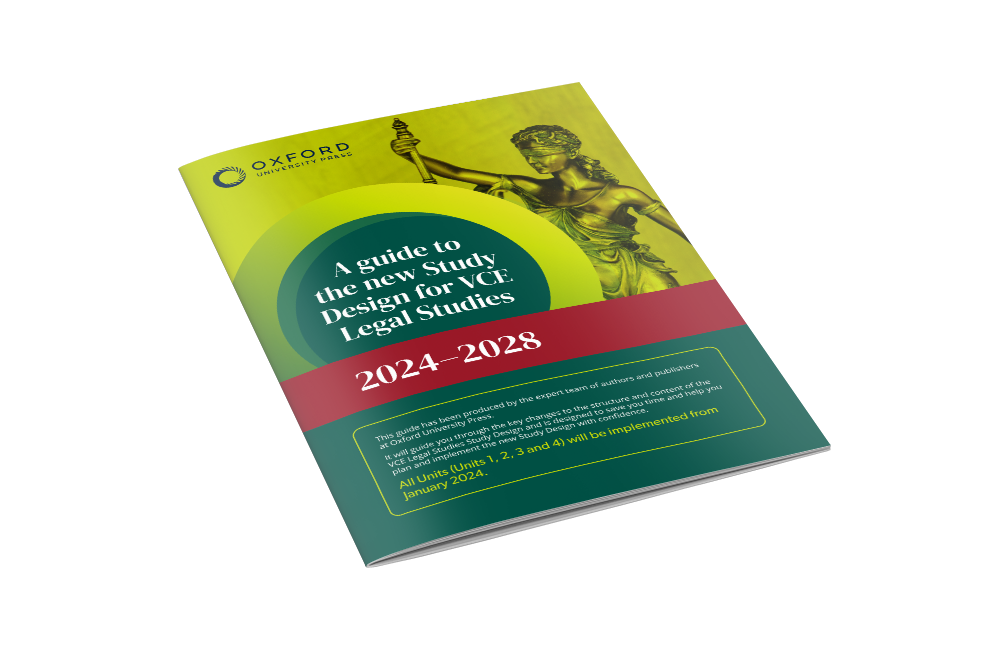 'Understanding the new Study Design for VCE Legal Studies' webinar
Hear from expert teachers and presenters, Lisa Filippin, Annie Wilson and Peter Farrar as they outline the key features and changes of the new Study Design and share a range of practical strategies designed to help set your students up for success!
A pathway to success for all learners
Engage students of all abilities with accessible language and high-interest case studies that make learning enjoyable.


Cutting-edge digital support
Bring learning to life with interactive assessments that help track student progress and bite-sized videos that cover key knowledge points.


Unparalleled depth and extension opportunities
Maximise your students' exam success with targeted assessment support, through videos, worked examples, and a range of practice question types.

0
0.00