Solving the knowledge and skills gap
in Australian secondary mathematics classrooms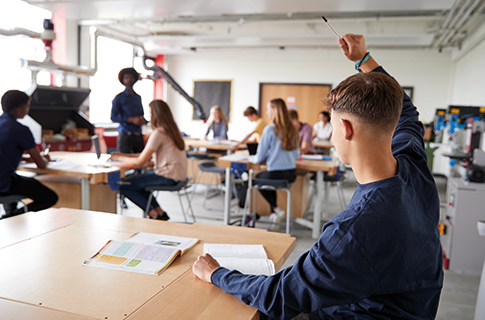 The research
As the future of work becomes more STEM focussed, mathematical knowledge and skills have been defined as critical to future life chances.

However, many Australian students are failing to acquire a knowledge and skills repertoire that is at pace with their level of schooling and are falling behind in their mathematics learning.

We unpack the skills gap through Oxford University Press' latest research, reviewing our falling PISA results and the Trends in International Mathematics and Science Study results.
Solving the problem
Our latest research, along with expert opinion and teaching advice from the Australian Maths Trust and education leaders, are revealed in a paper which considers the spread of maths understanding; explores different learning needs; 'maths anxiety', and how to develop students' problem-solving skills for the real world.

Download the report and read articles that pose considerations, activities, and solutions to help teachers close the skills gap practically in the classroom.

Download the report