French | Spanish | German | Italian | Chinese (Mandarin)
SECONDARY PUBLISHER
OF THE YEAR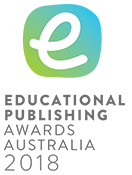 Supporting you every step of the way
Written by practising teachers and experts, Oxford Modern Languages resources support students of all abilities with differentiated activities and save teachers time with resources for planning, teaching and assessing students' progress.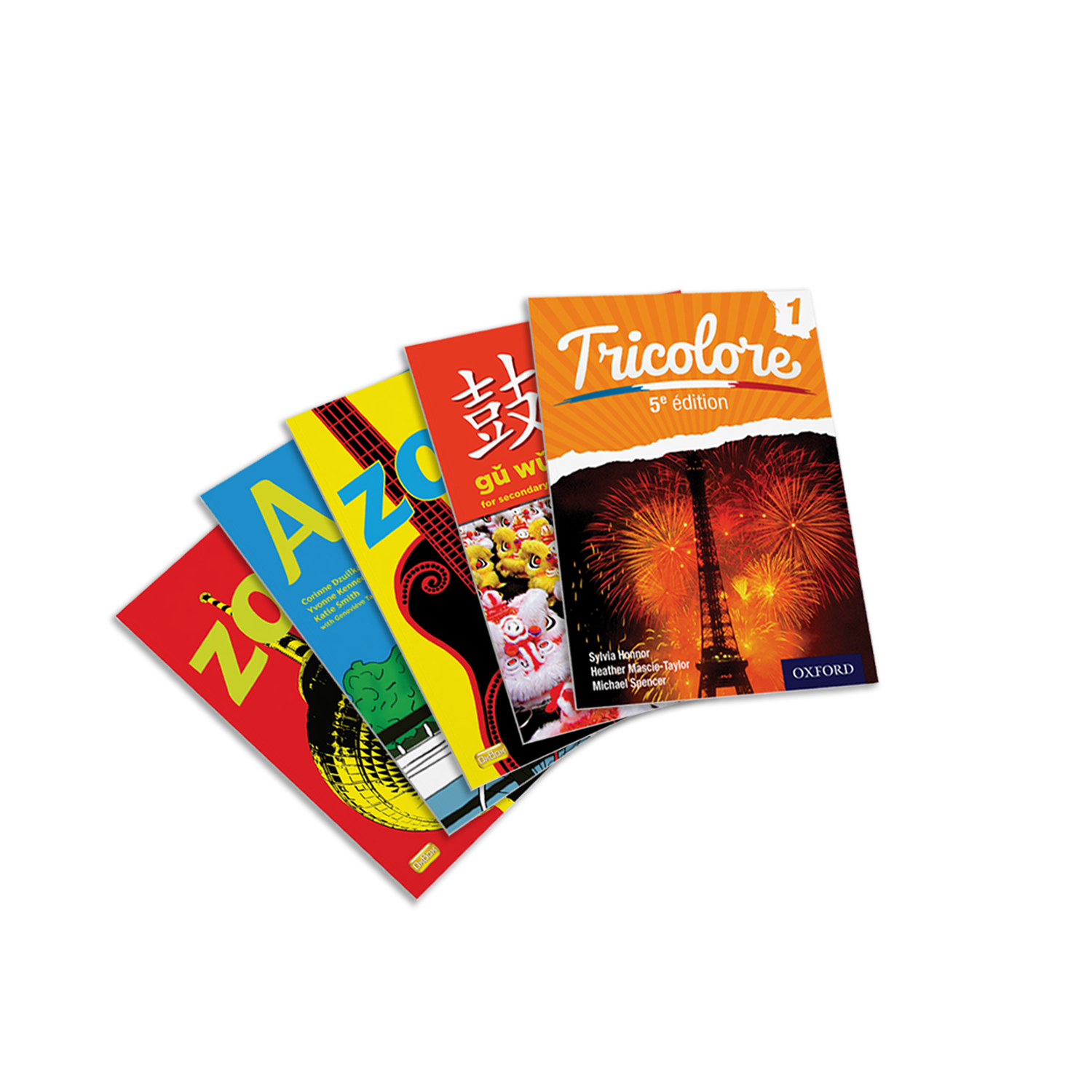 Seamlessly integrate digital resources into your classroom
Oxford Modern Languages resources are supported by Kerboodle, a blended, time-saving solution that offers unrivalled digital support for independent study, differentiation and assessment.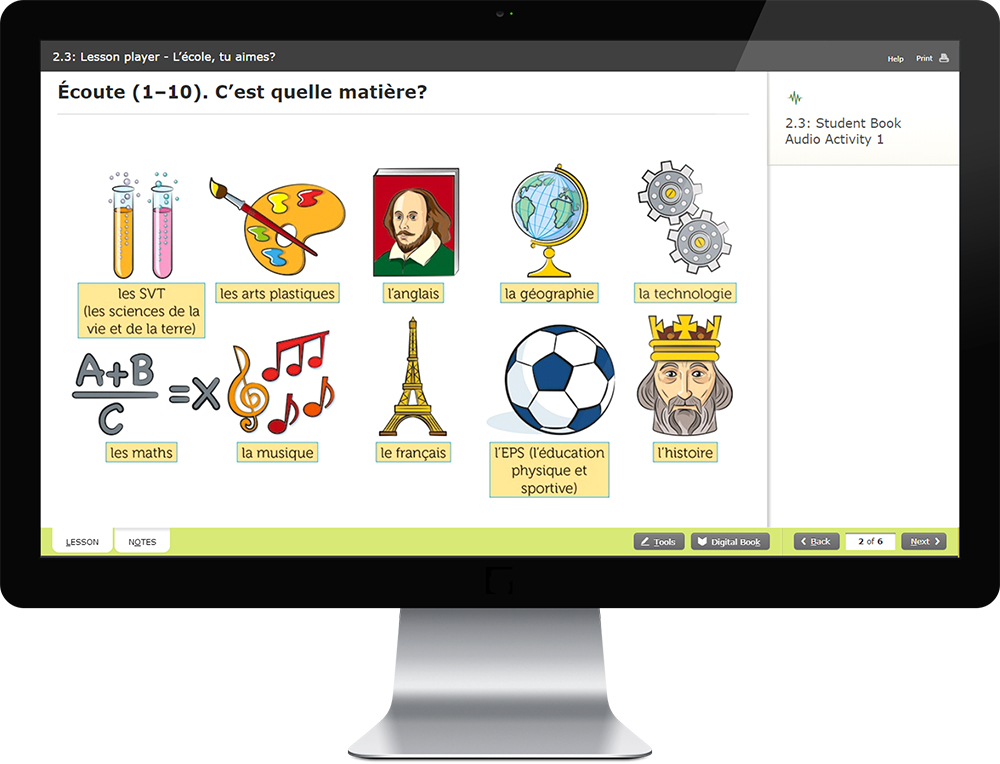 Planning
Save time and confidently prepare lessons with a wide variety of planning and teaching materials, including on-screen lesson presentations, notes and answers.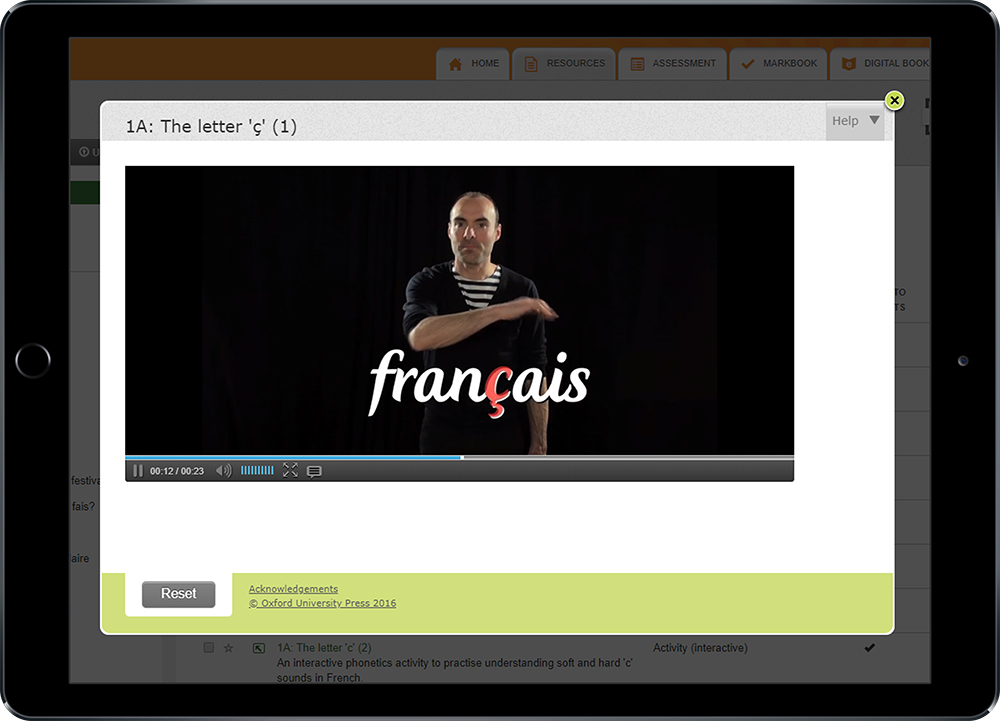 Resources
Enhance your teaching and students' independent learning with an extensive bank of resources, including videos, worksheets, interactive activities and more.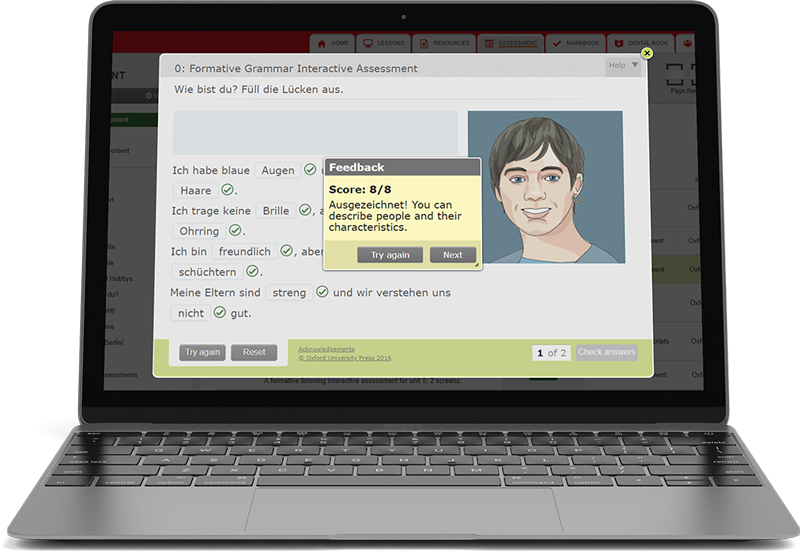 Assessment and progression
Assess students and track their progress at the click of a button with auto-marked tests and an online markbook.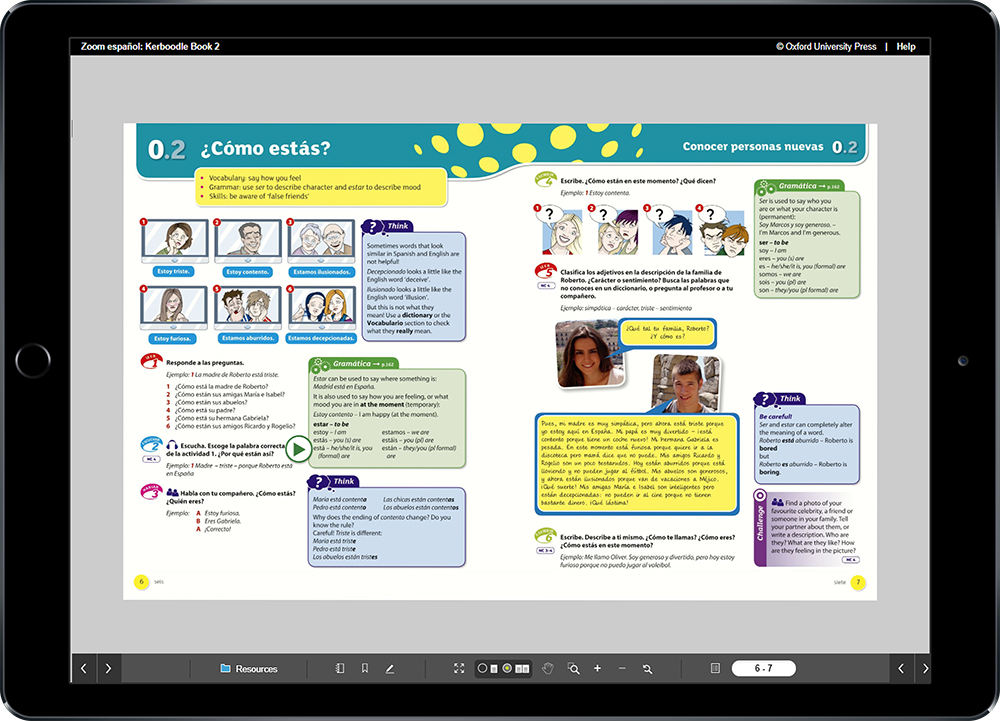 Digital books
Kerboodle includes digital versions of the Student Books with annotation tools – perfect for front-of-class teaching and independent learning.
Request a consultation to learn more
Please complete the form below and your local Oxford Secondary Consultant will be in touch to arrange a consultation. All consultations are eligible to receive a complimentary Modern Languages resource.*
REQUEST A CONSULTATION