Legal Studies for VCE Units 1–4
Sample pages
Uncorrected draft content
Legal Studies for

VCE Units 1 & 2
Legal Studies for

VCE Units 3 & 4
Coming soon for 2021

Oxford's well-respected authors and award-winning publishing team have updated Legal Studies for VCE Units 1 & 2 Access & Justice 14E and Units 3 & 4 Justice & Outcomes 15E to incorporate up-to-date content, including coverage of recent case studies and legal reforms.

Authors Lisa Filippin, Annie Wilson, Peter Farrar, Margaret Beazer and Josie Gray bring their unparalleled expertise in the field to the new editions, providing the most authoritative voice on the market.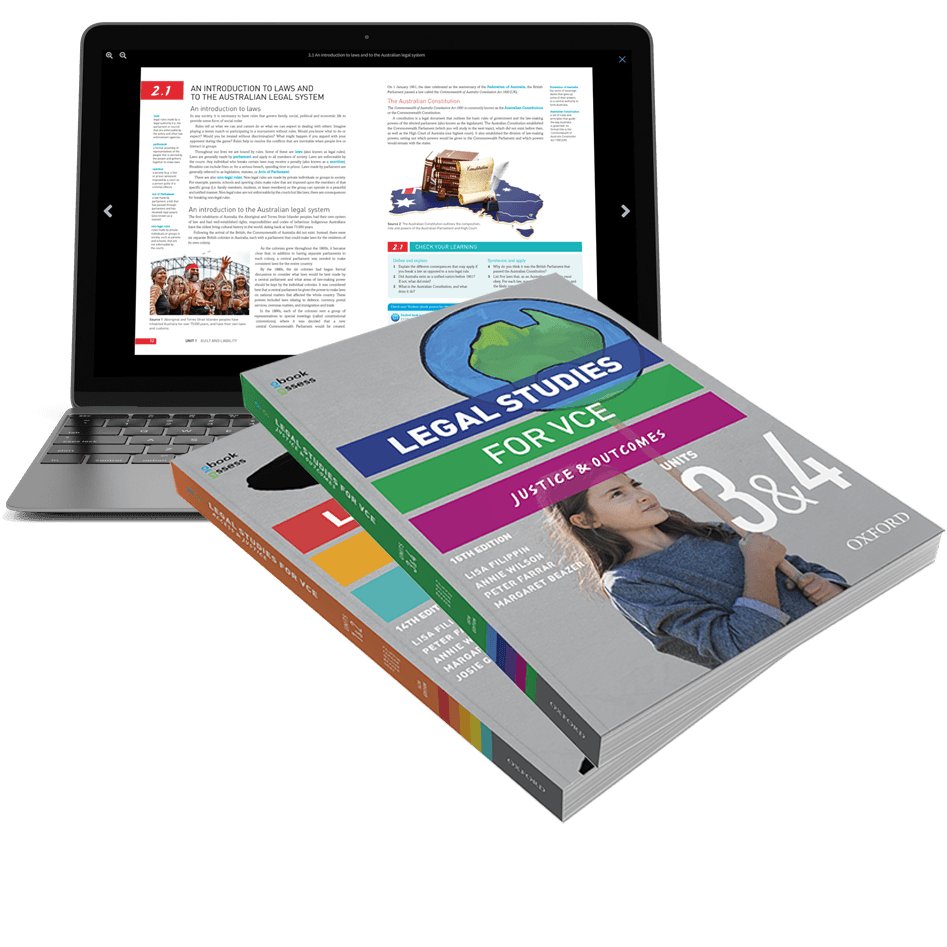 Complete the form below to schedule a consultation with your local Oxford Education Consultant and qualify for a FREE Legal Studies for VCE Student book.*
REQUEST A CONSULTATION

Free Student book terms and conditions: Free Student book available upon publication. One free Student book per consultation, with no more than three free books available per school.