Teaching, Learning and Psychology eBook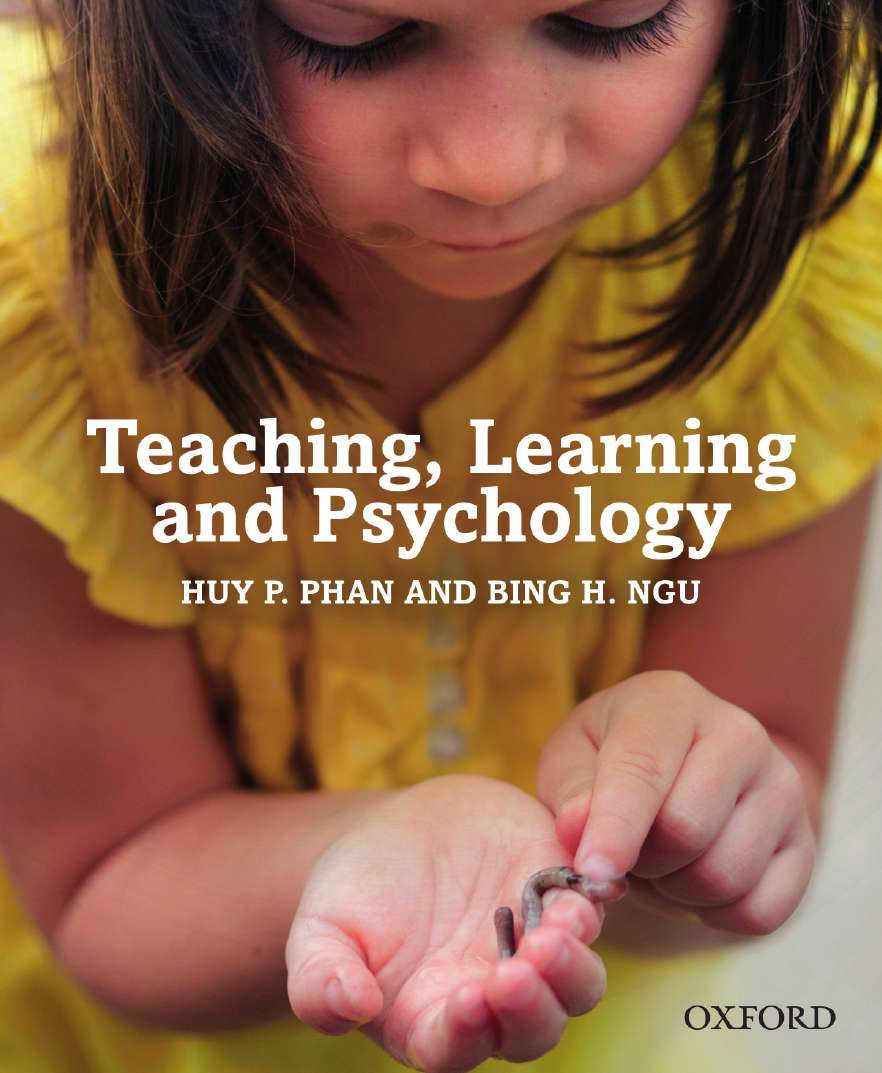 Teaching, Learning and Psychology eBook
| | |
| --- | --- |
| ISBN: | 9780190305536 |
| Binding: | Ebook |
| Published: | |
| Availability: | Available |
| Series: | |
$102.95 AUD
$119.99 NZD
Add To Cart
Other options: Paperback $123.95 AUD $143.99 NZD Ebook Rental $60.95 AUD $68.99 NZD
Request an inspection copy
Description
Discover how to promote well-being in the classroom

Teaching, Learning and Psychology introduces pre-service teachers to the key concepts and theories in fostering positive learning experiences. It caters to those who plan to work with children and adolescents and explores techniques in how to promote well-being in the classroom. This book begins by developing an understanding of cognitive and non-cognitive functions before exploring the role this plays in the holistic development of a child's sense of self and personality.

Teaching, Learning and Psychology is a comprehensive, up-to-date text that covers a wide range of contemporary psychological issues while also focusing on new research and practical directions for advancement in education.

Key Features:
Learning outcomes at the start of each chapter explain the objectives or goals students can expect to cover in the chapter
Practical case studies relating to a school experience allow students to connect theory to practice
Research case studies highlight the research undertaken about the topic discussed
Student-centred, practical activities are included throughout
Pause and reflect questions ask students to consider what they have learnt and how this could affect certain situations
Teaching 'tools' and classroom-based activities are included to provide suggestions for teaching
Chapter summary and revision questions at the end of each chapter.
Contents
1. Introduction
2. Theories of Education, Learning, Human Behaviour, and Personality
3. Understanding Development: Brain, Physical, and Cognitive
4. Moral, Social, and Emotional Development
5. The Self and Personality
6. Behavioural and Cognitive Views of Learning
7. Individual Differences
8. Motivation
9. Cognitive Load Theory and Implications
10. Pedagogical Practices for Effective Learning
11. Psychology in the School
12. Families, Communities and Social Support
13. Personal Well-being
14. Student Engagement, Identity, and Social Support
15. Teacher Well-being
Authors
Lecturer Resources
Lecturer resources are available for lecturers prescribing Teaching, Learning and Psychology for their course:
Instructor's resource manual
Test bank
Image bank
PowerPoint slides.
Request an inspection copy